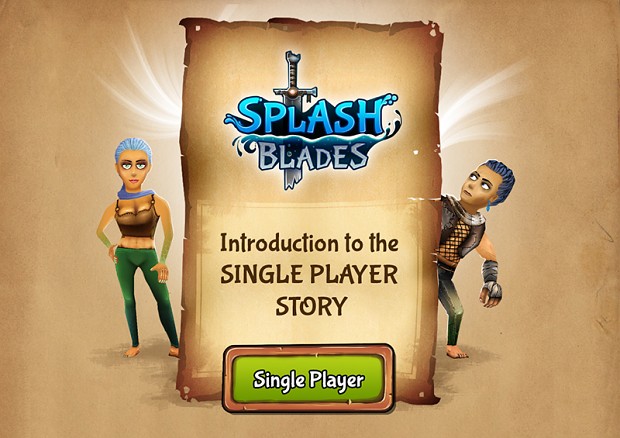 SplashBlades News - Story !!!
Hi, here we are again with our newsletter. In the previous section we informed you about building mode that allows the player to build a vessel to the dimension he needs and about consequences that may arise at different types of buildings. We were always pushing back the story part, but here comes the time to inform you that in this part of the game things shifted forward and we have the first visuals and first results. We would like to present you the storyline which will uncover during playing.
After the planet was hit by ice asteroids the earth was filled with water.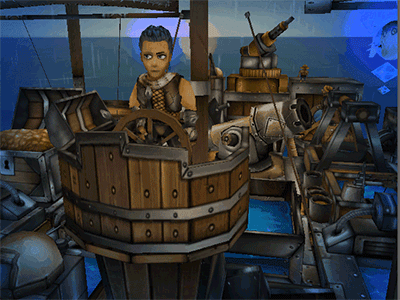 Over the time new water which rained from the space caused changes at the seabed and the world completely changed. The story we create is related to our main characters who are a lonesome sea wolf "default name Sally" who desires to revenge pirates who stole all his stuffs in the big battle. On the way to revenge more interesting characters appeared, such as Mirtha, an aqueous person who after evolution of the human race began to breathe under water. Or workers on board of the vessel from which we can later expect some interaction.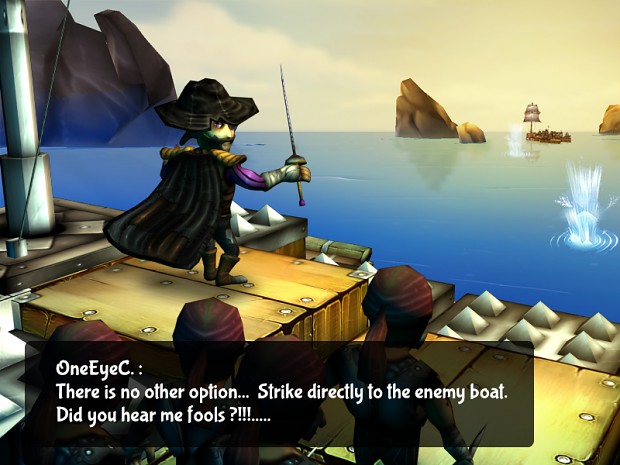 The story will reveal step by step as the player will pass through the game. The main plan is to update the storyline regularly. The ideal conception would be, at the moment we do not know how, to release a single series of a story each month. Each part of the story should contain several missions which opens when the player completes them successfully. The story will be fully interactive and we are going to do one unique thing. Dominant players in our water world will suddenly appear themselves in the story. Of course, we have the main characters but imagine that suddenly the main character will fight in the mission against the pirate with your nick and visage. We will try to create the world Splashblade so that even the players will be able to modulate and affect the story.
Time is running out and the beta version is already approaching. We prepare an article on things which we will implement into the beta and which will be included also after the release.