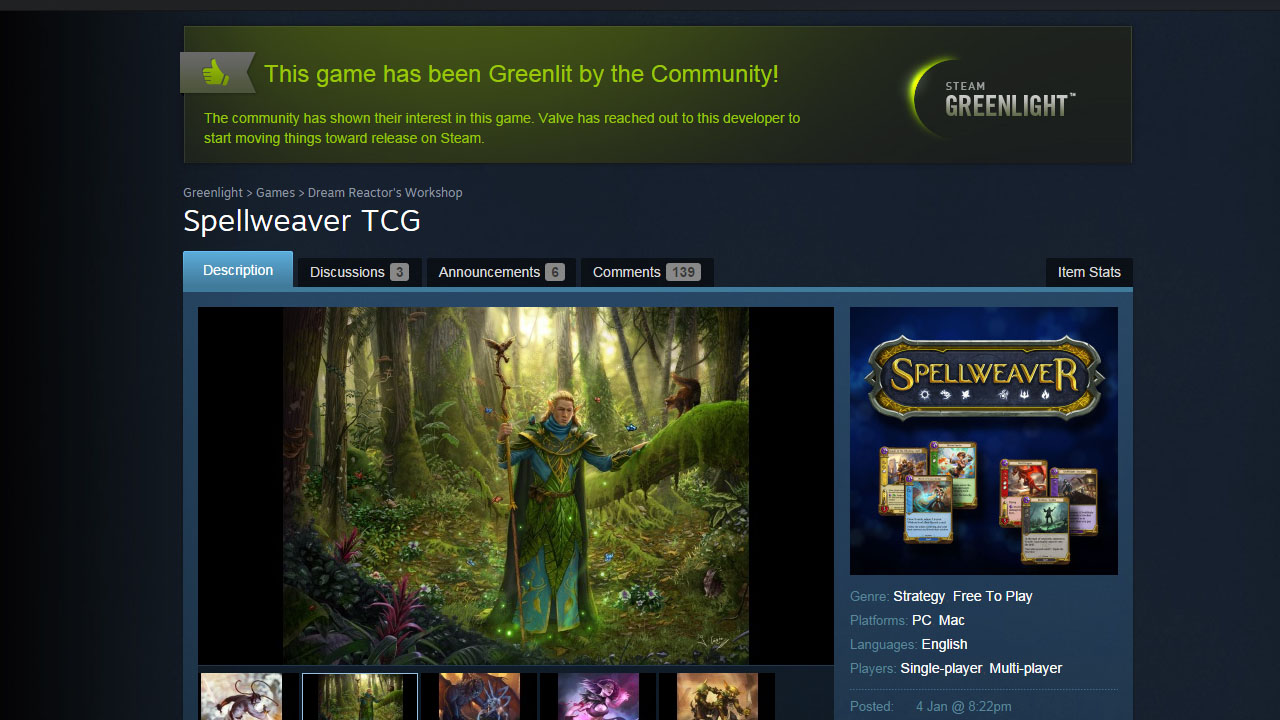 And suddenly…
Spellweaver TCG has been Greenlit!
The game will be coming to Steam!
After exactly two months the Community and Steam decided Spellweaver TCG is worthy to be a part of the biggest gaming platform on the planet. The whole team is super happy.
Currently we cannot give any estimate when this is going to happen. We are concentrated on our next big milestone – the Open Beta starting on April 24th. We need to regroup and plan ahead this whole epic Steam adventure. Stay tuned for more news on that topic.
Big thanks to everybody that voted for us! Your support means a lot.
THANK YOU!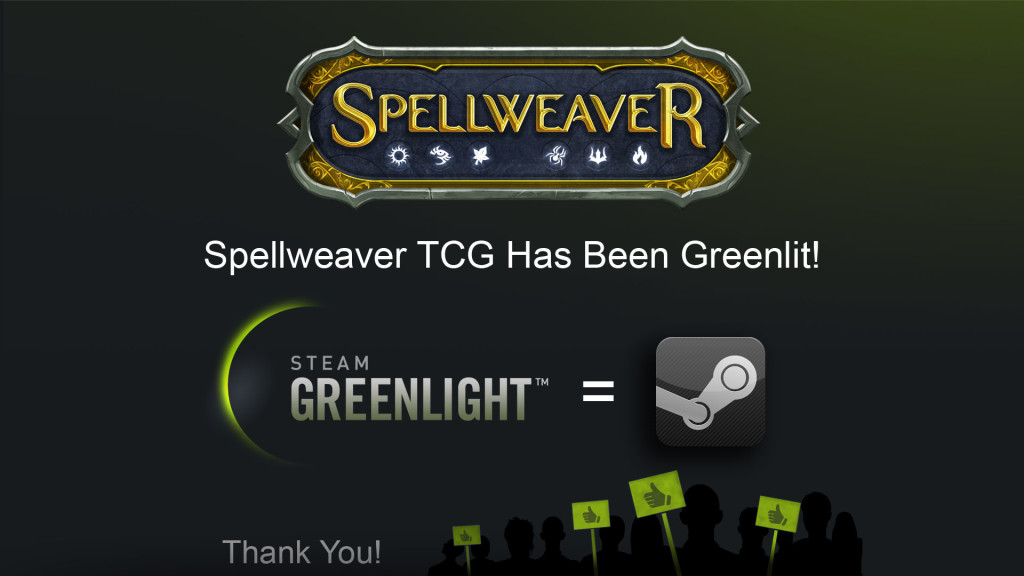 FOLLOW SPELLWEAVER TCG ON
Facebook.com
Twitter.com
G+