Spectrum is a comic book platformer with beautiful hand crafted art and unique gameplay mechanics. You can move, jump, interact with the environment and most importantly have the ability to phase. Use the phasing ability to progress through the book, solve puzzles and uncover the story of Tadashi and Saki.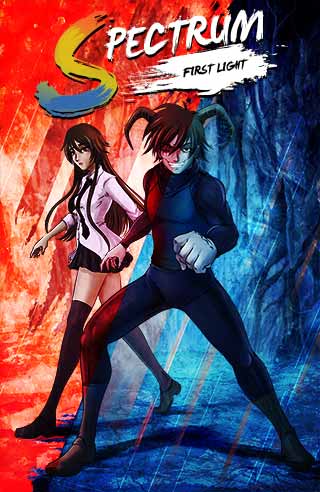 Tadashi is a Japanese computer science student. All he wants to do is play around and read comic books but he is constantly reminded by his mom that he needs to get a degree. One day, he wakes up and everything about him feels different: fear, anxiety, insecurity are all gone; his attention-seeking girlfriend (Saki) is nowhere to be seen and his body is ... changing!
Here's the video trailer for Spectrum to give you an idea on what the game is:
Spectrum has been under development for three years now. An earlier version of Spectrum has been released before to gain feedback from users and the new Steam version has more content, better controls, better visuals, better everything really. All of which is based on user feedback and the Steam gaming community.
We can't wait to share Spectrum with all of you.
Get ready for July 24!