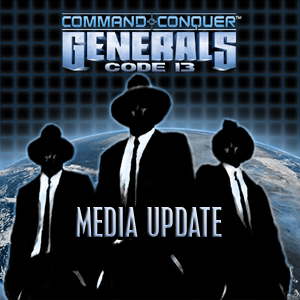 Welcome back General!
Alpha Zerox would like to present you the Special Forces of each faction in C&C Generals: Code 13!
Special Forces are general abilities and different from all other units. In order to get everything out of them, one must master to micromanage these units. When used right, the special forces can lead to victory, however they don't come cheap and can die pretty easily.
Every special forces unit has no house color and some are even invisible on radar, making it very hard for a victim to find out who attacked him. Special Forces units are usually used together with other forces to be most effective.
It takes some time to unlock these units, but it is a worth investment.
These are the 3 Special Forces.
GLA uses Eternal Acre Mercenaries, good for ambushes and vehicles. These soldiers use a strong machinegun to pin enemies down and can give good supressing fire.
China uses EFFACT Medics, Mercenaries that boost the efficiency of friendly troops severerly. Every friendly unit near their vicinity gains a higher rate of fire and can get healed by the medics.
USA uses Top Secret CIA Agents that will always stay cloaked, even when firing. They can also spot stealth units and generate black shroud around them. CIA Agents never appear on Radar, even when they lost their stealth ability. They can also generate a black wall of shroud around them.
Want to see them in action? Well then be sure to check out the special forces Video!
Until next time!