Last week, we talked about our "outside the box" solution to a particular problem with the Y displacement. It wasn't perfect, but we are almost proud of it (we don't actually know what being proud is, but we read about it).
Before that, we had started talking about Sparta, the new world we are working on. We showed a few bits of Sparta, and this week we will continue presenting new stuff!

Another one of the new enemies introduced in Sparta is the Rock Thrower Cyclops. He will throw rocks at you (I bet you didn't see that coming). He may not be as tough as the armored cyclops or giants, but his rocks can do a lot of damage to the units.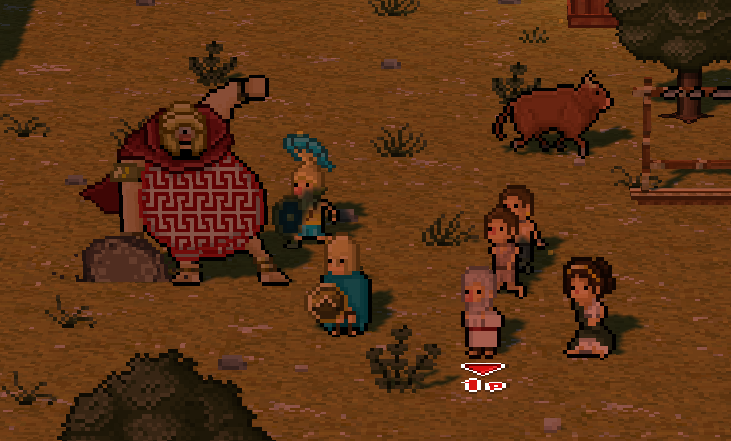 Here he is, grabbing a rock to throw. Ah, the Rock Thrower.
Besides adding more enemies, there were a few things we tweaked in Sparta.
In the previous world, Delphi, you could find a lot of shops in the city, like a meat shop, a fruit shop, and so on. In Sparta, being a much more "war friendly" zone, you will be more likely to find war-related stuff . Which meant that, in addition to a change of materials and textures, there were lots of structural changes in the buildings.
For instance, instead of a meat shop, you will have an Archery Range.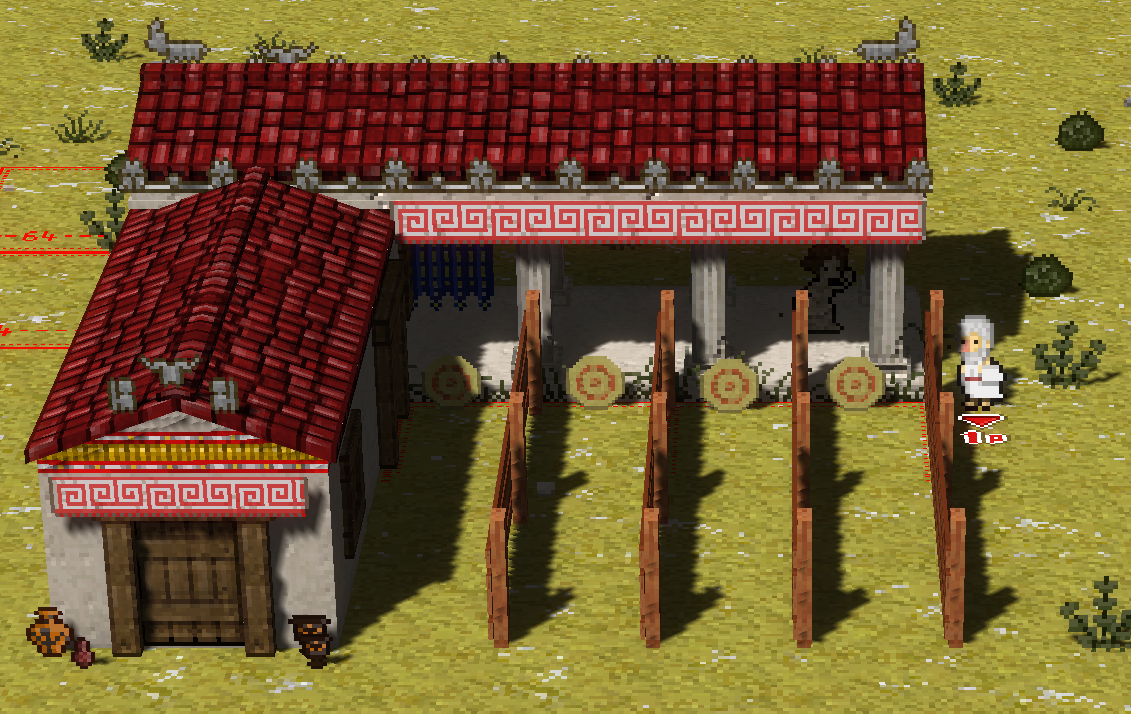 Needs an awful amount of work, but you get the idea.
And the buildings were just a small part in the process. You can push a little further the idea of a heavy armed city with props. For instance, having some training dummies around. It really suggests that the people there are constantly training.

Breakable dummies everywhere!
Also, to have a heavily armed city, you need lots of weapons.

You can feel like Neo here.
And finally, we used the directional light to change a little the mood and the time of day.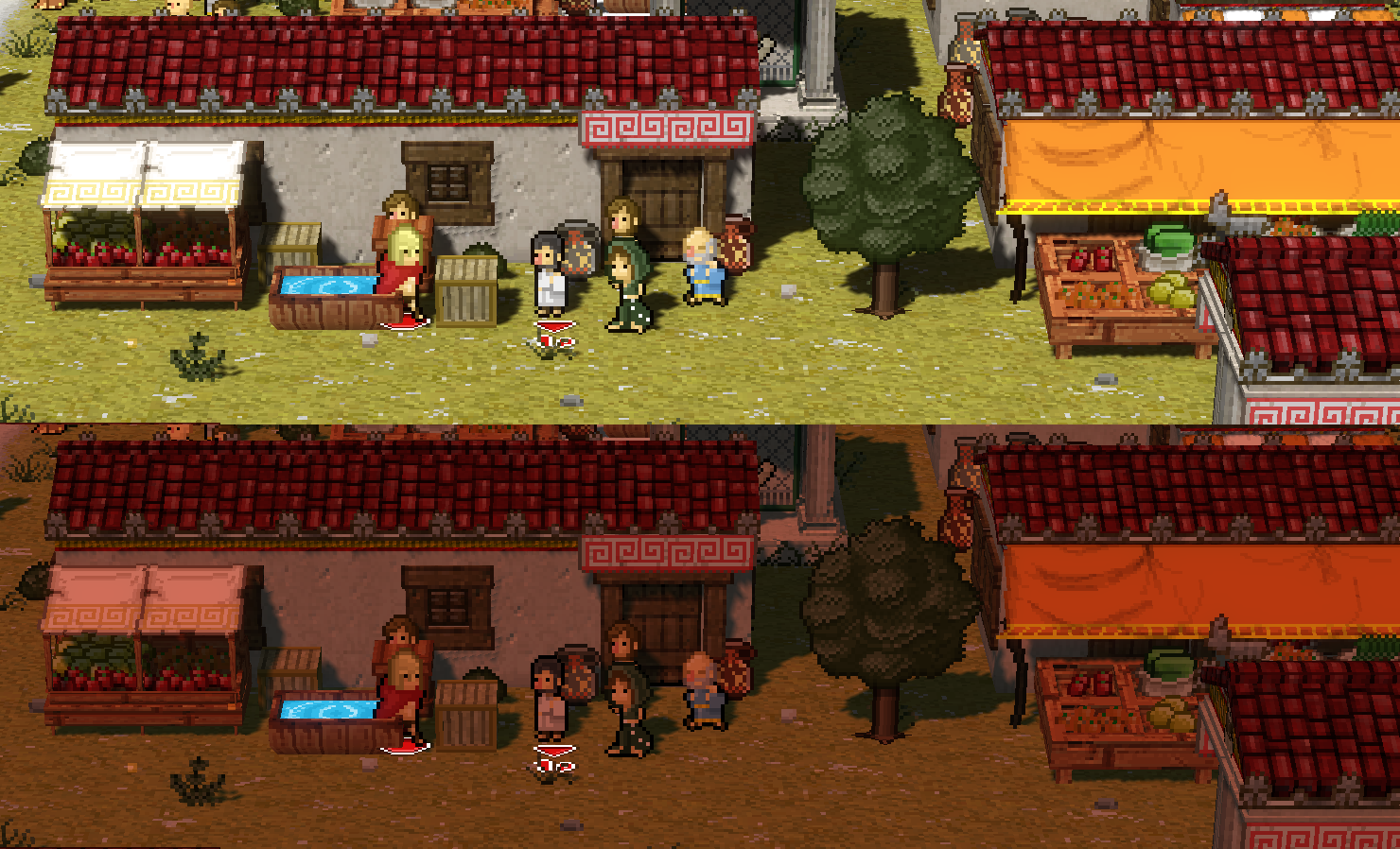 Well, that's pretty much it for this week, and probably for Sparta. Next week we'll be introducing a new world! (maybe)