Waz up! Wanted you to know about this game coming in december 2016. This is a First Person Shooter game of Games Workshop's classic Space Hulk boardgame set in our beloved universe of Warhammer 40,000.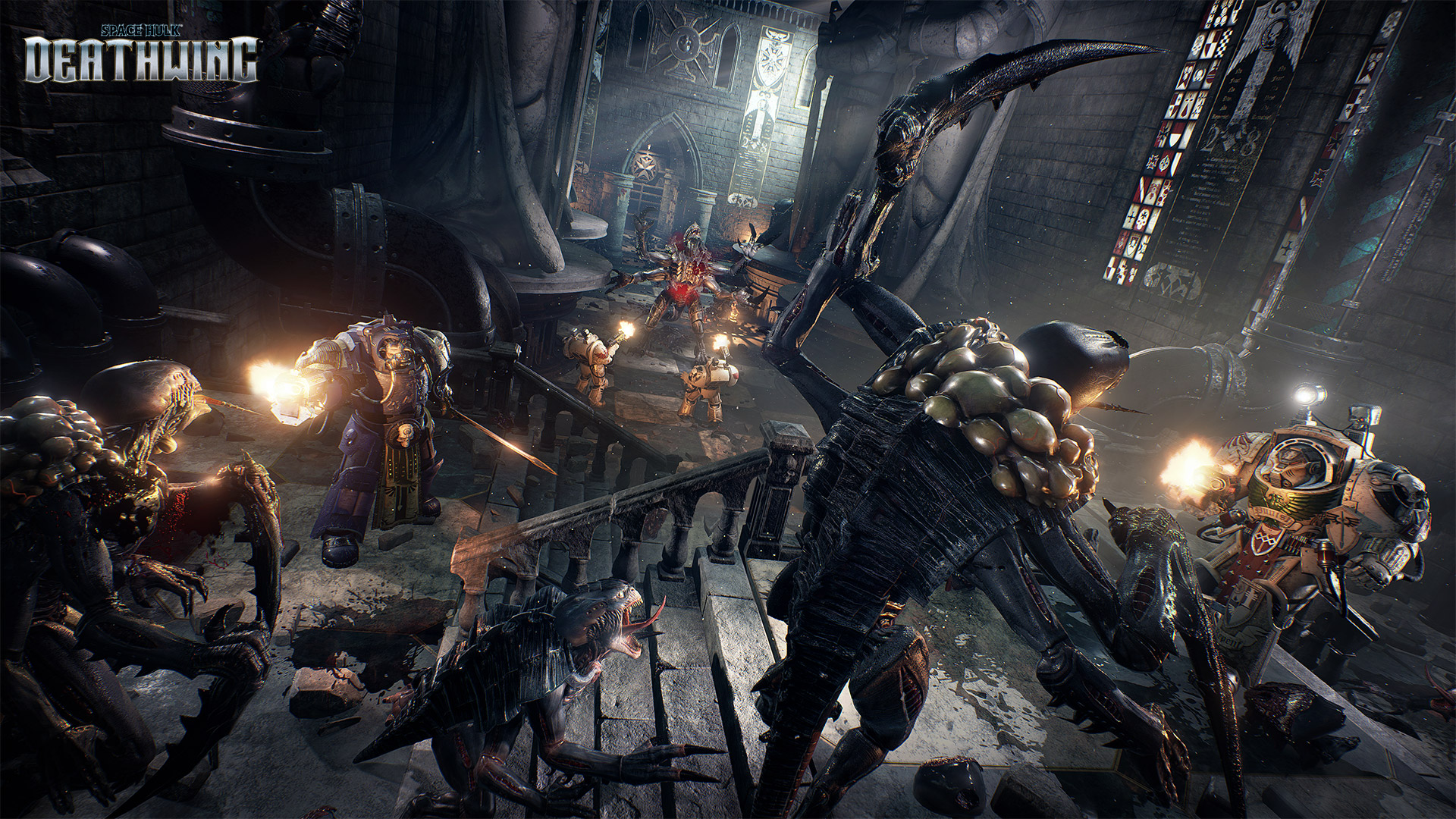 Are you ready for hardcore action? About the story Space Hulk: Deathwing offers players the chance to experience a desperate battle against Genestealers in the damned interiors of a Space Hulk, as they will gain skills, new abilities and new equipment thanks to experience earned during dangerous missions.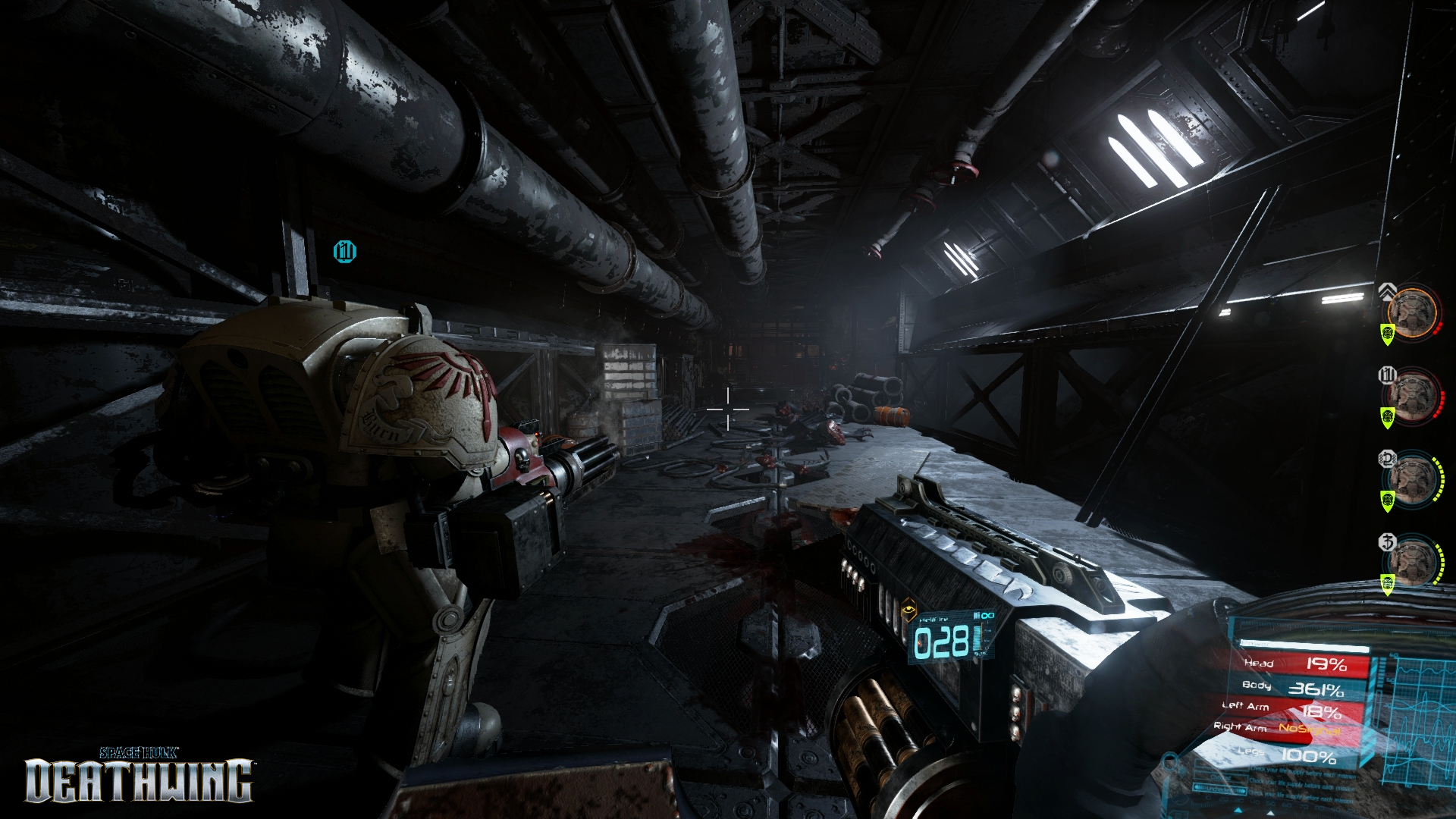 Space Hulk drift along the currents of the Warp, the immaterial dimension of Chaos. Made up of gigantic mangled asteroids, derelict ship wrecks and other spatial debris, they sometimes grow to the size of a moon and often contain treasured and ancient lost technologies. However, they are ripe with danger including infestations of the lethal Genestealer.
Do you want to play it yet? Players take on the role of a Space Marine from one of the most secret and most feared Space Marine Companies: the Deathwing from the Dark Angels.
Are you ready to put on your Terminator armour? And equip the emblematic weaponry of the Space Marines to overcome the threats awaiting you in the Space Hulk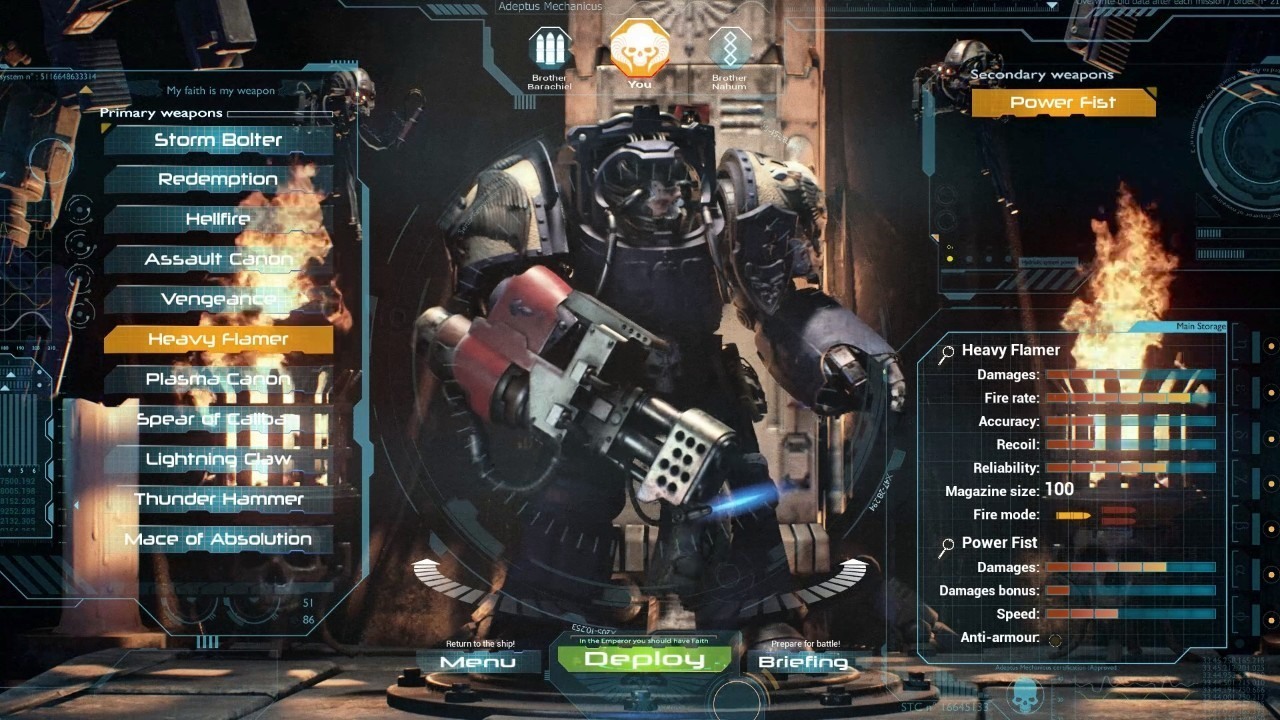 Or do you want to be a librarian? Because As a Librarian, you can also master the destructive powers of the Psykers. Your skills and performance in battle grant you Fervor Points to spend on 3 skill trees, allowing you to improve your abilities and unlock new powers.
There is a single player with AI controlled squadmates but also cooperative multiplayer mode where you and 3 others can battle against the tyranids. So are you ready for super-huge Gothic chambers and tight, maze-like tunnels?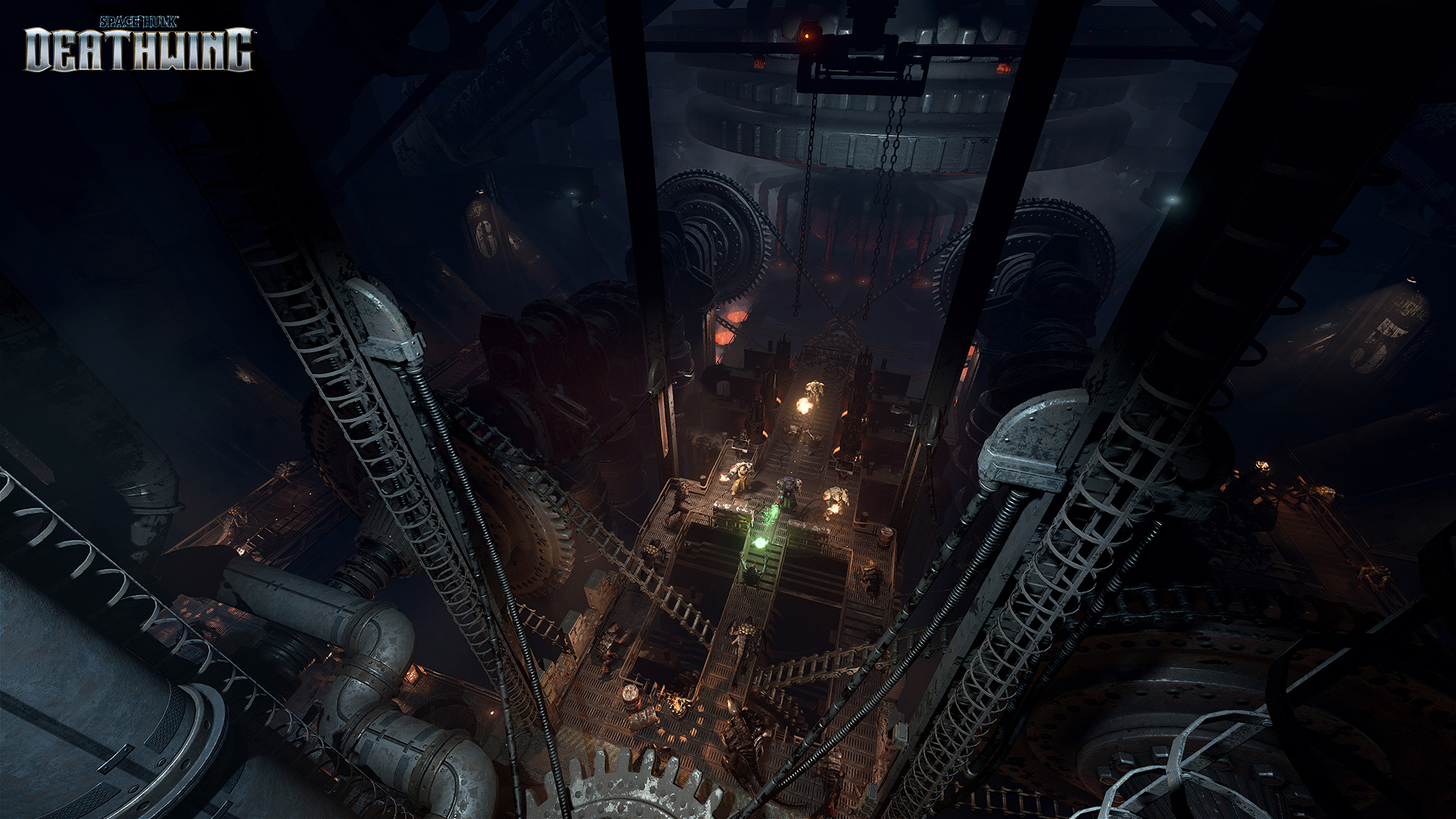 Focus Home Interactive, Deathwing's publishers, say the campaign will take about 15 hours on normal difficulty. The co-op plays through variations of the same missions in any order. Co-op has different classes too, from healers to melee specialists, while in singleplayer you're always a psychic Librarian.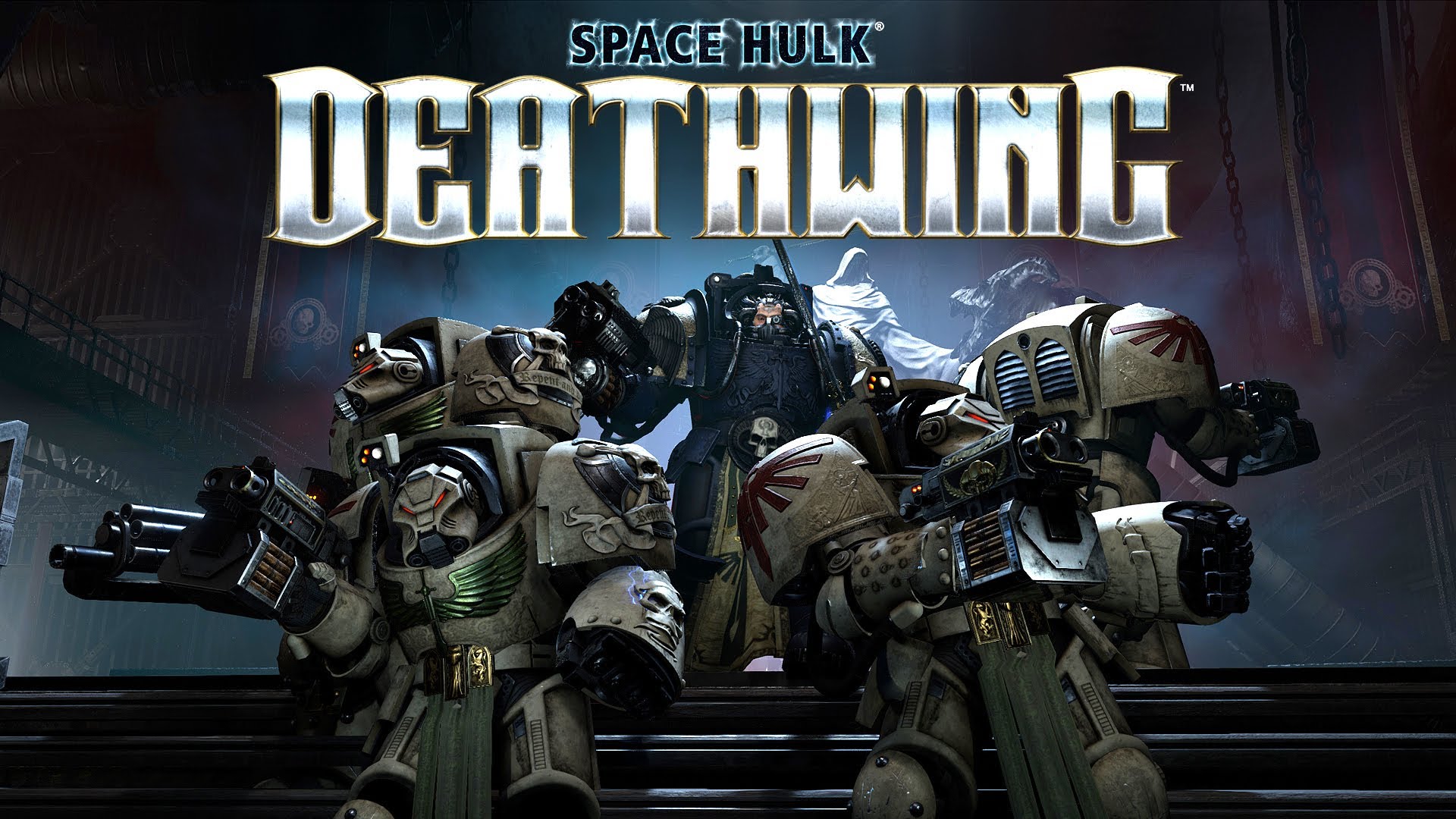 KEY FEATURES Take on the role of a Space Marine Terminator from the most secret and feared Deathwing. Plunge into the claustrophobic tunnels of a Space Hulk. and experience a desperate battle against the Genestealers. Unlock new abilities through 3 skill trees. Grow in power and weild devastating weapons. Coop mode: play with your friends as a Terminator squad in an epic coop mode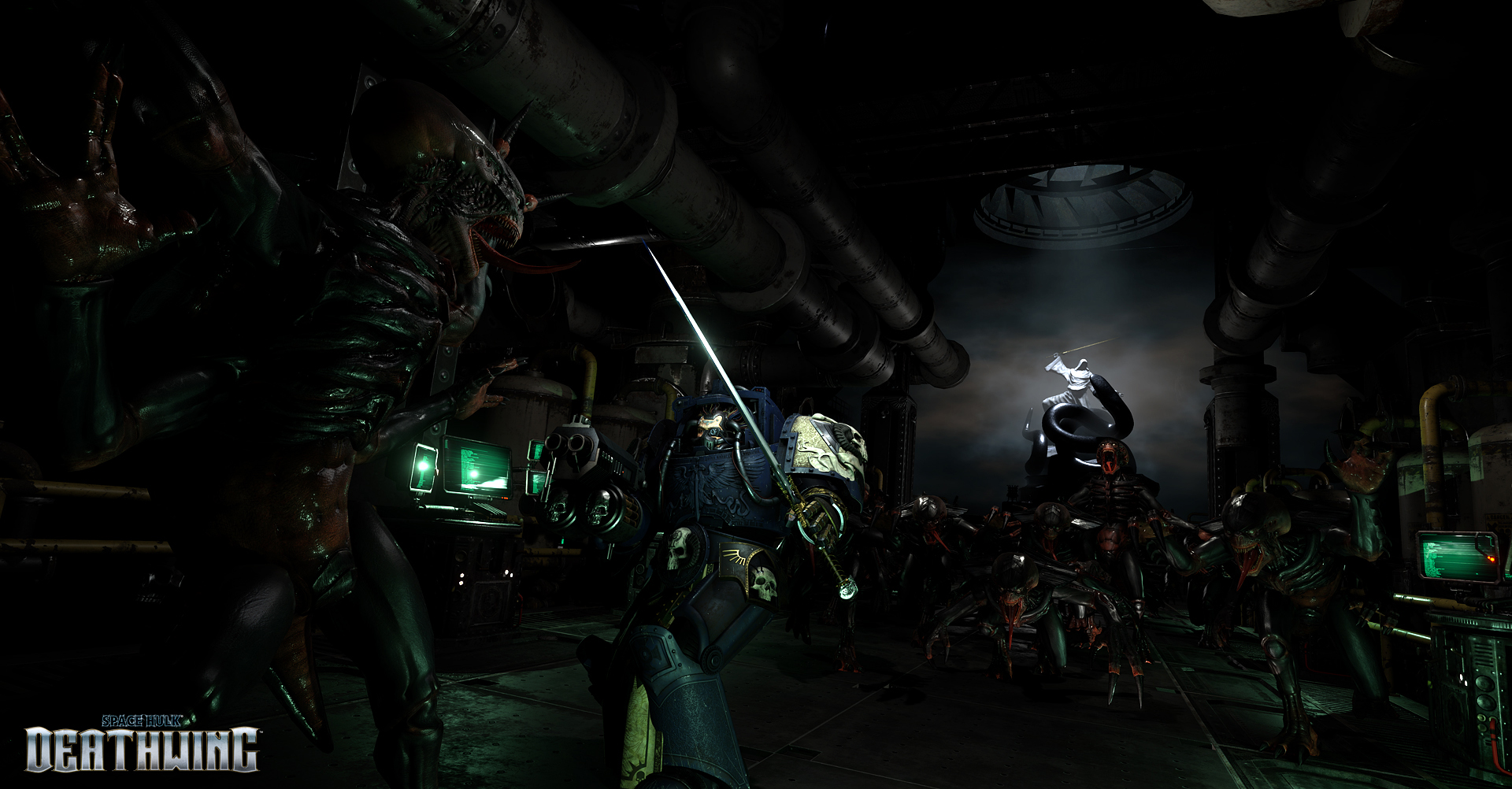 So my hardcore brethren are you ready for this battle... i think you are ready and wanting so my job is done. Greetings from Moddlord1