One Man Left Studios is proud to announce that our fifth game project is well underway! Space Food Truck is a tongue-in-cheek, cooperative digital board game for PC, Mac, and Linux. Players work together to warp around a procedurally-generated galaxy of 100 planets in search of ingredients, then scramble to the planet craving each dish to complete recipe objectives. Finish every recipe before your ship falls apart to win.

You start by picking one of four unique jobs on the food truck, each with their own play style. If you have less than 4 players, you'll get to control more of the crew (or all of it if you choose to play alone). Each character gets their own small deck of cards and a different job to do.

As the Captain: Chart your team's path across the galaxy, dodging danger and searching for exotic ingredients. Her special cards help narrow down the location of the rarest ingredient and jump around the galaxy.
As the Chef: Coordinate with the rest of the crew to collect ingredients and cook each recipe. He's the only one licensed to make food.
As the Scientist: Research and unlock more powerful abilities for your team. You'll decide which characters need your help most, and might find some powerful artificial ingredients while you're at it.
As the Engineer: Try to keep your cool as the ship falls apart around you! It's up to you to prioritize repairs and keep the food truck chugging along.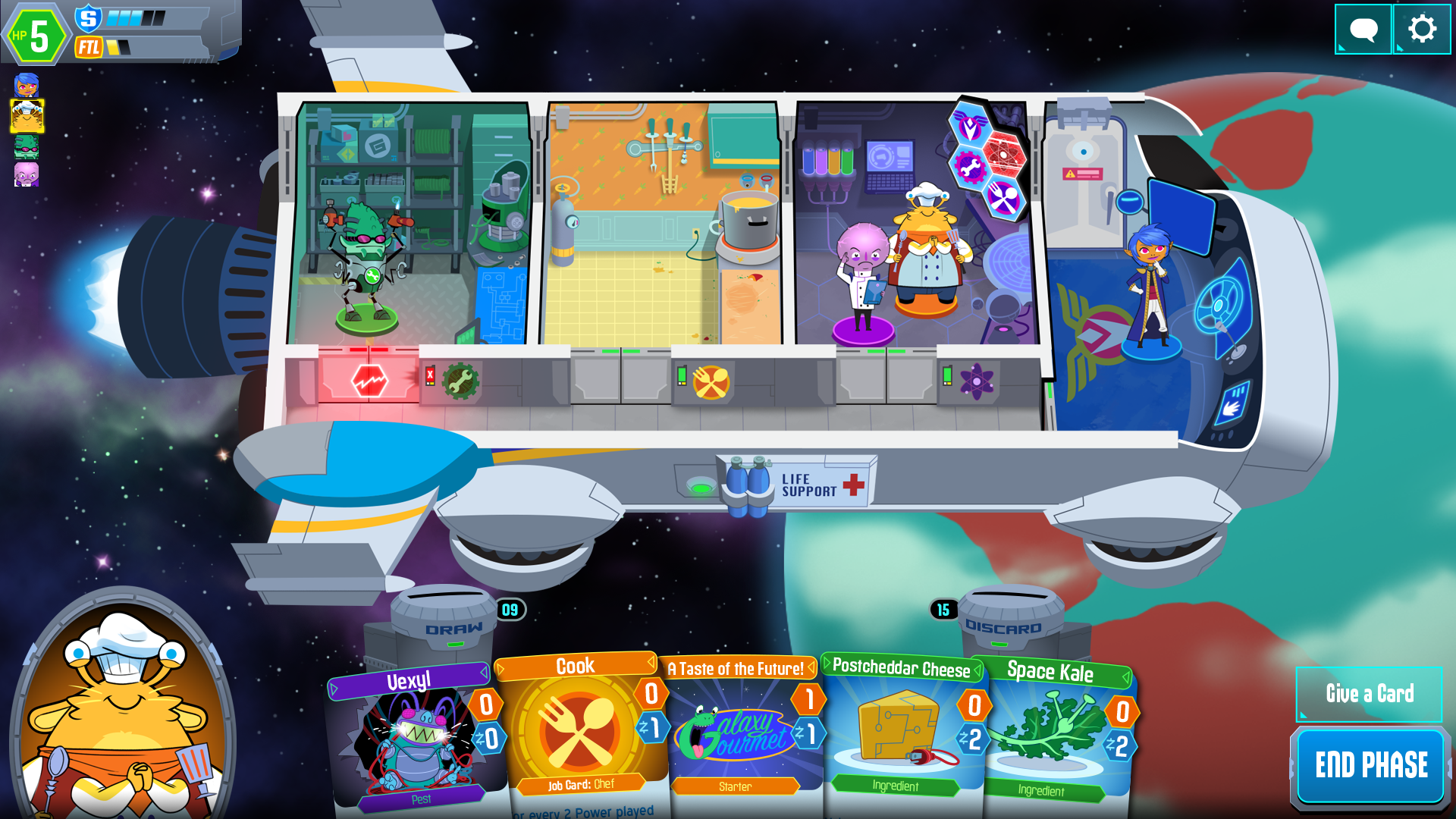 Everyone will have to pull their weight if you want to win! Each turn you'll add new items, ingredients, and special abilities to your character's card deck. Choosing new cards wisely is critical to doing your job, crafting recipes, and surviving the escalating hazards of deep space.We'll have 3 difficulties to choose from in the final game: Rare, Medium, and Well-Done.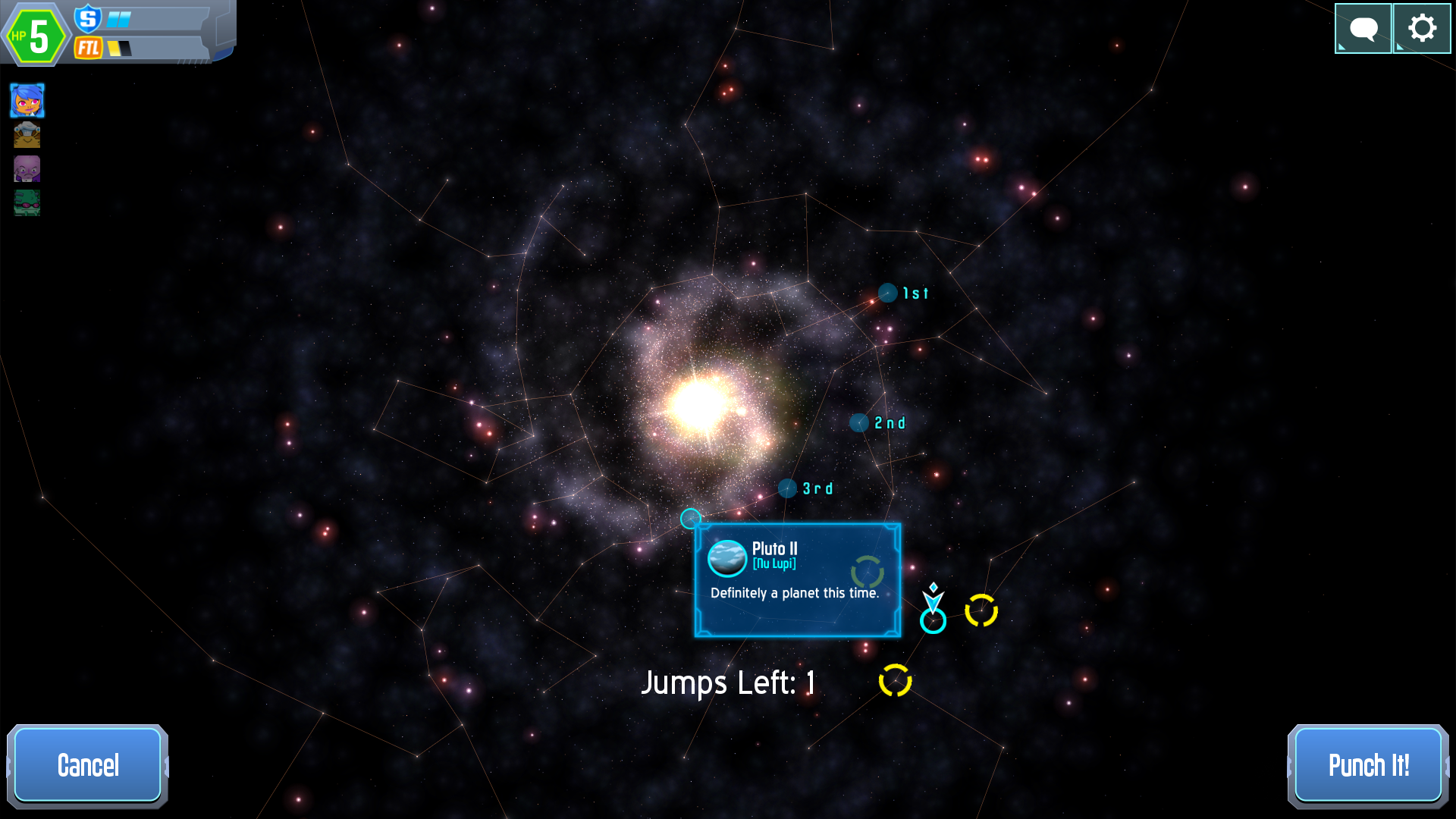 Where We Stand
The game design is complete with a fully-functional digital prototype. We're currently in the process of implementing the artwork and effects, balancing the cards, and optimizing the user interface. Our target release window is around the end of 2015.

We've just launched our (first ever) Kickstarter campaign, where we hope to raise a little extra capital to afford custom audio and buy an extra month or so of production/polish time. It's not nearly the entire budget for the game, just enough to help us kick the production value up a notch.

At the same time, we're hoping to gain enough support on Greenlight to bring this game to Steam.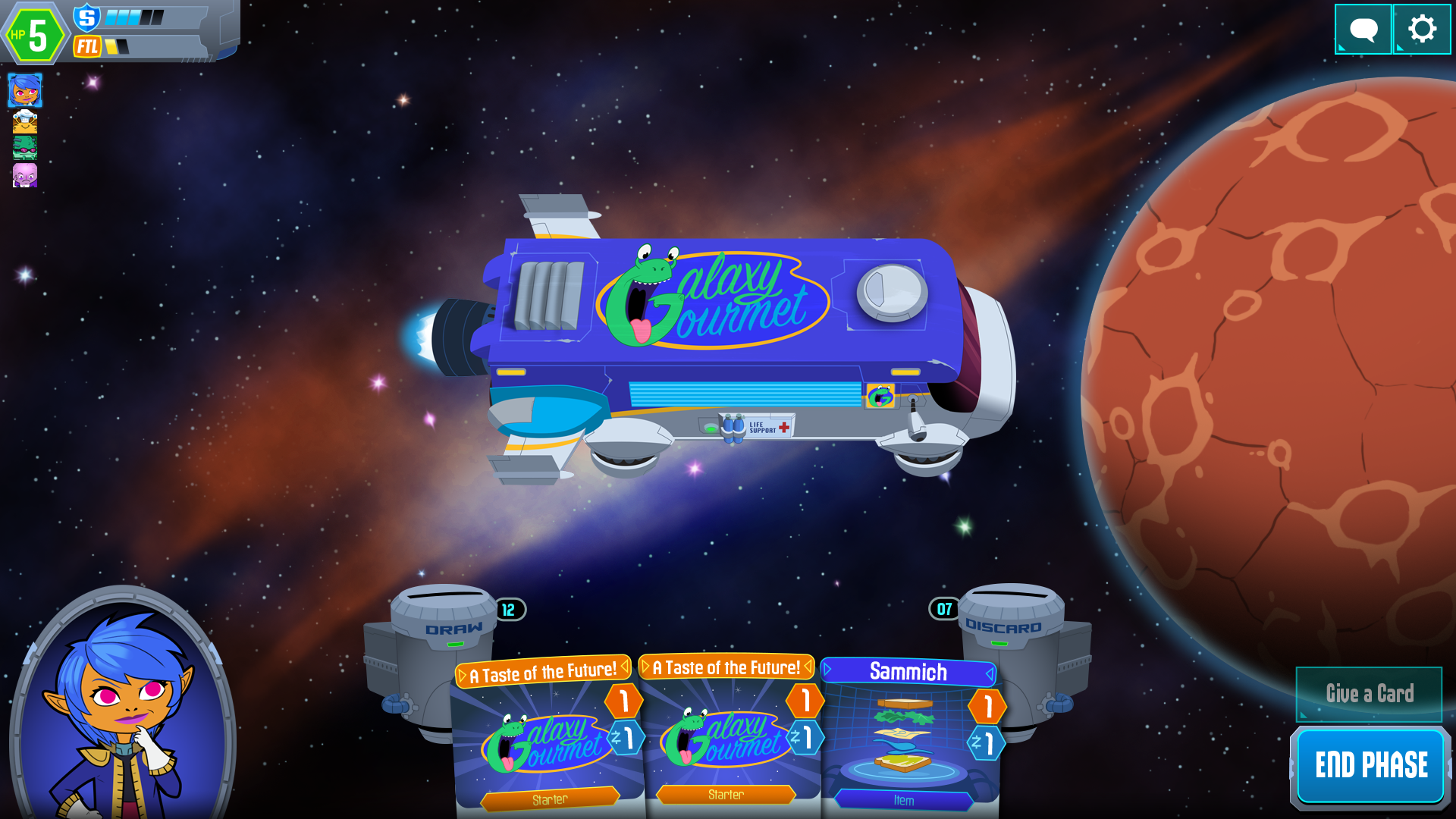 Who We Are
One Man Left is a two man team that's been making games since 2009, funded 100% independently by our own game sales. We cut our teeth on the Tilt to Live series and Outwitters (you can peruse our entire game library here), but Space Food Truck is an effort to branch out to a new platform and make something deeper. We're excited about making the jump to PC/Mac/Linux, and all the game design possibilities that opens up for us.