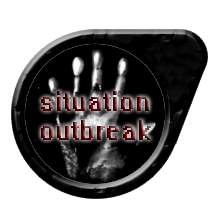 Hello, ModDB,
After much debate, we've actually gone ahead and released Situation Outbreak's source code to the public. Now, before people scream and shout about me claiming SO would return, allow me to explain why we've chosen to do this.
When SO returns - which I still have no doubt in my mind that it will someday - we're going to start from scratch. The current codebase is very convoluted and bloated as some of you are about to find out as for at least the first half of the mod's development, we had no idea what we were doing programming-wise. Now that I have had some time to reflect on it, we simply cannot continue developing Situation Outbreak under the same codebase. That being said, it can still be a learning tool for many upcoming Source engine developers out there, which is why it was ultimately released to the public.
You are more than welcome to use this source code for non-commercial use; if you plan on using it to sell or promote a product you are going to sell, we ask that you refrain to do so. Valve is very stingy about their assets sometimes, so you might get into some serious trouble.
Click here to download via ModDB or here via Strategy Informer.
Now allow me to briefly but nevertheless coldly plug Agent Red Productions' up-and-coming modification: Lethal Stigma, a multiplayer role-playing first-person shooter for the Source engine.
Anyhow, yeah, enjoy. Hopefully someone will put this to good use until we return to development.
Regards,
James Pizzurro
Co-lead Developer of Situation Outbreak
Agent Red Productions