Hey Everybody!
As you know last month we've decided to delay our Kickstarter campaign in order to spend more time polishing it. Since then we've been working very hard and this time I've decided not to mention anything about it until we were 100% satisfied with our pitch. And now, since we are, the time has come to finally announce it - Soulblight Kickstarter campaign will go live on October 17th ( btw it just so happens that it's just one day after my birthday ;) )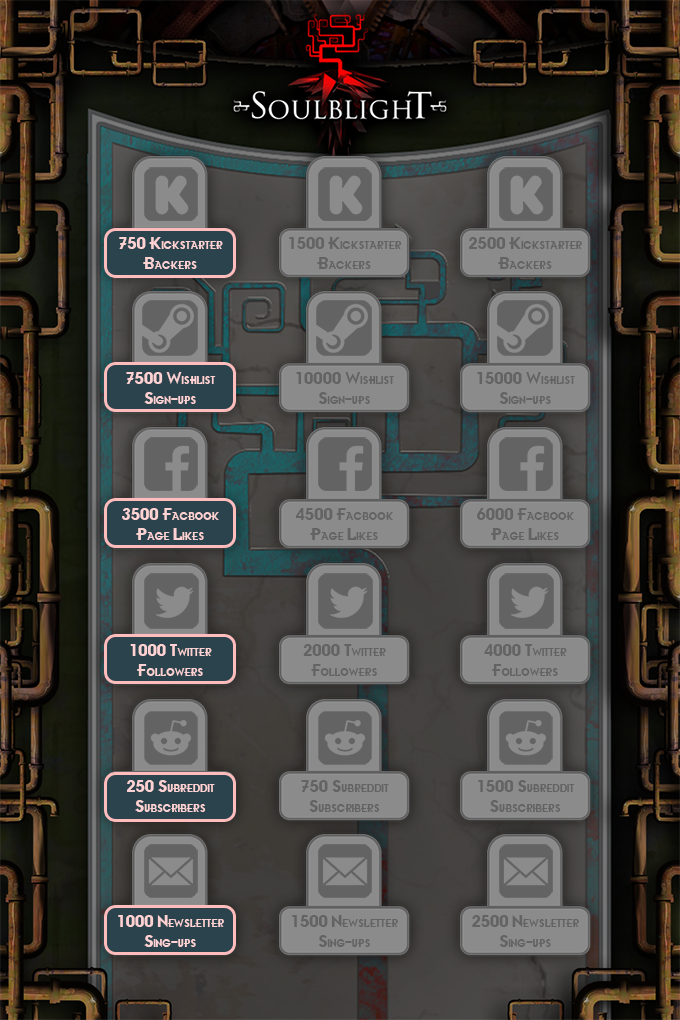 Now let's talk a bit about some of the improvements we've made to the campaign:
Demo
First of all to reward you for waiting we've decided to add a demo access as an additional Kickstarter reward! :) We will send out the demo keys just after the end of the campaign! So if you decide to become our backer you will be able to try out Soulblight really soon!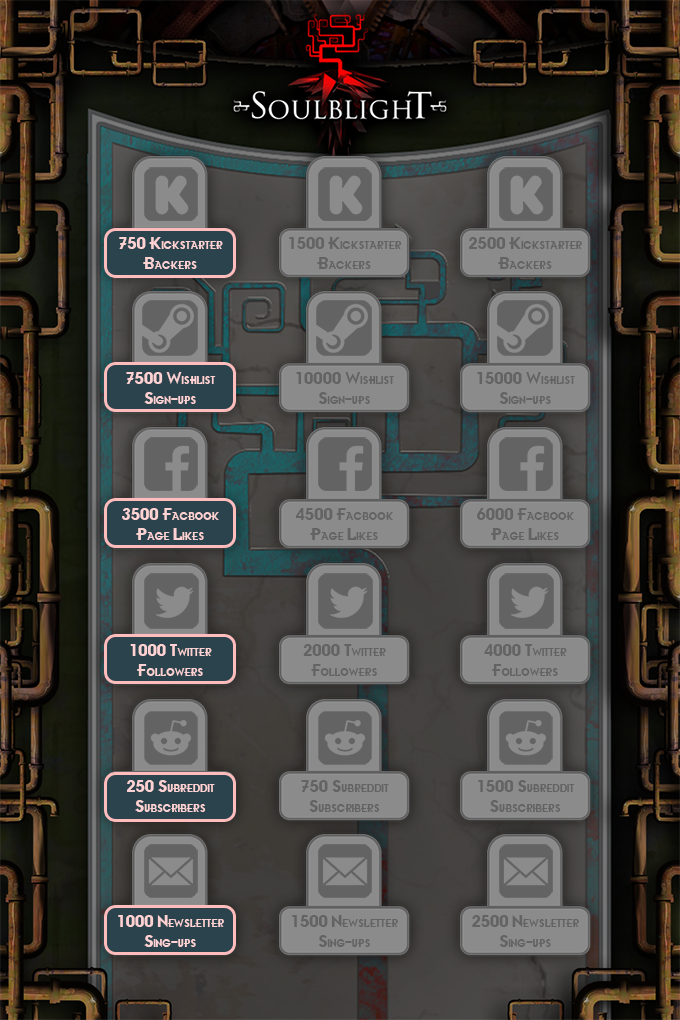 New Main Message
One of the main reasons for postponing Kickstarter was the fact that our "More literal approach to RPG" pitch was a bit too abstract to get across without at least two paragraphs of text. However removing this aspect from the game to make it more "promotable" was absolutely out of the question. The only solution was finding a new way of talking about our game. The answer came to us at PAX West. While chatting with all the people visiting our stand we've realized that we've been focusing on a wrong thing in our pitch. Instead of talking about game's mechanics we should be emphasizing what we're actually trying to say with it.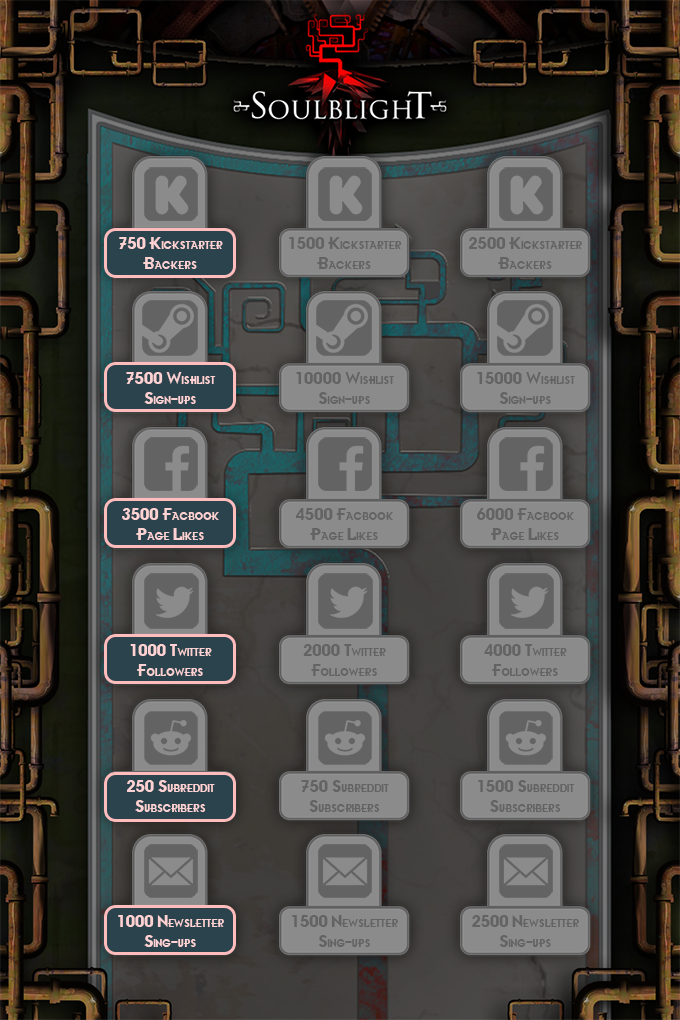 Probably some of you already know what I'm talking about :). The question: "Why the personalities you can acquire in the game are always negative?" was popping out quite regularly. It was natural as all the little signs were already there:
The name of the game - "Soulblight" suggest that it's about the sickness of the soul
The quote form "The Divine Comedy" in the trailer pointed in this direction as well
Our main art presenting that the greatest danger in the game will come "from behind you"
The fact that we chose to call progression system in the game "Taining Mechanic" was also a hint
All this was already there. What was lacking were three sentences with which we could explain all that to the person that knows absolutely nothing about the game. (btw never thought writing 3 sentences can be that hard) And so here it is:
Soulblight is a dark, top-down roguelike luring you to cross the thin line between good and evil. Embrace your flaws to survive a journey through an unforgiving Sanctuary. Gluttony, Lust, Cannibalism - how far are you willing to go?
New Main Art
Another thing we've addressed was our main art. It wasn't that we weren't satisfied with the one we had. On the contrary we really liked how straightforward it presented the top down perspective and at the same time shown the danger of Soulblight lurking behind the character. The thing that we considered a problem was the fact that once you scaled it down its readability dropped drastically. This unfortunately was a deal breaker as most of the time the art will be viewed in a crowded social media feed. And so we've decided to prepare a new one. This time focusing on the character and it's transformation into something evil.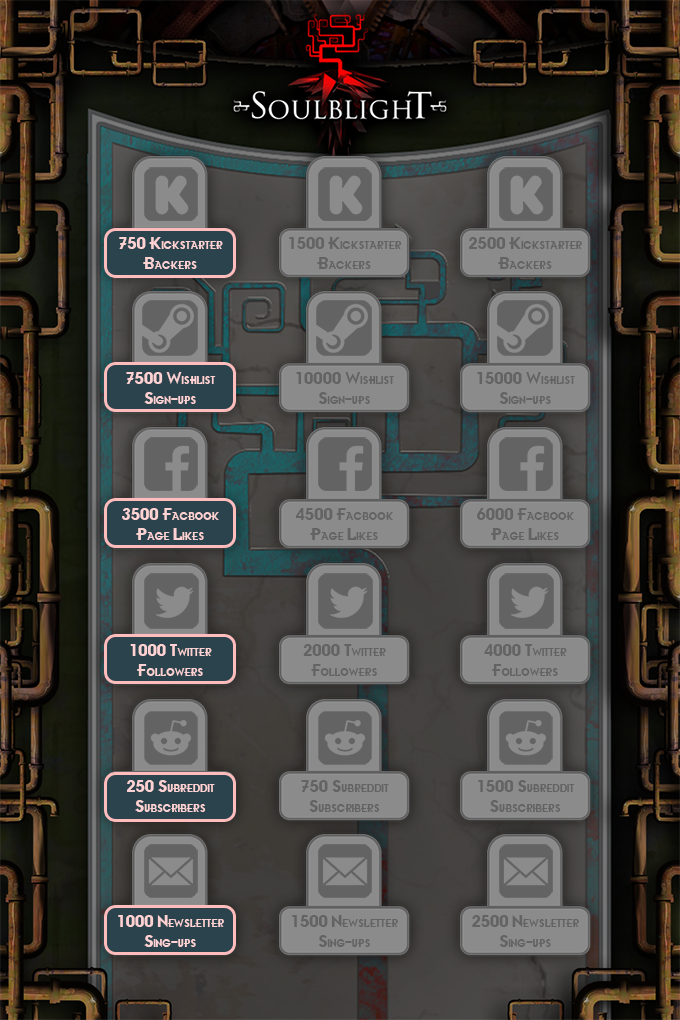 Social Goals
To make our campaign more fun we've decided to gamify it a little bit and set up some social goals. Have a look at these three "vaults" we have created.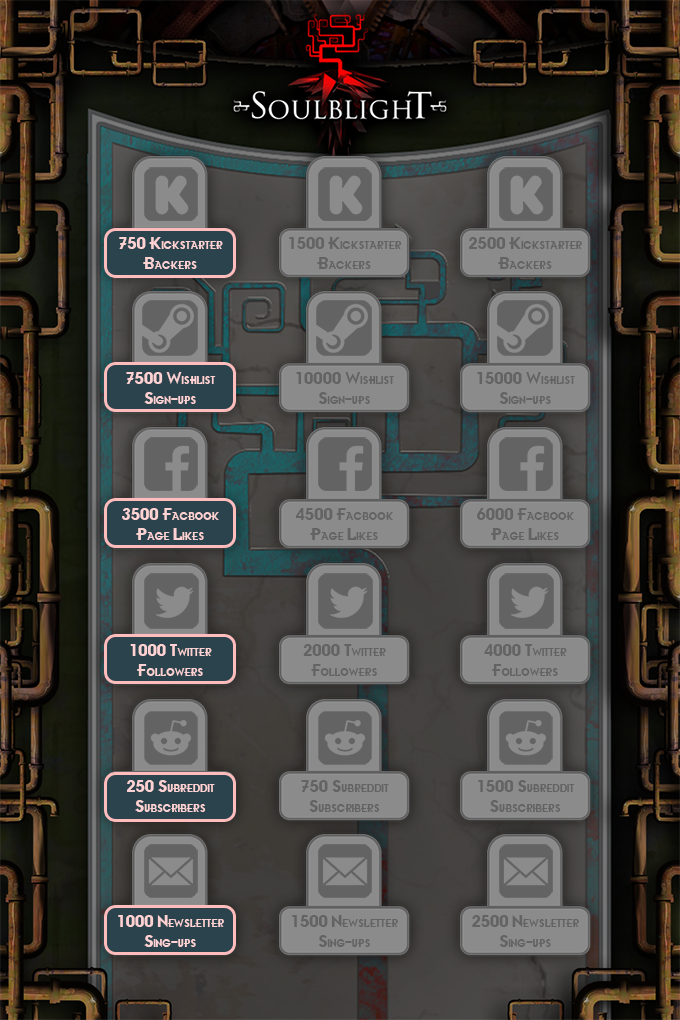 Each of the vaults contains a special piece of in-game equipment. When opened the item will be revealed and added to the final game. How to unlock them? By reaching our social goals. The number on top of the vault shows how many are needed. Here's the complete list of our social goals: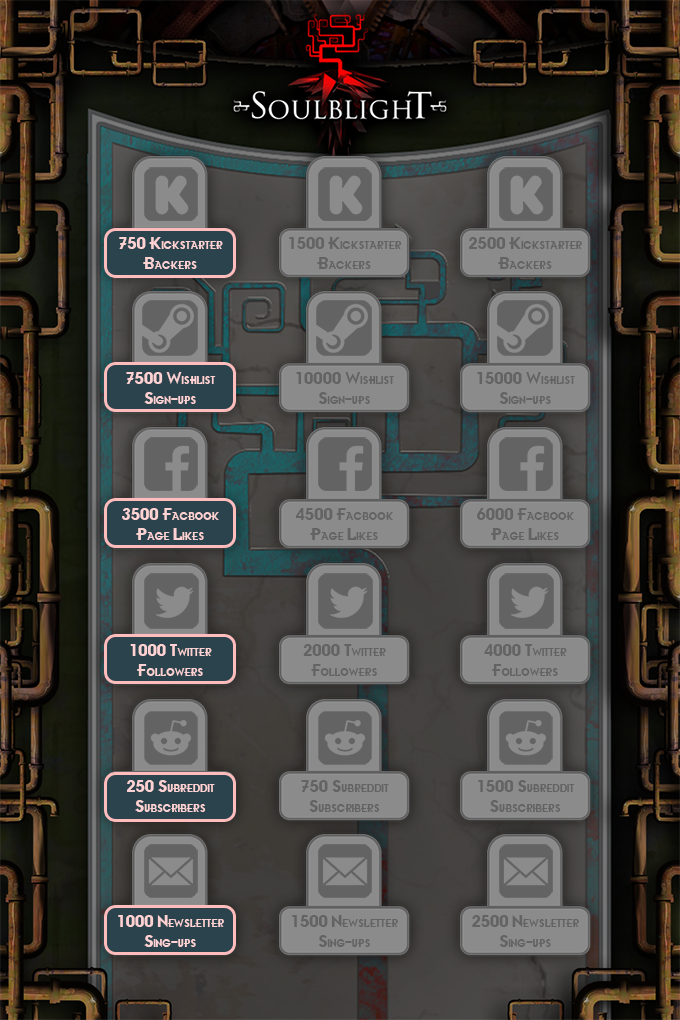 If you want you can already help us reaching the social goals :) Here are all the links:
That would be all for today folks :) I would like to once more thank you for all your support and patience. Especially thank you for all the words of encouragement you sent our way after we were forced to delay our Kickstarter campaign. It meant a lot to us!
Cya Around,
Kuba
P.S If you would like to help us with the announcement of the Kickstarter campaign, and you haven't done so already, don't forget to support our Thunderclap!