Week two of Soulblight being presented at Square Enix Collective is is now over. So far we're at 91% approval rate! Thank you all for supporting us and here's another sneak peek to encourage you to vote for us :)

When technology was still present in the world, the Sanctuary was a safe haven for those who sought knowledge. A place where greatest minds could practice science freely manufacturing many wonders of technology.
That is until something happened that science could not explain. A machinery that studied foundations of human nature imploded giving birth to a mystical tree. With it came along a power so great that it shattered a space-time around it, leaking anomalies from alternate dimensions.
Scholars fled the Sanctuary leaving all the scientific achievements behind them. The world turned away from technology fearing its power. But centuries later in the face of a new danger travelers venture into the Sanctuary hoping to reclaim the gift of the tree - gift of technological knowledge.
Helping them retrieve it is the presence inhabiting the Sanctuary - the Host.

Carving your path a new awaits you with every trail as shattered reality of the Sanctuary changes constantly. It encourages you to uncover a part of the tale of how religion and technology intertwine shaping the world you are so desperately trying to save.
In this nonlinear gameplay we are aspiring to tell a story about the battle for the soul that will unfold before your eyes with every playthrough. Death is not the end here, it is a part of your journey.

No matter how proficient you are with your blade it won't help you much if you are too weak to wield it properly. As you travel through the abandoned corridors be sure to scavenge whatever you can as Hunger is one of things you will have to take into account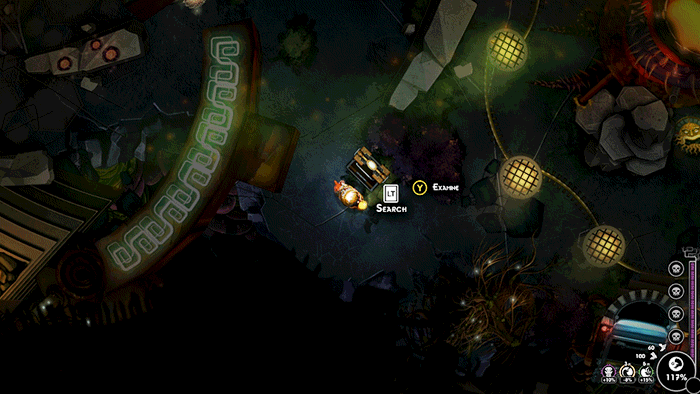 You will find medical appliances like bandages that will come in handy when you find yourself bleeding after one of the less fortunate encounters with the enemy. Be careful though the wound might begin to fester if you use low quality materials.
Gold is necessary for buying rare items at the trading machines scattered throughout the complex. You can also use reality bending Ad'r Gems to upgrade your equipment in the mystical process of transmutation.
However manage the weight of carried items carefully as the bigger it is the more limited your speed will be.
The fear of all that is technical is rooted deep in the hearts of the society. But you have to overcome it as those devices are much more potent than simple swords made by the blacksmiths of the present day.

Don't forget that tactics doesn't end on combat. Sometimes it is smart to use more subtle approach. Just sneak behind the enemy avoiding their sight and gently take them out by snapping their necks.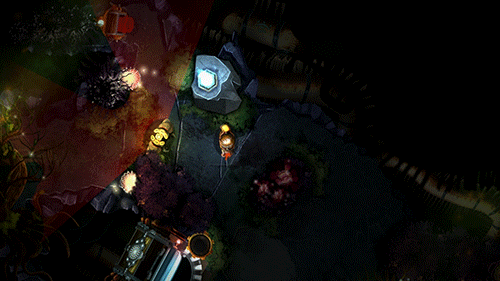 Be careful though, the environment might be traitorous. One wrong move and the sound you make will alert your prey.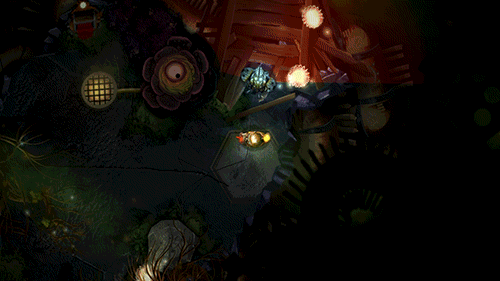 If you want to know more, visit our Square Enix Collective Pitch :
Soulblight on Square Enix Collective
Don't forget to vote for us!