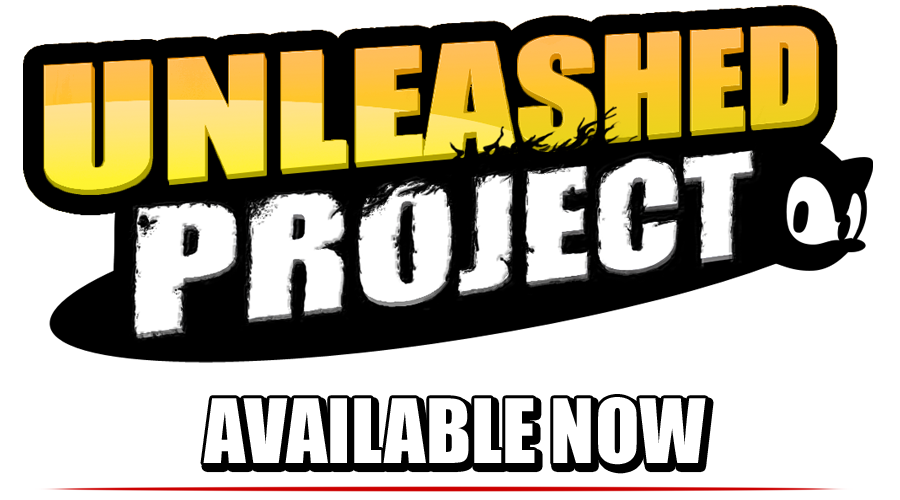 A total conversion mod for Sonic Generations on PC.
This unofficial project ports most of Sonic Unleashed's daytime levels from the Xbox 360 version into Sonic Generations on PC. It also includes any improvements that are deemed as necessary to accomodate to the better control scheme, higher resolution graphics, and much smoother framerate.
Latest Video Trailer (Downloadable 60 FPS version - Mega - Rapidshare):

Music used in trailer - "Unleashed Project - Release Trailer"
PNG version of our logo if you'd like to use it for thumbnails or something.
Important note for LP'ers and video recorders: You should make the effort to use the FxPipeline renderer as explained in the Installation section, if you intend to show off the mod. We've also provided several tips in the Screenshots & Videos section.
Download
Current version: 1.0
We're looking for as many hosts and mirrors as possible, so feel free to provide one of your own.
Torrent Magnet Link (Torrent File)
Mega
Google Drive
You'll need 7-Zip, WinRAR, or any .7z compatible software to extract this file.
Any updates to the mod shall be done via the online updater provided in SonicGMI, or here on this page.
NOTE: You don't need the previous Dragon Road demo at all to play the Unleashed Project. It's recommended that you delete it if you still have it, but it should not cause any conflict whatsoever as long as it's disabled.
Features
No console limitations. This means support for unlimited resolutions, high-quality texture filtering and 60 FPS gameplay as long as you have the hardware for it. Stages that had performance problems in the original game now work perfectly (with a proper setup). Just features you'd expect from a regular PC version!
Eight Modern Sonic stages completely readapted from Sonic Unleashed. Lots of layout improvements, recreation of gimmicks, and fixing various bugs/glitches. The current list of included levels is:
Windmill Isle (Acts 1/2)
Savannah Citadel
Rooftop Run
Dragon Road
Cool Edge
Arid Sands
Empire City (originally Skyscraper Scamper)
Jungle Joyride
Brand new White World Stage for level selection. Enjoy the new soundtrack arranged by Falk, which you can download here.
Various High-Definition retextures by Lobotomy. Most of the horrible and stretched surfaces in the game got a new coat of paint to bring it up to standard (up to 16x more data than the original textures). A separate version with even better retextures will be released later by him for those with higher-end hardware, so be sure to subscribe to his channel to keep up with his progress.
Few mods would tout lack of content as a feature, yet this one does. Sonic Unleashed was badly received due to the alternate gameplay style of the "Werehog" at nighttime, the mandatory RPG elements, and medal collection being necessary for story progression. This mod has none of that, and all collectibles are completely optional and not required to enjoy the core game.
Being on the Sonic Generations engine alone is quite an improvement in most aspects such as control scheme, player speed, consistent camera control (no wildly changing FOVs or distances that would make a player nauseous and confused), support for various skills (such as Super Sonic), etc.
Classic linear progression system for starting a new game. This new game won't overwrite your current save file (as long as you don't disable save redirection), so you can collect Red Rings and have new score and time records without conflicting with your original save.
New Red Ring locations for each level. Score ranking tweaked and fixed from the very forgiving Sonic Generations' ranking; S Ranks will require you to speedrun and optimize your route as much as possible. Getting an S Rank is actually a challenge!
Alternate and experimental FxPipeline renderer included within the game. This very much WIP renderer provides support for special effects from Sonic Unleashed, such as directional shadows, directional light shafts, better motion blur, and much more! (Recommended to use)
Classic Sonic Adventures integrated! Once you beat the main game, you can play as Classic Sonic in the Modern stages! This feature is not really play-tested and just meant as an additional bonus to play around with. (You don't need to use a separate mod for this like CSA)
Setup
Installing the mod
Simple
Extract the contents of the file you downloaded to anywhere you want. Find where Sonic Generations is stored on your computer.
For example: "C:\Program Files (x86)\Steam\steamapps\common\sonic generations"
Simply copy the extracted files to the game's directory.
Run SonicGMI.exe as Administrator* (should be located in the same folder where SonicGenerations.exe is). If your Sonic Generations exe is not modified yet to support mods, simply click the Install/Uninstall button on the bottom.
*: Running as administrator is not a requirement, but it seems to have solved an issue for some people unable to create the FxPipeline renderer.
Once that's sorted out, you can start configuring your available mods.
Advanced
It's recommended you update to the newest version of SonicGMI included. If you have a *mods* directory of your own instead of the regular game's folder, you can just copy the folders from this extracted file into your *mods* folder.
CPK Repacking (Are you seriously still doing this?)
Due to features needed from CPKREDIR's advanced mode, we do not support custom CPK repacking at the moment.
Configuring mods
Once your game is set up to support mods, all you need to do to play is enable them via SonicGMI. There's a bunch of other handy features you can use as well (and we recommend you to do so).
To play the Unleashed Project, simply check the box next to its name on the mods list. If you intend to use the FxPipeline renderer, you should also enable the "Unleashed FxPipeline Shaders" mod the same way. Both configuration examples are shown here.
Example of Unleashed Project Configuration with FxPipeline
Example of Unleashed Project Configuration without FxPipeline
If you want to use the FxPipeline renderer for the additional graphical effects, you will need to create an alternate executable with it. This is easily done by checking the "Enable FxPipeline Renderer" box as shown here, and clicking on the "Create alternate executable" button. Please note this is a one-time operation only, and it should only be done if you have never created it before. Once it's available, the Save and Play button will be enabled. (Keep in mind the FxPipeline renderer does have some issues, explained in the next section along with how to solve most of them.)
The FxPipeline renderer .exe already comes enabled with CPKREDIR redirection enabled, so there's no need to hit the Install/Uninstall button if you're planning to use it.
Optional
There's an optional mod called "Unleashed Project Low End", which simply overrides various settings in the game to try to improve performance as much as possible, while sacrificing many graphical effects. To use it, simply enable it like the others. Notice this mod needs to be stacked on top of the Unleashed Project mod (or below, with Bottom To Top priority). You can use the arrows to the right of the mods list to change the order they're loaded in.
Example of Unleashed Project Configuration with FxPipeline with Low End Mod
Example of Unleashed Project Configuration without FxPipeline with Low End Mod
This mod reduces draw distance greatly, disables effects like Motion Blur, DOF, HDR, and puts much less of a load on the hardware. Notice this is definitely not the intended way to play the mod, but is provided as an option for the ones who want to play it with lower-end hardware and just care about the gameplay.
Ease of use
As long as the Steam client is running, you can create shortcuts to SonicGMI or even to the FxPipeline renderer directly. SonicGMI is only necessary for configuring mods; they'll still work if you run the game manually from either of the two executables.
We've also provided a nice custom Steam Banner for SonicGMI if you'd like to include it in your Steam Library. You can add SonicGMI.exe as a non-steam game easily with the button on your Steam library.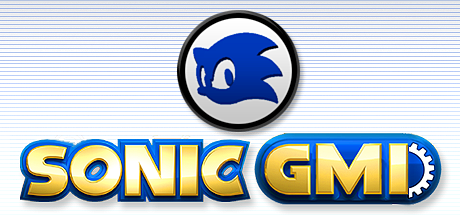 Special Mod: Some people prefer to disable the Motion Blur on the game for video recording or screenshotting. You can download an optional mod (exclusive to the Unleashed Project only, not compatible at all with other level mods), that will disable Motion Blur, but won't disable any other effects or reduce the draw distance like the Low End Mod does.
Unleashed Project No Motion Blur Mod
To use this mod, copy it to your mods folder, enable it on SonicGMI, and stack it on top of the Unleashed Project depending on your priority order.
Enhancing the visuals
Sonic Generations on PC does not have as many configurable graphical options as most PC users would like. Here's some simple ways to enhance your visuals without destroying your framerate. Get the most out of your hardware!
Anisotropic Texture Filtering: Surprisingly, this game doesn't let you choose AF from the configuration tool itself, yet it works perfectly in most GPUs if you just force it. You can enable AFx16 from your GPU's control panel, either for all applications or Sonic Generations only. It's totally recommended to force this, since it can improve the image quality drastically on all surfaces, with a minimal hit to the framerate.
Here's a comparison screenshot showing the massive difference it can make on image quality.
SMAA Injector: Best for using it to fix the FxPipeline renderer's lack of AA, and causing barely any hit on the framerate. Installing it is a very simple copy and paste to the game's folder.
You can get the SMAA Injector ready for Sonic Generations from here. Or from the blog's author directly.
Nvidia cards forcing AA: Another way to fix the FxPipeline renderer's lack of AA, but seems to only work on Nvidia cards at the moment. There's different options you can enable per game to force different types of AA, and most of them seem to work nicely. Keep in mind your framerate might take quite a bit of a hit if the method you pick is too taxing. All of these options should be easily accessible from the Nvidia Control Panel.
Downsampling: NeoGAF has a pretty good explanation on this. If you've got the hardware for it, you should try this to get much better visual quality in-game.
Downgrading the visuals
Your hardware can't keep up but you want to play? Just use the Low End mod. A lot of the graphical effects will be disabled, and the draw distance significantly reduced. You'll still get to enjoy the stages though, and have a reason to replay it later when you get better hardware.
Read the previous section ("Configuring Mods") to learn how to enable it.
Video Recording
If you happen to be bottlenecked by your HDD for recording the game at a decent frame-rate, we recommend to set up a ramdisk if you have enough spare RAM. Since most of the levels consist of only a few minutes of gameplay, you should be able to fit enough footage on it with no problems.
In case of longer-form LPs, you could always use a capture card to avoid any hit on the performance, but that will need a more complicated setup with your displays and such. A separate HDD dedicated to video recording will probably solve most of your issues.
Unleashed 360 vs Unleashed Project comparison
How much can a simple platform change and a couple of retextures improve the look of a game from 2008? Apparently quite a lot if you look at these comparisons. Makes you wonder why all that detail is there in the first place... Oh right, they never released that PC version....
Keep in mind the original game is running at 880x720 with a Blur filter on the Xbox 360.
4k Unleashed 360 vs 4k Unleashed Project Screenshot
1080p Unleashed 360 vs 1080p Unleashed Project Screenshot
The difference is even more astounding when cropped(click for bigger size)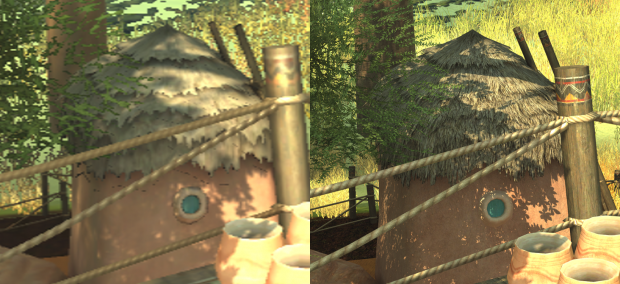 Unleashed Project 1080p 60 FPS Direct Feed footage
Melpontro has provided us with a great recording of Savannah Citadel. You can watch the 30 FPS footage on his YouTube channel or download the 60 FPS file directly from here.
Unleashed Project 1080p Screenshots
Click on the thumbnails for the full-resolution version.
Enviroment 1080p Bullshots from 6k
Some enviromental shots with objects disabled and downsampled from a ridiculous resolution. Maybe we'll get gameplay like this some day? Hey, that's what a PC version is for!
FAQ
My game's not loading/crashing after installing CPKREDIR support. Sonic Generations doesn't load mods
Make sure the game's updated to the latest version. You can verify your game's cache on Steam or retry installing it. After that, simply try to reapply the patch with SonicGMI. You can unpatch SonicGenerations.exe at any time or use the backup SonicGMI created if you wish to roll back the changes.
Pirated versions of the game won't be given any support whatsoever regarding the installation, as the most popular versions distributed around are outdated. Seriously, just buy the game.
There's a lot of material glitches/weird shadowing/weird ice reflections when not using FxPipeline
Most of these effects run properly on the FxPipeline renderer, which is why we recommend using it. Fixing some of these glitches requires removing graphical features from the FxPipeline version. We would rather not sacrifice these features just for consistency between both renderers.
As for the shadowing, most of the Unleashed stages are designed for directional shadowing, not vertical. It's very inconsistent with the amount of dynamic objects it uses if the shadowing is vertical.
The Ice Shader just doesn't work properly without FxPipeline. Don't expect to be able to run Cool Edge as intended without it.
When I create the FxPipeline renderer and try to run it, the game just crashes
Like with the previous one, verify that your game is updated first. Also try running SonicGMI as administrator(Right Click on the exe) and create the Alternate EXE. This is known to have fixed the issue for many users.
The FxPipeline renderer has (visual glitch)
The FxPipeline renderer currently has these known issues:
No proper GUI support for non-widescreen aspect ratios.
Motion Blur is tied to the framerate. That means that if you can't keep a stable 60 FPS, the motion blur on Sonic will be bugged and glitchy. (Can be disabled with the mod provided in the *Screenshots & Videos* section)
Intel Mobile Cards currently have an issue with Motion Blur shader not working properly at all. Given the hardware, it would probably be better to play with the Low End version of the mod, which fixes this issue by disabling the effect altogether.
Red tinted materials, black-tinted shadows, and missing effects. This is due to not enabling the Unleashed FxPipeline Shaders mod included. Simply enable this mod to fix this issue.
Lack of anti-aliasing (FXAA), low-resolution shadowmaps, and low-resolution refraction maps. These issues cannot be fixed at the moment, sadly, but they're still being researched and likely to be updated later when solved. However, you can make up for the lack of anti-aliasing at the moment with some of the tips in the Screenshots & Videos section.
Minor Loading Screen glitch where a random GUI texture will pop up and cover the screen. Trivial, but still annoying. Only happens when loading a level.
The game crashes on (stage) when I did (something)
When reporting crashes, you need to be very specific about the details of what you were doing, your hardware, and if the issue can be reproduced at all in the same situation. Since this is just a mod and we have no control whatsoever over the game's code, it's almost impossible to debug these issues properly. All we can do to help is mitigate the issue as much as possible.
Try to make sure you have enough RAM/VRAM available at all times by closing other applications before playing. Also make sure your computer's running properly and not updating something and slowing the hard drive/CPU/GPU.
Some crashes can also happen just due to the nature of the game. Even when unmodified it still crashes after extended periods of playtime or excessive level restarting. Simply move on and run the game again, it's very likely to work the next time.
SonicGMI enables save file redirection per mod by default. The Unleashed Project comes with a clean save file so you can start your new game with no worries of overwriting your vanilla save game. Unless you specifically disable save file redirection by SonicGMI (which actually has a warning in case you do so), your save file is untouched. Simply disable the mod and play the regular game.
When I spindash with Classic Sonic in 3D the game crashes!
Don't do it. No known fix for now.
The level entrances for Classic Sonic's Windmill Isle acts are swapped/incorrect
Due to some limitations with save file restrictions/level order requirements by the game itself, this is the only possible workaround at the moment to be able to play both versions of Windmill Isle as either Sonic.
I used (unrelated mod) and now the game just screws up/crashes/weird stuff happens
Mod compatibility can't be guaranteed. If changing up the stacking order of the mods on SonicGMI doesn't fix it, contact that mod's developer on how to fix it to make it work with the Unleashed Project. You'd be surprised at how much of this issue can just come from mod developers including pointless fluff that breaks compatibility.
If these mod developers already distribute "lite" version of their mods to be compatible, make sure to use those instead!
The framerate in Jungle Joyride is awful
Jungle Joyride has a ridiculous difference in complexity compared to the other stages. It has 4x times the amount of nodes a regular stage has, and this is something very dependent on CPU rather than GPU sometimes. Given the game's only optimized for 2-core CPUs (instead of the three processors in the Xbox 360), and not exactly stellar PC porting (junk nodes remain unloaded in memory), you'll need better hardware to overpower it.
Most CPUs from the last 3-4 years on a decent price range should be enough. If you're a regular PC Gamer chances are you'll be fine.
If you're willing to sacrifice the graphics a bit, you can just use the Low End mod. The lag will be significantly reduced that way.
I'm getting a lot of pop-in when using the regular mod after playing for a while
This is a known issue with the game that also happens with Genereations' stages, although not as noticeable. Simply restarting the game and playing that level will fix it.
I get an endless loading screen when quitting
This seems to be a rather new and hard to debug issue, but apparently related to sound file modding. Some people never experience it, others keep getting it constantly.
There's two things you can do to try to fix this if it ends up annoying you too much:
Make sure you run the latest version of SonicGMI at least once, as it fixes a mistake in the INI file generation. This might be related. If the issues persist too much...
Since apparently the issue is related to the mod file redirector and the sound middleware, deleting the Sound folder included within the folder of the mod itself (UnleashedProjectMod) can mitigate this issue. However, this means you'll have no custom music.
For that reason, we've provided a pack of remade CPK files ready for your Sonic Generations folder, with backups of the originals as well. Note that this is completely optional in case the issue affects you too much and you're willing to swap around a few files.
You can download this pack here.
Remember that if you do use these files, you won't have the original songs in the regular game even if you disable the mod. That's why the original files are also provided.
We've opted for this workaround for now because the original developer of CPKREDIR, the mod redirection DLL, is currently not available for contact, which prevents us from debugging this issue further.
All this work for just a level port?
This mod started all the research into cracking most of the game's formats, and it did most of the work to make Generations modding possible. There's a lot of technical issues and workarounds that had to be done for this mod. Sega's not openly against modding, nor do they officially support it; this is all the work of fans after the game's release.
I will start writing a long series of posts about all the technical behind-the-scenes stuff a while after release. Either wait for that or go read the entire 200 page thread over at Sonic Retro! I'm sure you'll be wondering how we did all of that in such a small time frame on our free time.
Is this free? Do I need to own Sonic Unleashed to play it?
Yes, it is free. As for requirements, you don't need to own Sonic Unleashed to play this. Someone will likely ask if this is even legal then, but seeing as Sega has unlisted Sonic Unleashed due to a low MetaCritic score, and they haven't issued any sort of statement yet, we'll have to assume it's in the safe zone.
The only requirement you need is Sonic Generations on Steam; no more, no less.
Do I need a good PC to play this mod?
Given our limited control over this engine and the poor optimization of the PC port, you're gonna need something better than the average requirements to play this smoothly the intended way. The reasons are that Sonic Unleashed pushes a lot more of stuff into the screen than Generations ever does, and it's not properly optimized for that. Some levels chug, some others will work better than Generations ever did, and Jungle Joyride will probably kill your framerate unless you have a decent CPU from the past 3 years.
If you're already struggling with Generations, don't hope for much better performance on this. We've provided an additional mod for lowering draw distances/terrain streaming/turning off effects, which can MASSIVELY improve performance in most levels, but it sacrifices a lot of the visual appeal.
Do I need to use the Unleashed/FxPipeline Renderer for playing this mod?
As explained before, it's the preferred way to play it, but we won't prevent you from playing the mod with the regular renderer if most of FxPipeline's issues affect you.
How will I be able to keep updated on this mod after release? I don't want to redownload nearly 3 GB.
SonicGMI includes an online updater, you'll be able to keep up the mod up to date from there. We'll also upload any updates from the server to here in a mirror.
How do I play this mod with all skills unlocked?
Since it's currently impossible to unlock all skills with the Unleashed Project alone, the only way to do this is to unlock them in the regular game. We've provided a 100% completion save file with all skills unlocked, which you can use by simply clicking "Restore Save File" in SonicGMI while the Unleashed Project is selected.
Alternatively, to play with your regular save file, simply disable save file redirection in SonicGMI. Keep in mind this will overwrite your regular save file, and you're responsible for anything you screw up in your records.
Why is Sonic in Generations slower compared to Unleashed?
This is a completely false statement, given that when compared in raw times in the same sections, Generations almost always turns out faster. This misconception is due to many factors:
The FOV of the Camera in Unleashed tends to go from decent to a ridiculous fish-eye view where half of the screen is pretty much covered by the floor. You can notice this effect by simply comparing the footage of both. You can stop in certain parts of Unleashed and you'll notice the camera is completely disorienting with the high FOV.
We've decided to not tweak the FOVs like this because one of the main complaints most people had with Unleashed in the first place was this kind of ridiculous camera work. It felt faster, but you could barely see where you were going. The camera work in our adapted versions of the levels is more consistent with the style Generations uses.
All of our video footage is normally recorded without using skills in Generations, while most people compare it to speed runs done with his speed MAXED in Unleashed. (Yes, you had to level that up first, remember?) Some of these speed runs can't be performed first try either; some stages use a glitch done by restarting in certain spots that increase top speed/reduce air drag and allow for longer jumps.
Unleashed Sonic's running animation is faster than Generations' running animation.
Some speedruns of the original Dragon Road demo should show what I mean easily.
Sonic Generations - Unleashed Project: Dragon Road (Modern) Speed Run (w/ skills) - 2:11.07
(With a glitch that's been fixed already)
Sonic Generations Dragon Road Act2 speed run (w/ skills) 2:21.55
Will you port the extra acts? What about the DLC levels? What about the Hard Modes? What about Classic Sonic levels? Will you port Eggmanland?
For the current version of the mod, no. In the future, we can't answer yet, but the answer is likely no due to most of us being busy with other IRL stuff in the coming months.
On our first release of this mod, we wanted to provide quality over quantity. These stages have been polished a lot, and giving the same amount of attention to each mission and DLC/extra act from Sonic Unleashed would be very time-consuming, especially when we're just a group of hobbyists doing this on our free time. Can someone else do it? Yes, they can. But don't relate any of that stuff with our quality standard for this Project unless we acknowledge it. You'll see why when I do the technical breakdowns of the mod later. You can make any stage look impressive on video, but Unleashed Project is far more thorough in terms of acknowledging most of the things the player would want to try, not to mention excessive testing for glitches and such.
As for Eggmanland, we don't want to disrespect the original work by Sonic Team. We can't just port it and adapt it to Sonic Generations easily without some massive level redesigns, and the amount of unique gimmicks in it just don't translate at all to Generations.
The other suggestion that's been floating around for months was porting the Wii version instead, but since we don't believe it's up to quality standard either and would take a lot of time to rework into something decent, we've just decided to not do the stage.
If we had decided to port every single thing from Unleashed, be it good or bad, you likely wouldn't be able to play this for a few years.
Is there any way I can help? Do you guys accept donations?
While we technically don't accept donations as a team, contact us at the main e-mail if you'd like to work something out.
If you want to help us, here's some stuff that we currently need:
Hosting: Some people have volunteered to host mirrors; you can do your part too and save everyone some time! ModDB can't currently host everything properly due to GameFront having regional restrictions, so we need a bunch of good, clean hosting solutions. Alternatively, get on the torrent and start sharing!
Publicity: As a mod developer, what we're looking for is obviously not money. It's to have experience under our belt, and ultimately, bring some fun to people with our work. Publicity and acknowledgement is all we want in the end, so that's the best way you can help. Do you have any relations with the big guys? What about your favorite social networks? Even your friends that might be interested in it would surely like to know about it. Do your part and just share it!
Follow our Feeds: Having an audience for anything you want to do is great; go to the Credits or the Contact & Feeds section and check out what we like to do! We all have interesting personal projects aside from this mod.
Can I repackage this mod or make mods for it?
Mods for a mod is completely possible, and we won't prevent it. However, it would be appreciated for you to not associate any of that with our mod "officially", and always give proper credit for who did what. That also means there's really no reason to repackage this entire mod just to include your character mod pack.
Note: At the moment the Unleashed Project will have compatibility issues with the public version of SonicGLvl until the official database is updated. Wait for the technical posts for more information.
Can I call this Sonic Unleashed PC? Why not extend it to be more like Sonic Unleashed PC?
It's not Sonic Unleashed on PC and it never will be. There's no reason to port trivial fluff where it doesn't make sense, like cutscenes, bosses, sequences, etc. Sega's the only one that can release Sonic Unleashed officially on PC.
This is simply a total conversion mod which brings our favourite levels and makes them better. This is not intended to be a replacement of Sonic Unleashed, but rather a new way to experience it and give the best parts of the game a second try, without having to deal with the worst parts of it. The original game got critically panned for having too much of that fat in the first place. This is as simple as the idea gets: what if Sonic Unleashed levels were playable in Sonic Generations at 60 FPS and higher resolutions, with much more polish? This is our answer, the Unleashed Project.
Credits

Dario ff: Main leader/developer of the mod and researcher of Sonic Generations modding. Developer of most of the current tools used in the project and SonicGMI, including reverse-engineering a lot of the file formats of the game. Handled most of the technical development, PR, workflow, level design, technical support, etc. Also did some terrible models and animations where needed.
Chimera: Technical research into the game's mechanics/formats, modelling/texturing of enemy accessories, animating/modelling various additional objects. Trailer video editting.
TwilightZoney: Technical research into various formats, modelling/texturing lots of assets, created a bunch of new Sonic animations for various levels.
Those are the three main developers of this mod, and you'll know more in detail about the work each of us did in the upcoming technical posts.
Lobotomy: Retextured a lot of the most horrible assets from Sonic Unleashed to bring them up to quality standard. Will puke at the thought of compression. He's handling his own, even bigger retexturing project as a separate mod, you can keep up with any updates he'll post for it on his YouTube channel.
Melpontro: Recorded most of the footage used in our videos and playtested the mod extensively. Everyone wants him to work on everything. Unleashed Project won't be a part of Melponterations.
Falk: Arrangement of the entire White World Medley used in the level selection, as well as the remix used in the release trailer. Also prepared the music files correctly for the game. You can check out more of his excellent work on his Soundcloud page. Also currently working on the soundtrack for other popular fangames such as Sonic BTS/ATS.
JoeTE: Prepared the Unleashed music tracks to be imported into Generations. Also helped to change the content of some of the text files in the game.
Korama: Developer of CPKREDIR and researcher of the FxPipeline renderer. Pretty much single-handedly enabled modding on a user-friendly level.
Lucis7: Developed most of the concept art used for the White World stage.
Dude: Partial development and a great deal of polishing on the White World stage's model. Also created some path splines used in some levels. Developer of the current MaxScript path exporter used for Stage modding.
Paraxade0: Beta tester and lots of bug hunting. Fighting off the tyranny of invisible walls daily. Fixed all of Dario's horrid typos and awkwardly worded sentences in this post/the readme.
KAKIPI1000: Beta tester with some of the most amusing video reports ever.
ItsEasyActually (darkspines35): Lots of help with understanding some of the file formats in the game, technical MaxScript help necessary for the development of most of the current modding tools.
Link: Original research and tool development into lots of Unleashed's file formats; most of the current specs/tools were heavily based off his work. MaxScript developer. Also the current host of the online updates.
LinkSonic5: For dat Pickle.
Polygon Jim: Was a tech member. Creamy moral support.
brianuuuSonic: Fixed a sound file for us that was causing a bunch of trouble. Also parts of his Omochao Removal Mod were included.
Special thanks to:
Sega: For making one great game, and one other half-great game. For not preventing their fans from modding their games unlike many other companies are doing. For giving more attention to PC gamers lately with their ports, with great prices and sales to boot!
Sonic Retro: For giving us a great place to work and share knowledge with others. For meeting with some of the best and most knowledgeable people from the community. For giving attention to the stuff that matters when it's needed. And also for some of the funniest random threads I've ever seen.
We think Retro has influenced this whole thing coming to a reality a lot. Thanks for the constant support. We've decided to include their logo as our main splash screen for the project.
Website - Sonicretro.org
SSRG: For hosting the Hacking Contest last year and letting us participate with the Dragon Road demo. Fun event, and it actually helped us get a much better organization for developing the whole project.
Website - Sonicresearch.org
The Sonic Stadium: Before the whole place got rid of modding discussion due to moderation, there was lots of useful research/content going on there as well regarding Generations. So thanks for all the help and support from there.
Website - Sonicstadium.org
NeoGAF Sonic Community: Shout-out to the homies on the NeoGAF Community thread, your feedback was very useful and encouraging to read over all these months.
Thread - Neogaf.com
Contact
Send us an e-mail regarding the Unleashed Project at wentos2013@gmail.com
You can contact us there for any relevant questions, reports, issues, thanks, etc. We look forward to your findings too!
For more Unleashed Project news, just follow Dario ff on YouTube/Twitter or track this page on ModDB.
You should also check the credits section for more people to follow/contact if you're interested on their work.