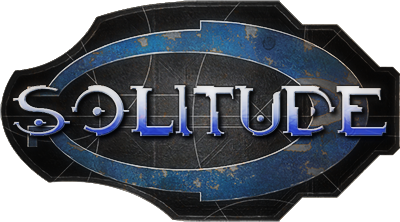 Welcome to Solitudes 43rd news update!
---
Well, I feel pretty bad. I mean I've practically abandon this project during the release stage due to that evil thing (Real life). I've left most of the tedious work to Peter (Arkage) and Greg (Xalener). They've put in an extra 50% effort to compensate for my absence, every year, we put in extra effort during the ModDB (and also now IndieDB) Mod of the year awards. However due to the massive step up in our education (Doing my A levels now, Peter's doing a full time Game course and Gregs doing something american.) we just haven't had the opportunity to work as much as we'd like. For that: I'm sorry.

Now we have that out the way, lets cheer things up.

Solitude's release
It may have not hit ModDB yet, but Solitude has actually been released, and since two patches too! Why hasn't it been released on ModDB yet? Simple. We wanted to make it a better experience for the wider audience; in this case, ModDB. Our little community has been playing it for about a month now, and it's been given a better response then I could've hoped for. A few more patches, and you guys here should have neat little download!
Here's what the current alpha looks like!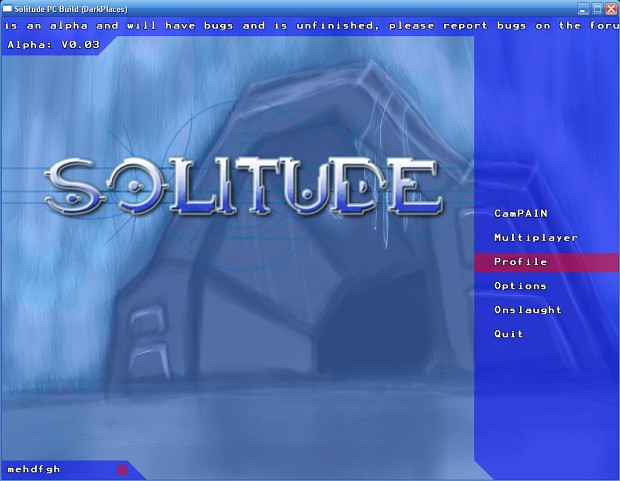 ---
The website
We've had the domain for a while, we've had the website ready for a while. It's just been a time issue, however hopefully www.figames.net will be up and running in no time!
---
I guess I should finish this up with a plea for votes, but late bit ehh. Mod of the Year and Indie Game of the year.
Where did the past year go? Feels like yesterday me and Peter we're staring at that bloody scoreboard and attempting to spam the hell out of this lovely site.
We might have had delays as bad as valve, teamwork as great as this, but I've had a hell of a year working on Solitude, and I can safely say Peter and Greg have too. It'd be a massive achievement to be in the top 100 list for the third year running. Very unlikely, but still worth a shot right?!
Stay tuned for a Moddb release sometime very soon!
If you like what you see, we encourage you to Track the Game to be be updated on future media, the more watchers, the more pressure I've got to make consistent updates!
Thanks guys, See ya!