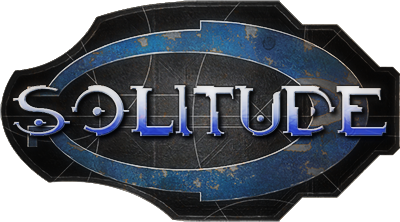 Welcome to the 32st news update!
---
About a week ago we showed you guys an early look at the Ghost vehicle. Today, I'll be showing you renders of the ghost, and explaining the teams awesome status. As well as attempting to encouraging you to vote for Solitude!
Our latest team member, Xalener, has been hard at working texturing and animating for us. One day he went on his livestream account (It displays everything on your screen for free!) and opened up Maya. What he showed, I instantly fell in love with. A ghost model, that only had a freakishly low count of triangles, 150 triangles spot on to be more accurate, he then showed me the work in progress texture he was working on.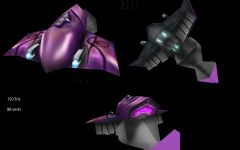 Needless to say, I wasn't disappointed, then he pointed out that the texture was using a 128x128 resolution for the whole thing. He cramned in that much detail in a texture that this big.

A few days later, I got a message to get on Live stream again, this time he was showing me the finished product.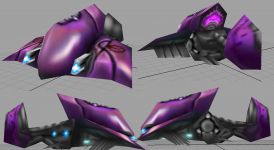 Yes, I was very pleased with what Xalener could produce and work with. So I immediately got our spartan model, and slaped him ontop of that thing. It looked awesome, I couldn't wait until it was ingame, which might take months. So I made a few renders.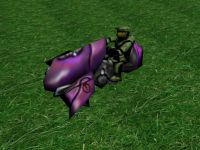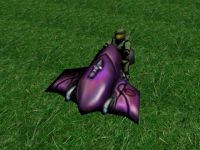 ---
People who registered at our forums might remember a 19 page thread in the developer diary boards that only registered members can see. It was about a map I'd spent alot of time, it was getting hyped and BAM! The computer died and the map was never heard of or seen of again. That, is until now. I can't get the concept out of my head. So I've decided to redo the map, this time making sure I've got a copy of the man on every portable device I own.
Heres a sneak peak to jog your memory.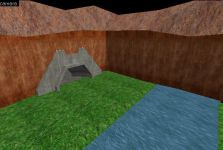 ---
Now the awesome news, an animator that used to work for us, but had to leave due to personal reasons, has re-joined us! Welcome to the team, again, Chirch! You can see his current demoreel here.
Nicktmus, who has finally finished his professional jobs, will be writing the an original Soundtrack for the game. He's worked with professionals, and does this for a living. Are we expecting good things? No, were expecting great things.
Also, the awesome coder, Baker, has finally started working on Solitude, he recently got a psp. What does this mean? We've got one of the best Quake coders around work on Solitude, I'm sure you can add 1 + 1.
---
We are actively making textures for Solitude's environments, we are looking for texture artist who can expand our texture library, work with requests, work with resolutions from 512x256 all the way down to 32x32. If you think you have wait it takes to join the Flaming Ice team, email me at flamingiceteam(at)gmail(dot)com
If you have any questions about Solitude or want to talk to any of the developers join us on IRC: irc.EnterTheGame.com, #Solitude channel.
If you like what you see, we encourage you to Track the Game to be updated on future media and to vote for us for a spot in the top 5 upcoming indie games!

See ya!