Hello, everyone!
Take a look at the video about drawing of different gas giants, rock planets and planetary nebulae.
All sprites in the game are 2D and hand-made. We put our hearts in each pixel.
Also, check the latest devlog (17/03/2015 Checkpoint) to know all performed works during this week. Follow us to watch, how the game is evolving right before your eyes!
Planets and nebulas - Indie DB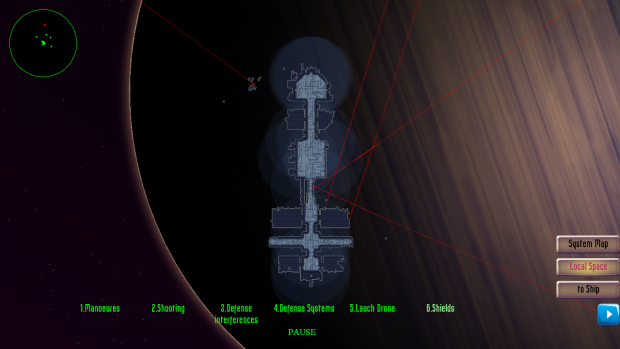 * Sol-Ark near a gas giant with shields on its perimeter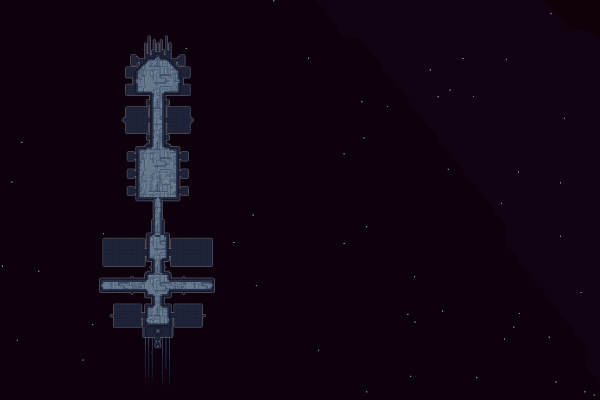 * battle in local space with enemy ship. At the moment we use sole template for both ships (this gives us speed-up in testing)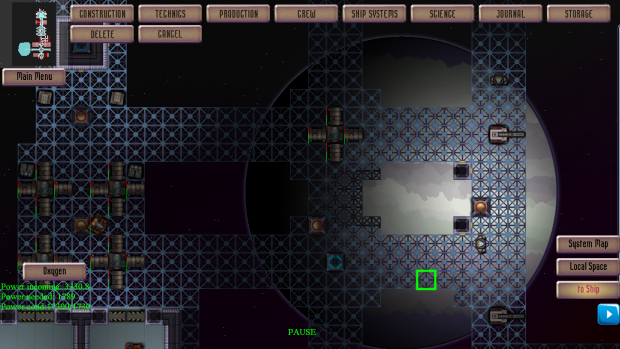 * new planets consist of 5 layer and have their own animation of rotation (consider, this is absolutely 2D image)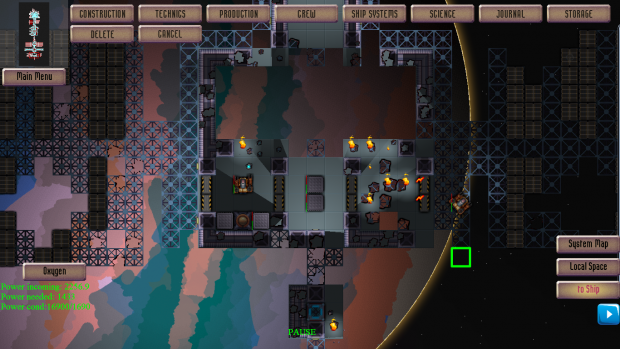 * during this week we've been made 18 types of gas giants and 13 types of rock planets (and work continues)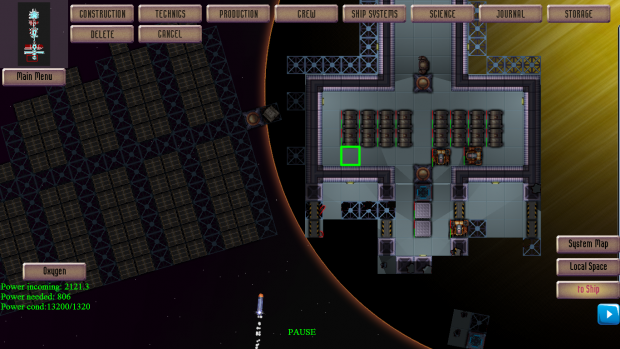 * separated location (you can connect it after battle)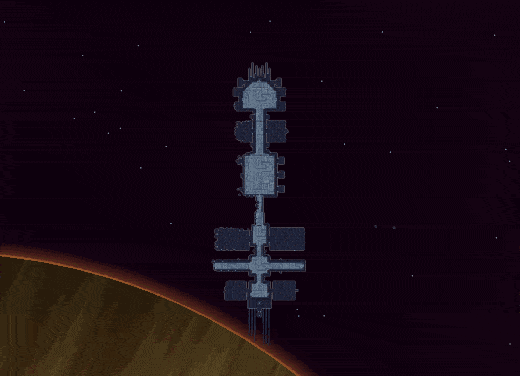 * drones can be really useful
List of performed works:
These bugs are fixed:

With the "freezing" of technical objects on space tiles;
With incorrect visualization of the assembly process for walls made of different materials;
With multi reflections of laser beams on the local space map level;
With incorrect checking of intersecting a dusty veil by laser;
With an incorrect counting of resource consumption during selection of the "to build" task;
With incorrect assignment of parameter "enemy" for NPC while loading a template of an enemy ship;
With incorrect position for an enemy ship bypassing the Sol-Ark;
With coordinate displacement of sprites for planets on the star system map level;
With incorrect calculation of coordinates for "welding sparks" effect when the speed of task performance is too low;
With performing the action "positon interchange" between NPCs while performing a random movement;
With extra calculations while adding and deleting effects on the micromanagement map level;
With separated location's mass influence on the speed of its rotation;
With coordinate displacement for stars during warp travel;
With the game freezing while gathering resources or canceling assembly when there are not any free containers for those resources;
With incorrect gamma change while backlighting quest objects;
With selection of damaged map tile for autorepair by exoskeleton after that tile has shifted into separated location;
Other bugs;

Visualization of planets on the local space map level is performed by GPU now;
Ability to join the squad was added for NPCs which are not soldiers; work continues on their operating logic;
Work continues on optimizing the algorithm for location creation;
Sun's animation was completely modified, and the algorithm for its drawing was changed;
Movement trajectory of the space maser was modified;
New sprites were added for shell types "thermal decoy" and "bullet" on the micromanagement map level;
Test objects for stars in warp space were added, a trajectory for their movement was set;
Backlight effect for quest objects was added;
New types of triggers for performing quests were added;
New technics type was added - "anabiosis chamber";
Scheme of resource gathering and consumption was fully modified, work continues on its implementation in all of the game's aspects;
Ability to give an order "destroy any NPC" was added;
Operating algorithm was corrected for the power transmitter while its status is "short circuit";
Effect for "warp exit" on the local space map was added;
Effect "lens", which flexes the space background, was added;
Effect for flexing sprites, which are visualized by the GPU, was added;
A new class of objects, which are used for visualizing script effects connected with global events and quests, was added;
18 gas giants and 13 rock planets were drawn in HD quality, by hand, layer by layer, including their completed rotation animations;
The Sun was drawn in an HD size for all its layers, including its animation of rotation, burning and lighting;
A few new music tracks were created;
Work continues on creating the first official teaser video for the project;
Work continues on the storyline content for the technical demo-version of the game; specific aspects and innovations required for the demo release are being tested and discussed;