After showing you the fixes in the background we present the Snowroll Demo v1.01 (for you to see how this changes affect the game).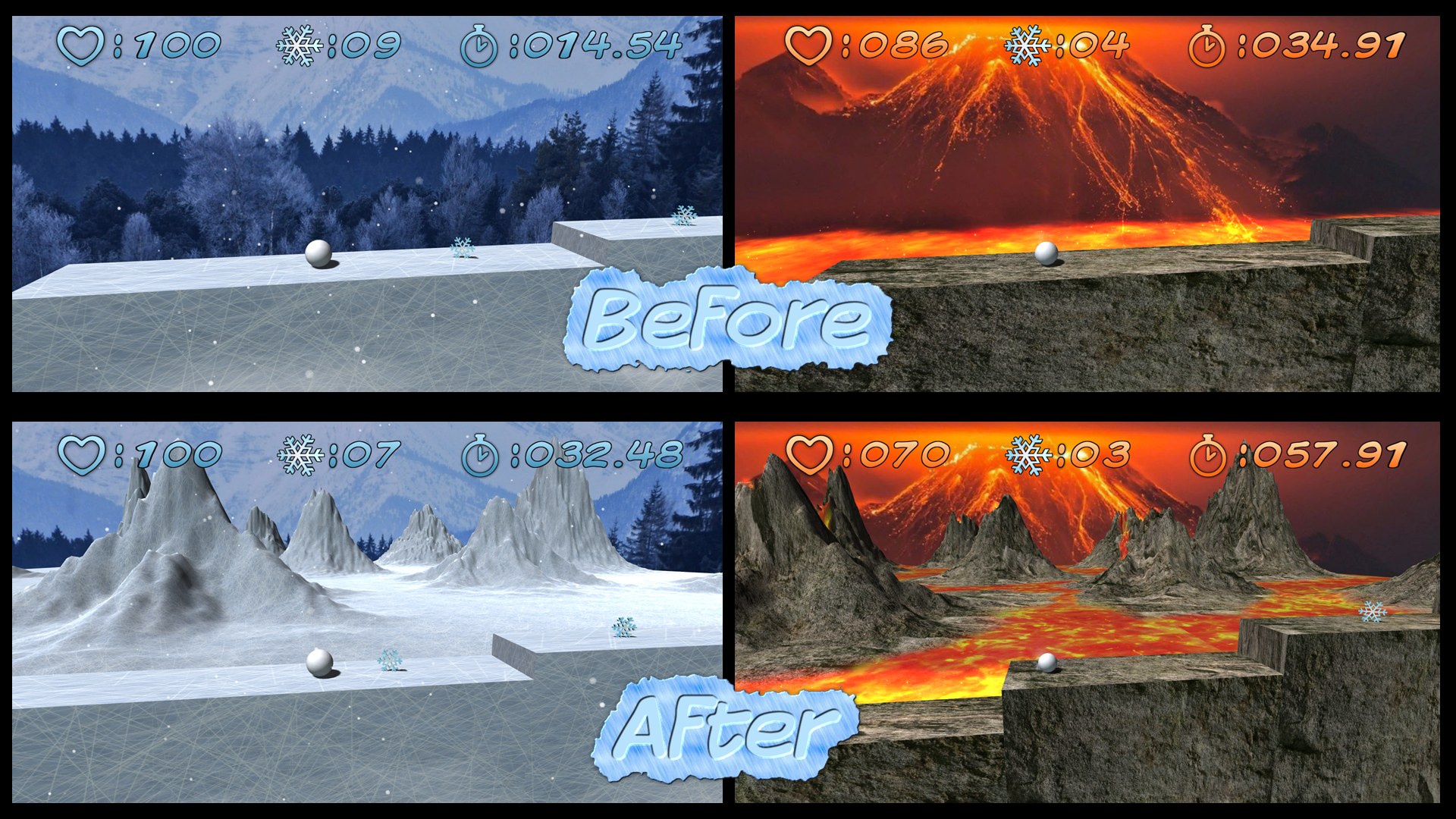 Here you have the complete changelog:
Fixed "static background" issue.
Changed light to be consistent to the new background terrains.
Changed music volumes on snow and fire dimensions (music up).
Let us now what you think!
Thank you!
The Mountain Dog Team