Work has begun on the next arena environment. Here's a sneak peak of the, very much, work in progress tiles for the Metro arenas.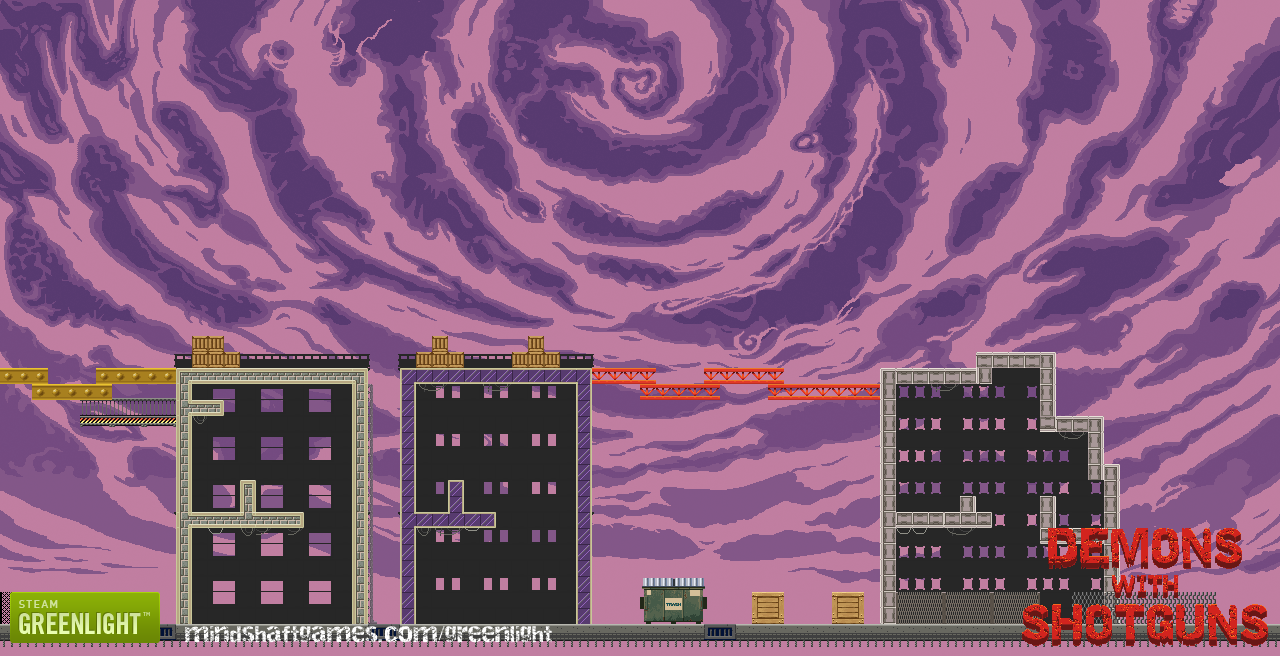 While the sky is nearing completion, there's still the background layers to add, which will include skyscraper silhouettes and more detailed buildings on the layers closer to the camera.
We're aiming to give each environment some form of unique mechanic. Cemetery has hidden pathways, Hell has the portals. For the Metro arenas, I'm thinking about experimenting with movable platforms such as window elevators.
Here's the most exciting gif in the world showcasing moving platforms! So exciting. Your head will explode.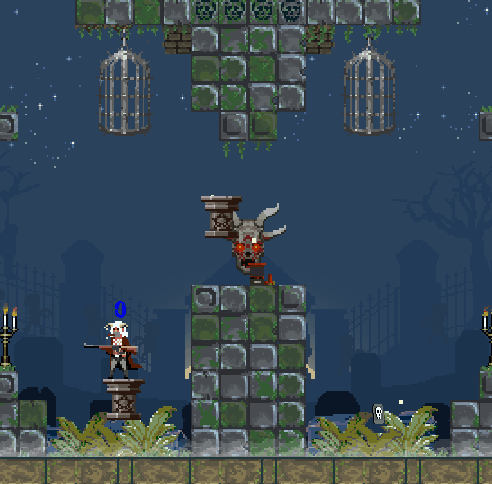 I'm using a stand-in sprite as well for the moving platform. This is what the window elevators will look like.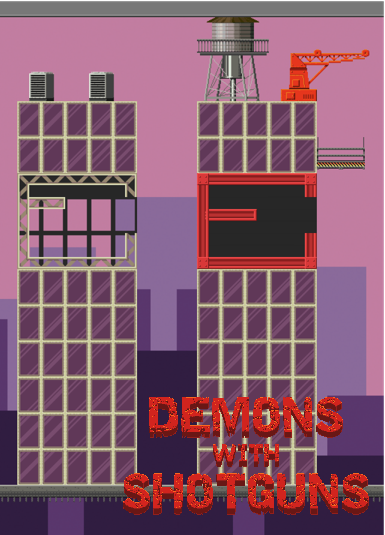 It was actually a lot easier to implement than I anticipated. I thought I'd have to deal with weird collision edge cases, but for the most part, it was painless.
Here's another peak at what the background for the Metro arenas is going to look like.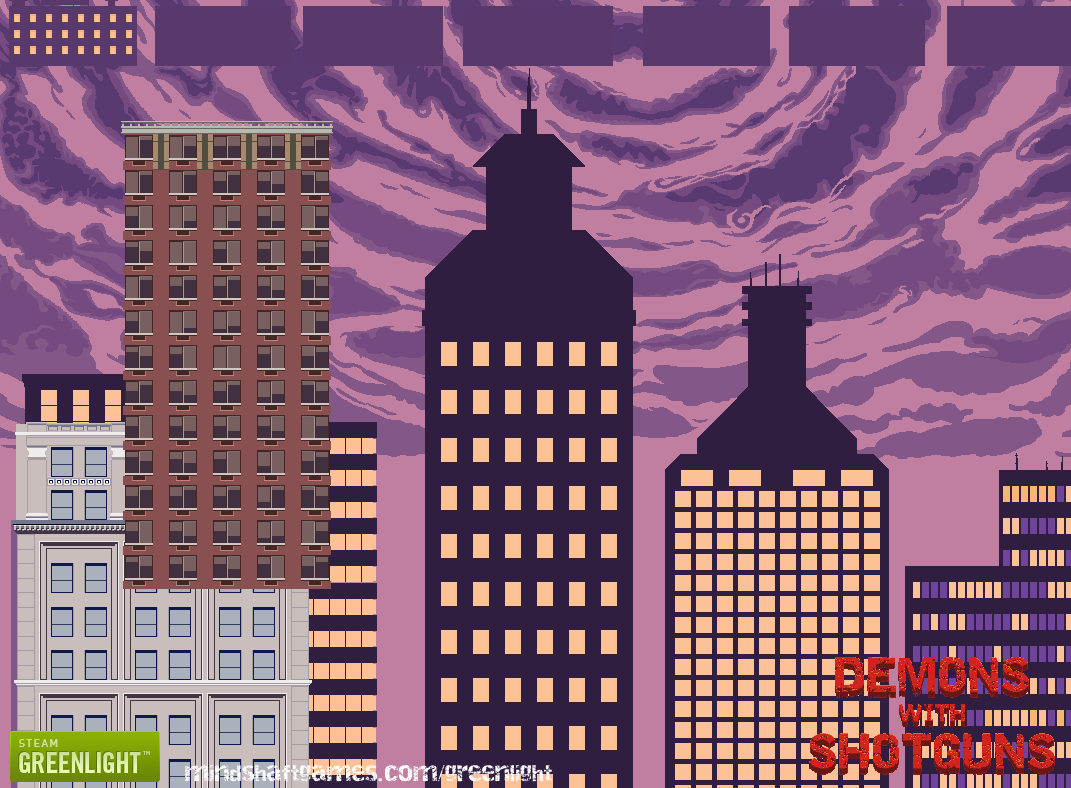 Demons with Shotguns will be invading PAX East!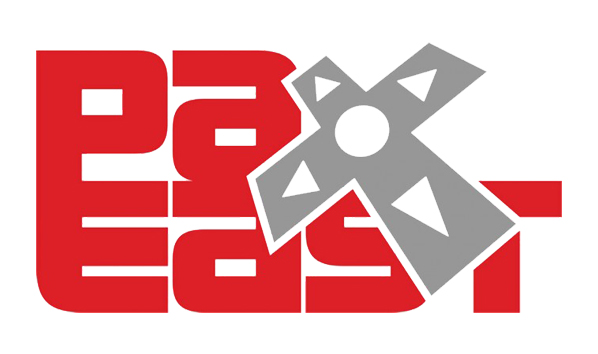 Find us at booth 11168 and come check out the game! We'll be showcasing both Deathmatch and Capture the Soul game modes across 2 Cemetery and 2 Hell arenas. We hope to have a Metro arena finished for the expo as well.
Getting ready for PAX East, we've also been putting a spit shine on the game, making some last minute improvements.
We added a new explosion animation.
We also added small blood splatter particles upon bullet grazing. It's a very subtle effect, but adds nice feedback on when players are hit.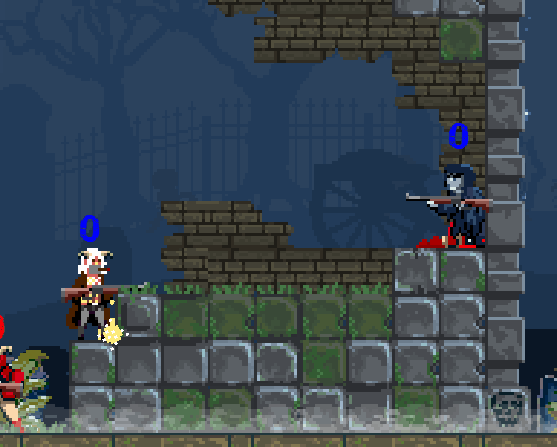 We hope to see you at PAX East!