The sometimes disturbing and grotesque and sometimes uplifting and heart-warming official soundtrack to the surreal adventure game about alcoholism and murder Snakes of Avalon is finally available.
Created by Thomas Regin (Blackwell Convergence, Emerald City Confidential)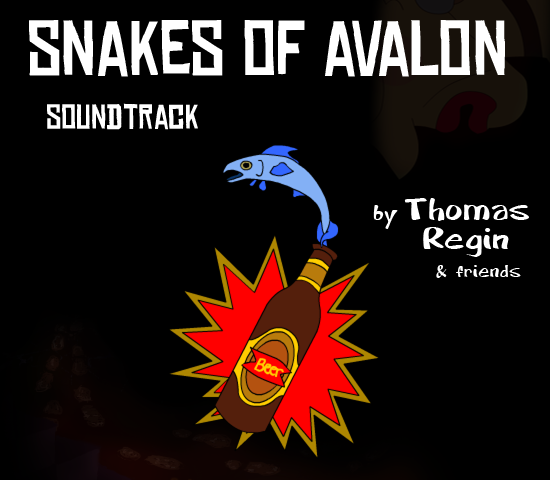 Pick the version you prefer:
Includes such contemporary hits as Blood Blood Blood, Evil Fishes, Life Flashes by Before The Alcoholics Eye and The Salty Aftertaste of Revenge. As well as the most controversial song of them all – Girls Are Bitches by Ashley Johnston.