Monotonous is probably my favourite word to look at, mo-no-to-no-us, an attractive word yet such a
boring sounding one when actually spoken out loud. It's an easy trap to fall into, pretty but ultimately tedious when you use it.....
Still!!! no worries about that here at Smith and Winston where the word of the day is 'hyperbole'!!!! Oh Yeah!!!!!
Gorgeous and exciting with all the thrust of a 747, and the understanding of Freud without the fixations. We will banish the mundane and crush the boring with the twin fists of fun and fury! So Behold the majesty as we reach peak post, this is the highest point, this is where we plant the flag! high amongst the jagged peaks, upon the mountain of excellence!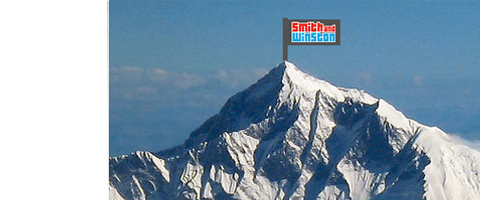 And so the only way is down.....but before we begin a brief prelude with some of the concept art done for our main character designs
Now as we start our decent, we barrel over a cliff and plummet down hard upon our next part of this update, our new in-game player buggy. Still at an early stage but you should get the idea from this first video.
Now falling so fast our vision blurs which is a good time to mention depth of field, yep its in there in all its glory with fun controlling variables such as focus, bias and clamp. The result can be seen in the picture below and is probably worth a lot more than the last twenty words I've just written.
In the final version this will be an option you can turn off depending on your preference. Similar to ambient occlusion which we'll be adding in next.
Slowing now as we bounce down the scree slopes we have the final part of this news article and that is soft body dynamics, we cant tell you what its for exactly but here's a clip of our character throwing grenades at a big blobby thing.
Further progress over the last couple of weeks include a comprehensive reworking of the collision mesh code. Hard to show this but Dazza the programmer reckons it takes about 10% of the time that it used to, which has translated into quite a frame rate jump in-game. We're also looking at ways to embrace more verticality in the game both from a game-play and visual aspects, more on that soon.
And as we come to rest in the valley that's pretty much it for this update, till next time.