Hello everyone,
in the first ModDB update, I'd like to show some new stuff I have been working on since I made profile. I currently work on the last area of the whole mod, the missile complex, but I can't tell how long I'll need for it.
---
Here are some screens of the more advanced parts:
---
Here is a screen of a U.S. special forces squad which will provide help to assault the complex: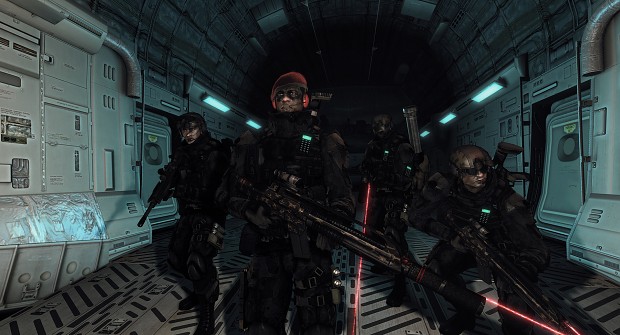 ---
As usual, most things are still WIP. All non-crysis-assets you can see here are almost completely made by myself (except the special forces M110, that is mady by Olli). Of course, you can find the pictures in the images tab, too.
Allthough it's just a small update, I'd be very happy about any comments & criticism (as always). Hope you like it! :)
maniac2109