Skyline Game Engine is now on Steam Greenlight and we need the communities help in order to get skyline greenlit.

Please click the image below: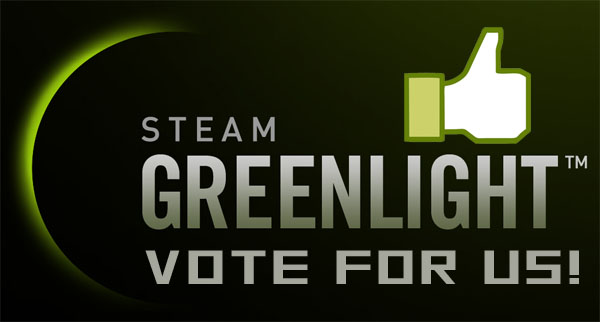 or use this link: Vote for Skyline Game Engine on Steam Greenlight
We have developed skyline for 6+ years now and it is starting to produce some truly great results, especially with the new Gen2 renderer which has been upgraded to use OpenGL and DX11.
There are still many tasks left to do in order to complete the engine but we are at a point where we are ready to start promotion and getting onto the Steam PC Distribution platform.
Check out some of the new Product videos:
Gen2 has many improved features over Gen1 which many of you may have seen before, these are:
Up to 16x performance
High Quality Lighting
Better shadows using PSSM and up to 6 shadow casting lights.
PBR - Physically Based Rendering
Modern PostFX including HDR with built in Glow and HBAO
New Game Object system which allows levels and games to be created very quickly in a few clicks
Visual GUI Editor instead of having to script the GUI in HTML, CSS
Many built in mechanics such as weapon pickups, Doors that can be locked and opened with keys or access panels, get in and out of vehicles, and many more, some are still to be made.
New Asset packs such as Trees and Rocks
Enhanced Visual Module Editing
Dynamic Properties that allow a single script to be shared but used across many entities with different properties to alter what the script can do.
Fast TOD(Time Of Day) system
and many many more features
Recent Changes
Recently, the terrain has just been upgraded for Gen2, so check out some screenshots.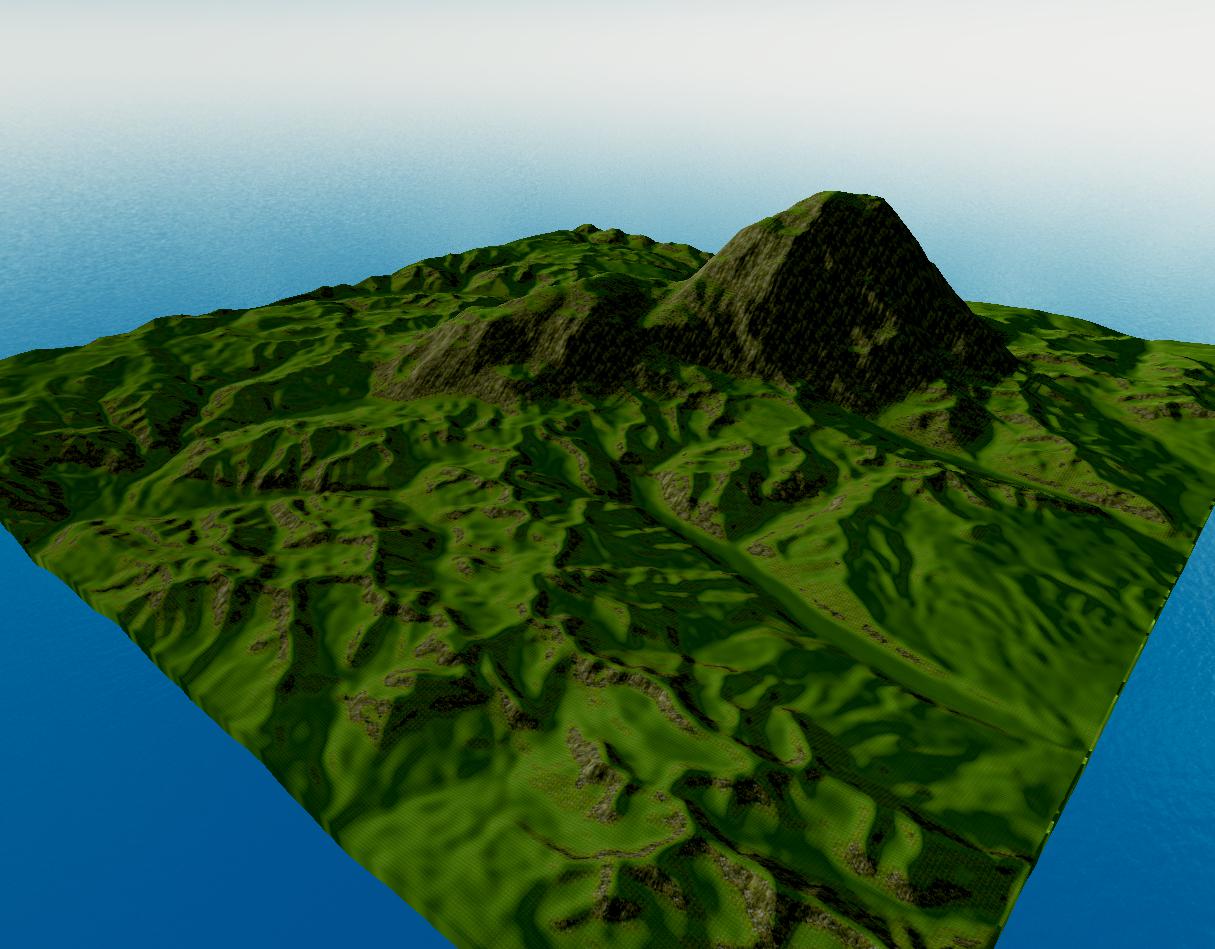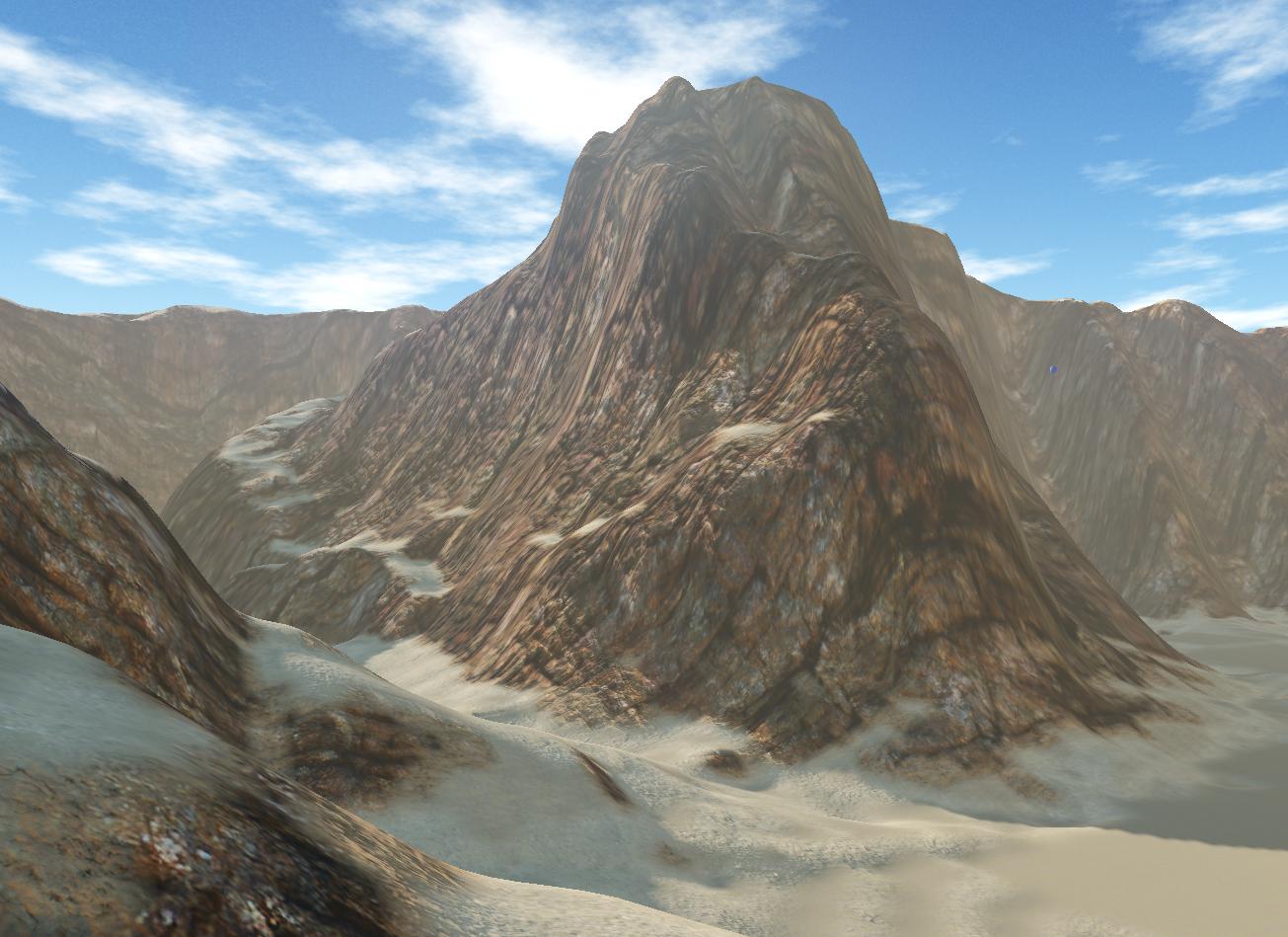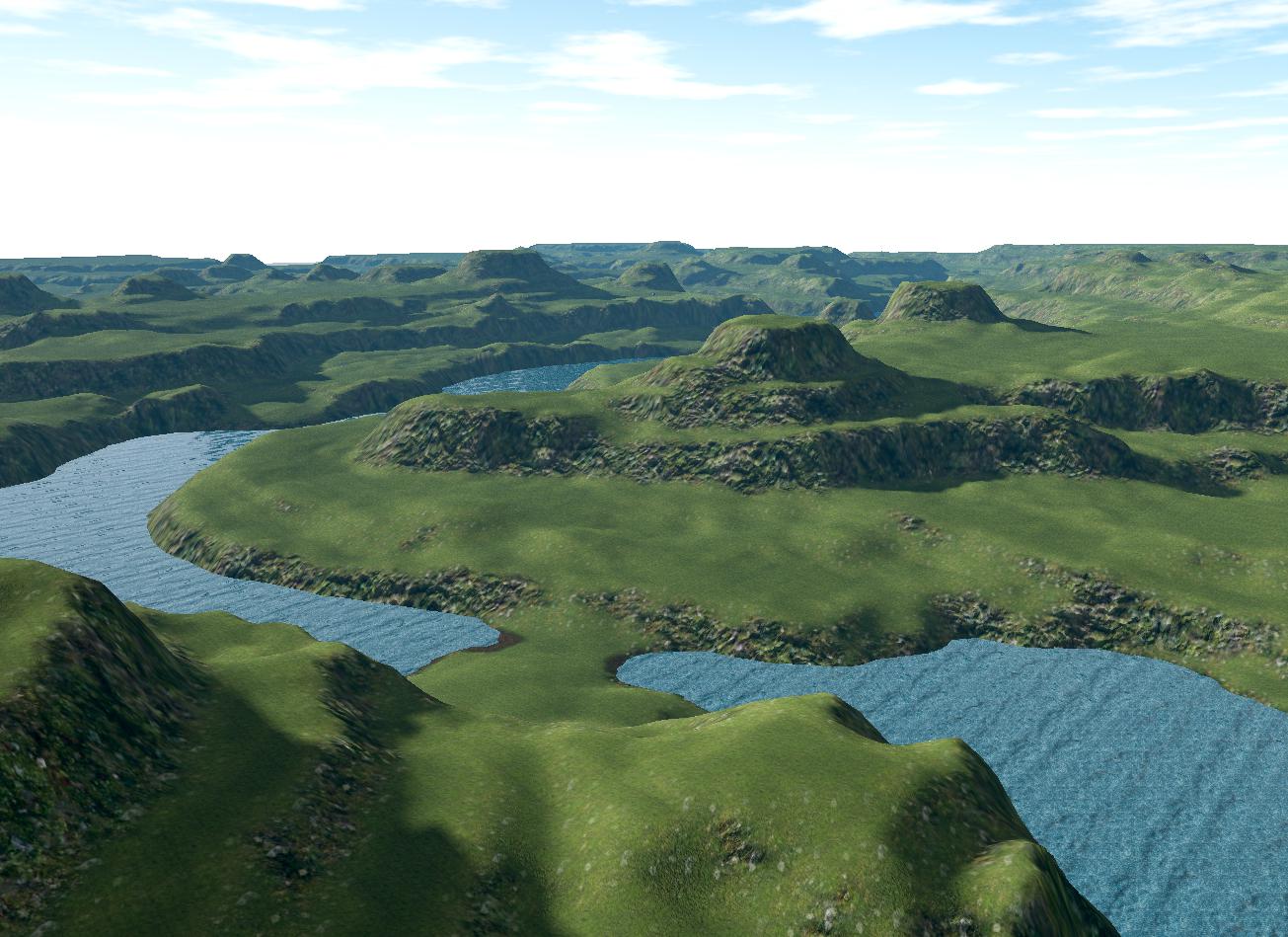 What else has been made:
And too top it all off, here are a few more development screenshots that have been taken during the process of creating Gen2: