After a little break to reclaim my sanity, I've continued work on gameplay, missions, menu systems, and modeling. Here's a brief explanation of these areas and how it will affect Skyfire.
Menu System
The menu system has been revamped to use the new Unity 4.6 UI elements, which has taken quite a bit of extra code off my plate. Everything is working as expected, but it needs to be streamlined a bit more and it seems a bit clunky.
Missions
I've been planning out the demo mission progression. As I've stated before, there will be three missions in the initial release. I should be starting in on the actual design this weekend if all goes well. It should give you a good feel for the greater campaign in the final release. I will also be releasing future mission campaigns once the game has been released, to continue the storyline.
New Ships
I've nearly completed two ships for the Meridian faction. Here are some shots for your viewing pleasure:
Meridian Fighter Starhawk Class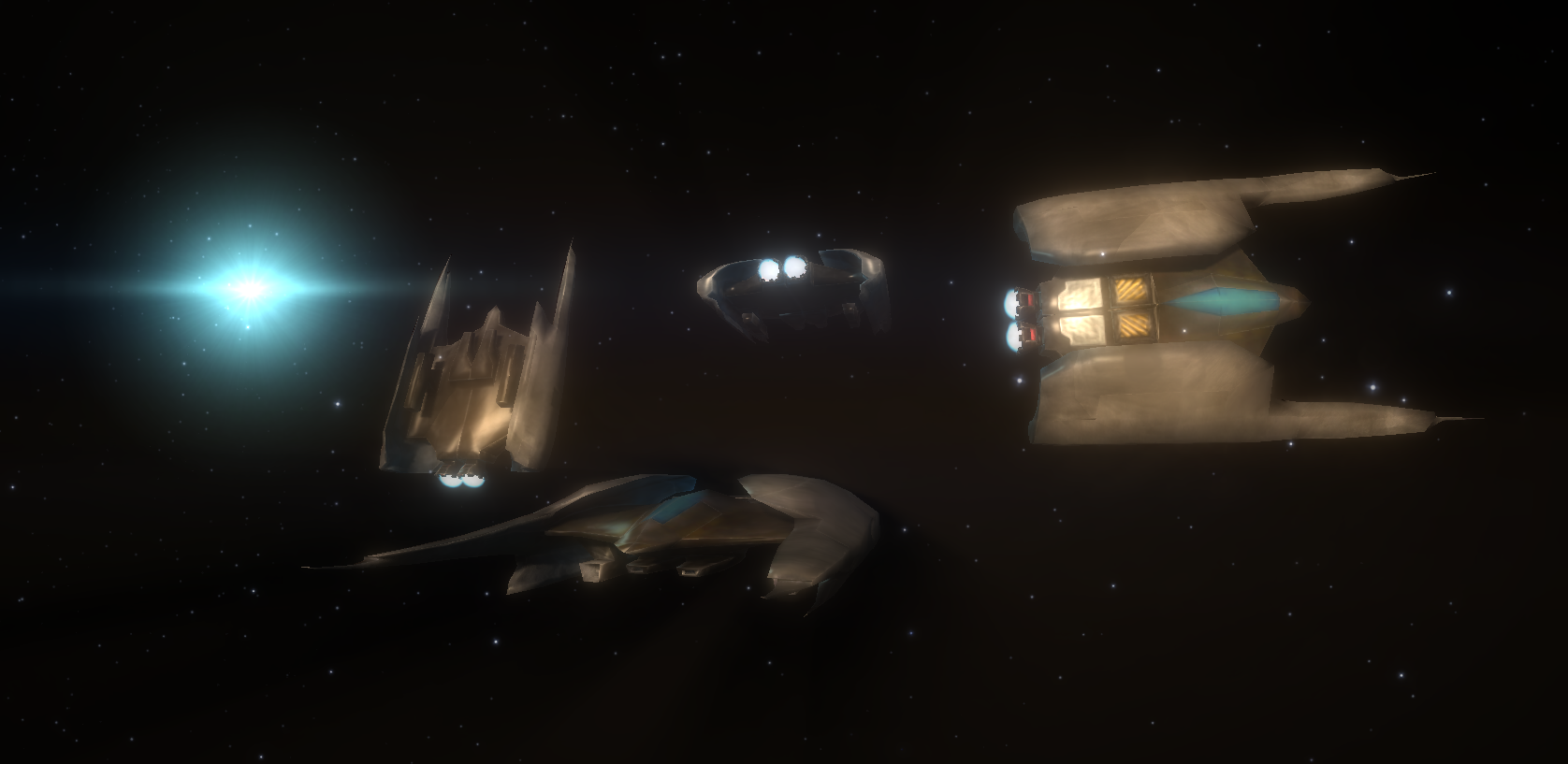 The Meridian fighter is the grunt for the Meridian Interstellar Navy. It is used in various mission types, and is usually the first line of defense ( or offense ). Armed with twin particle accelerators, two burst energy launchers, T1 Shields, one device service pod, and a powerful twin-fission engine, this fighter is something to be reckoned with in great numbers. It's also small enough to be a great choice for covert missions.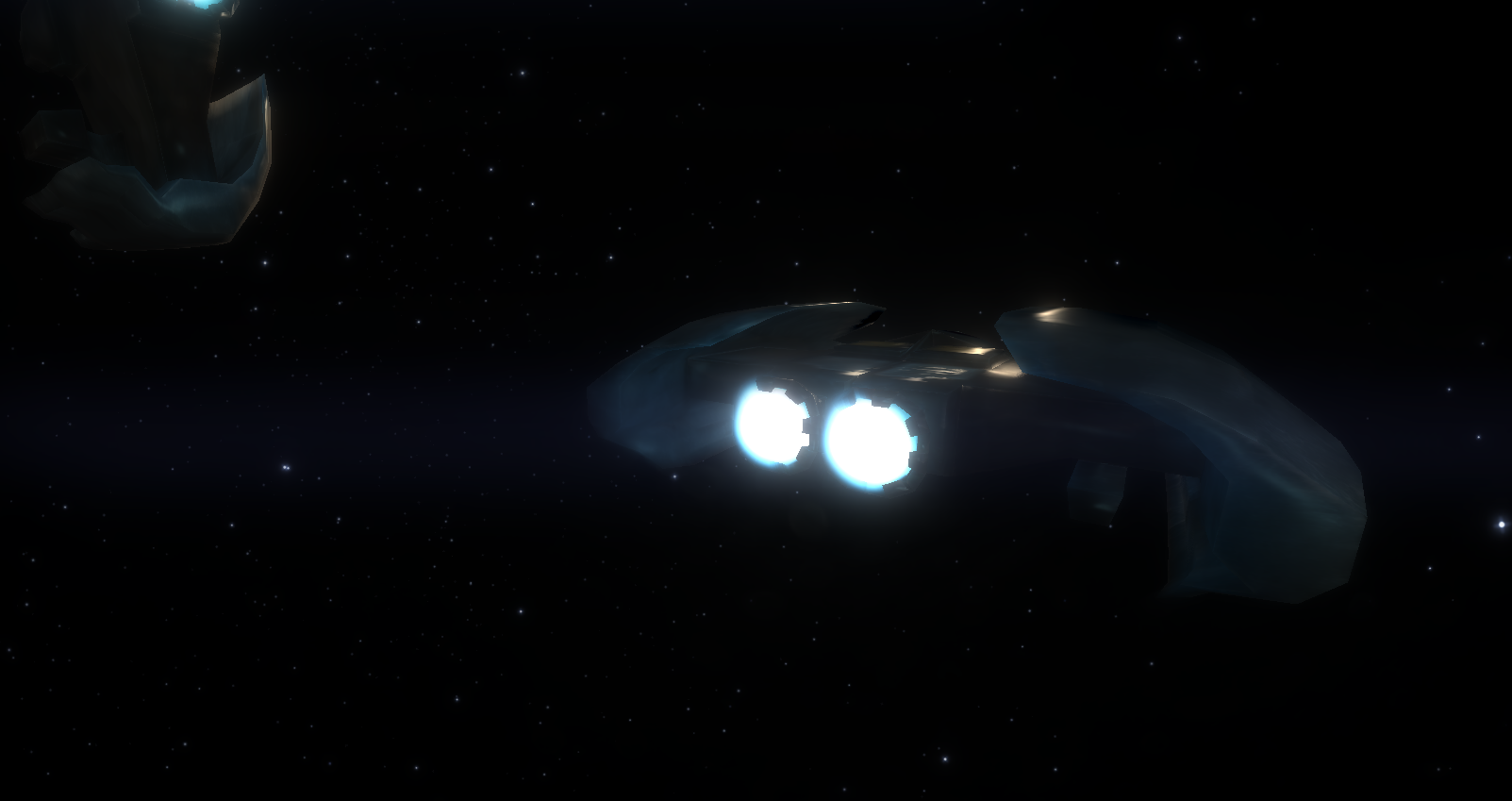 Meridian Frigate Hunter Class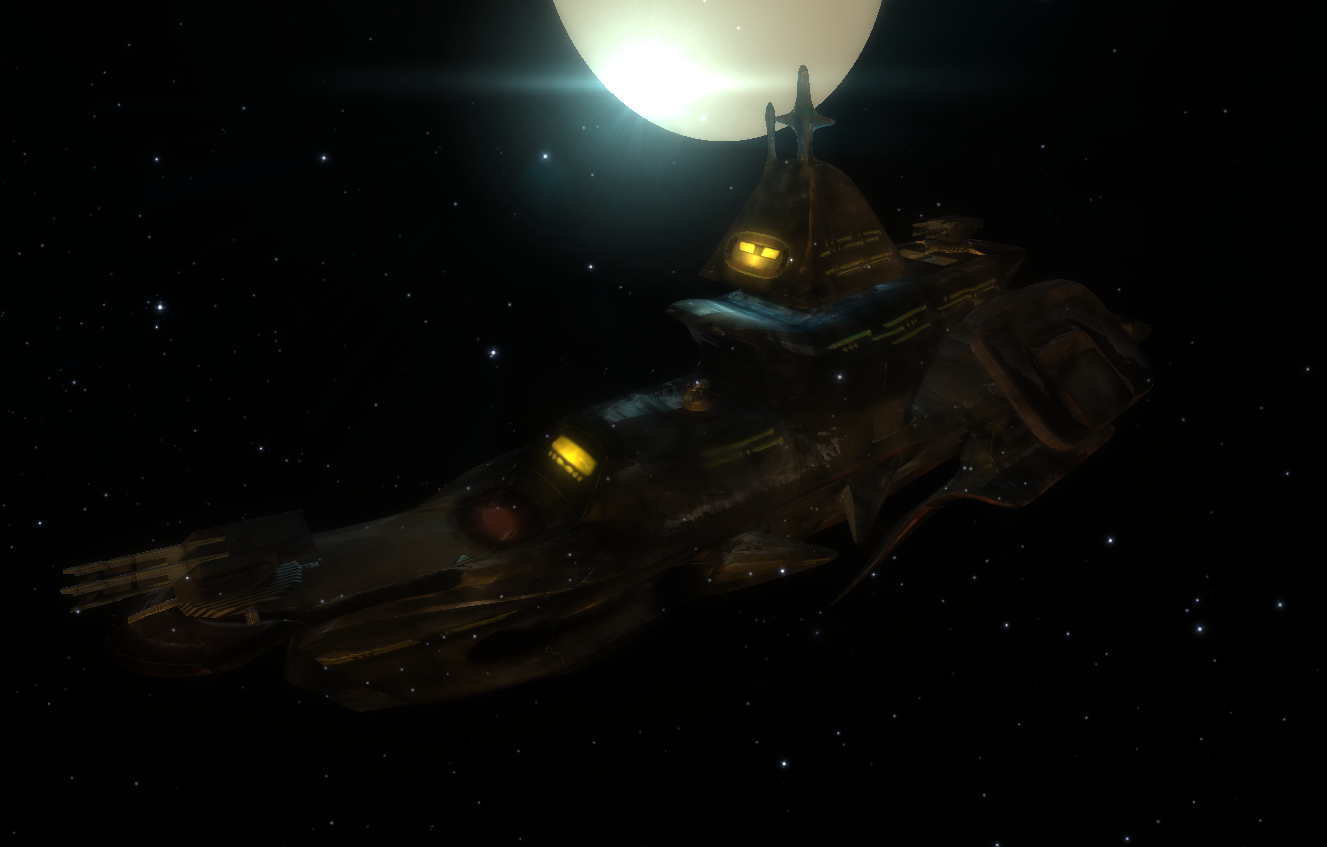 The Hunter class is a rather nasty frigate, capable of "running silent" until it's too late for you to notice. Comparable to a submarine, the Hunter is equipped with two heavy laser batteries, one seeker turret ( energy missile system ), and a heavy particle torpedo launcher. It is a warp capable ship. The Hunter is commonly seen in battle, due to it's effective nature; however it is an easy target if overwhelmed.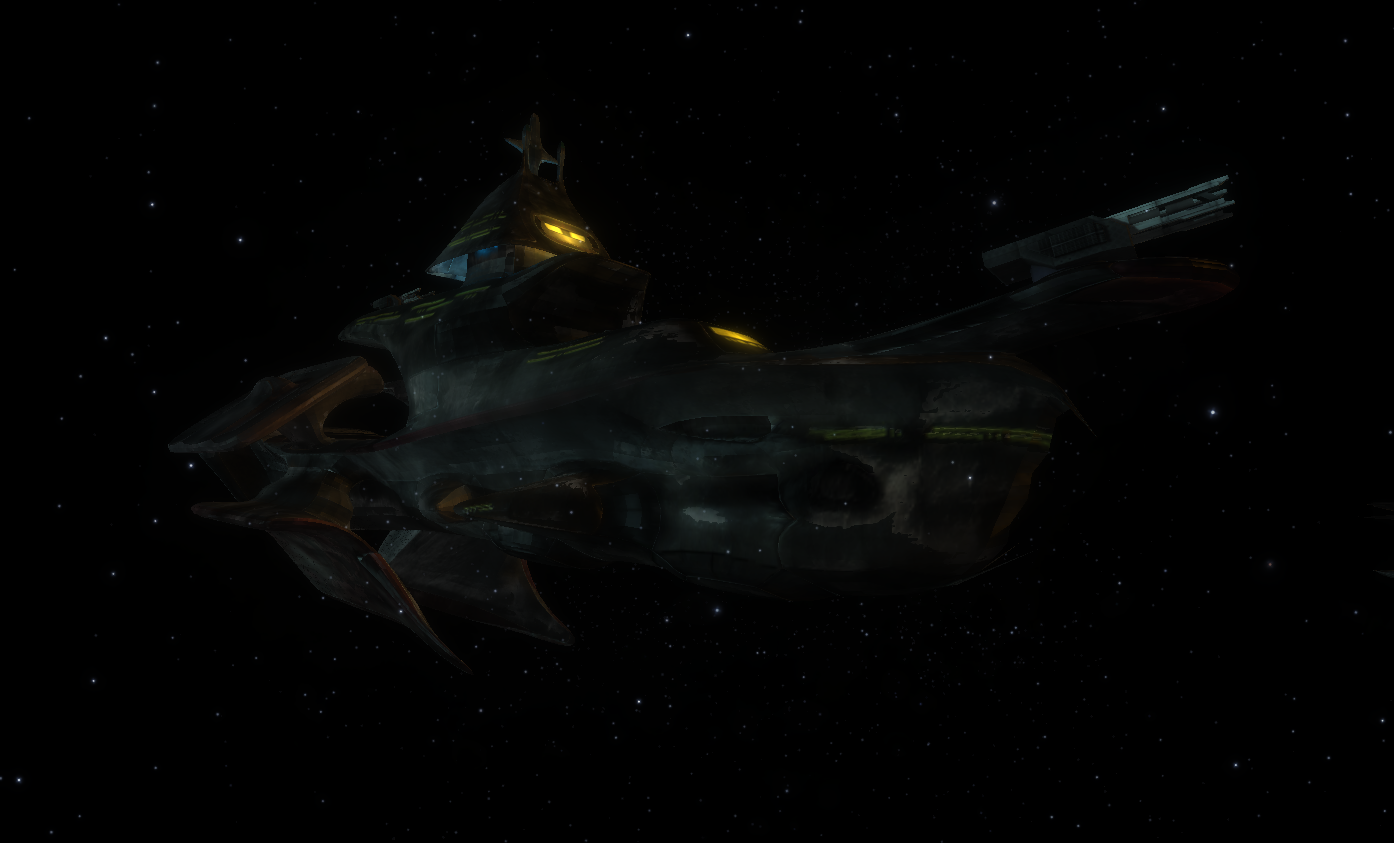 In Conclusion
We're back in business, and I'm ready to finish up Skyfire. I was hoping for a release late this month, but it seems that we will be pushing that back a bit due to my absence. Thank you all for sticking in there with me, as developing something of this magnitude is very time consuming.
Be sure to vote and share this game with your friends! Thanks for your continued support!