Recreating Oblivion is no easy feat to begin with. But how about recreating Oblivion as it could have been?
Over the years after Oblivions release a lot of old concept art and information has been leaked which showed that certain weapons, armors, cities, creatures, factions and locations could have been much more unique.
The Skyblivion team has some very talented landscapers and concept artists who were willing to put in some extra work to realize some of Oblivions original visions in the hope of providing our fans with a more unique, interesting and beautiful rendition of Cyrodiil while also trying to minimize our work load as this is pretty big as it is.
So what exactly can you expect to see changed in Skyblivion? I was going to once again write an extensive report but pictures speak louder than words so lets save everyone some time shall we?

Shrine Of Nocturnal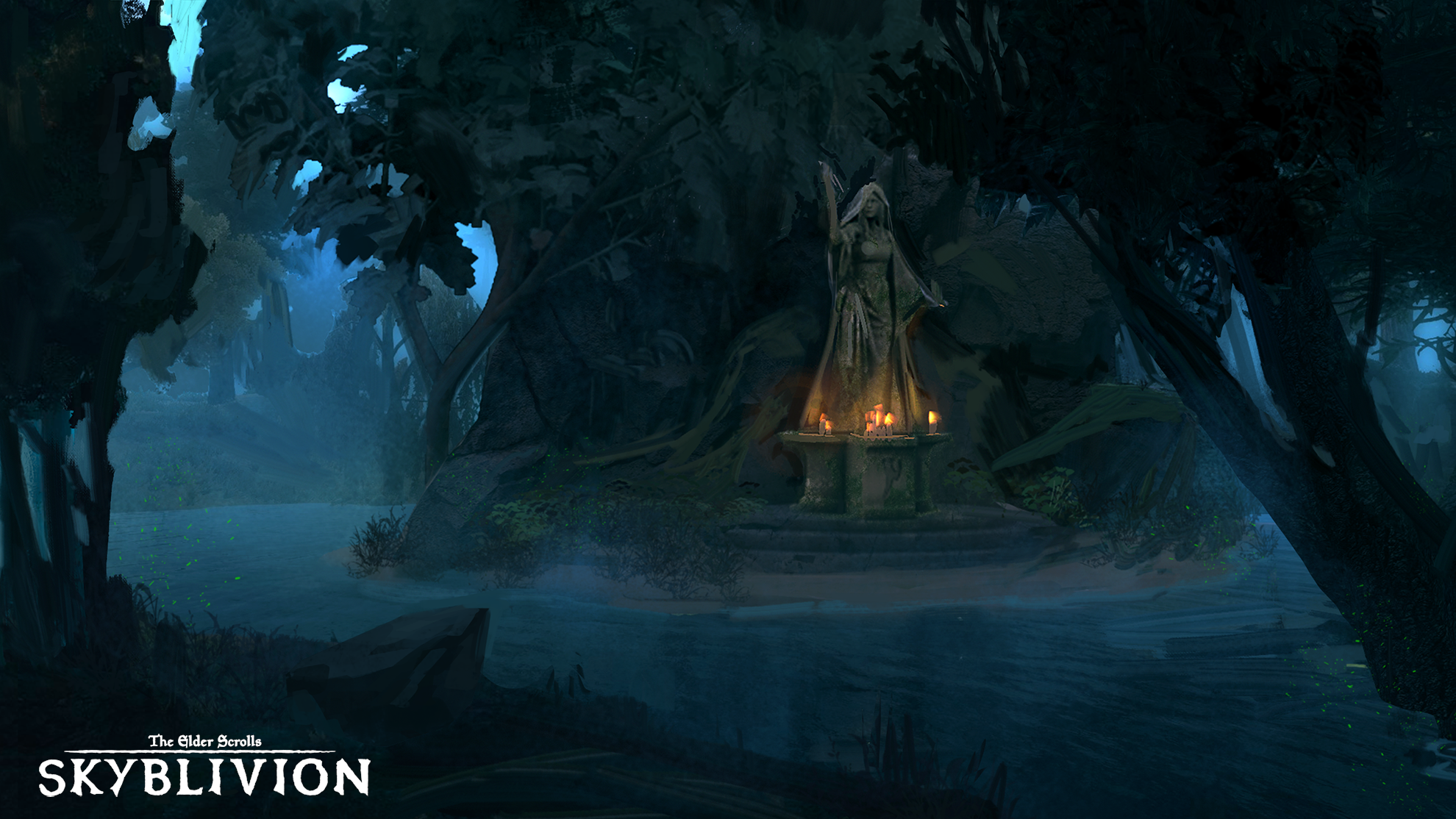 Old Shrine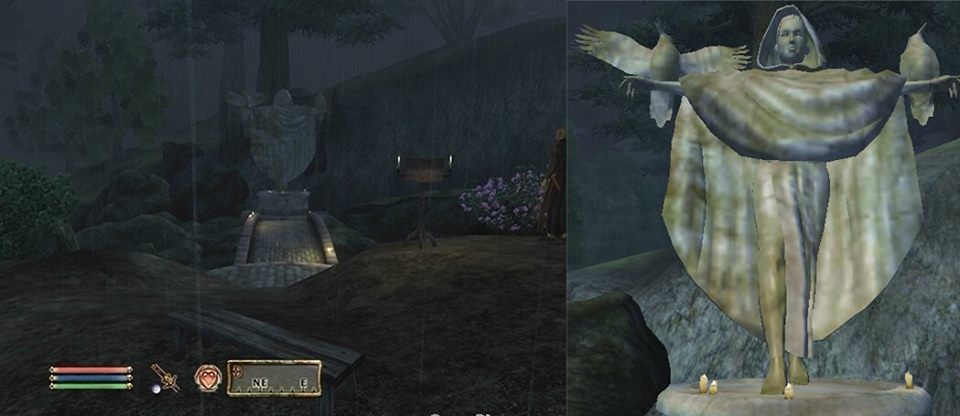 Yeah so you can probably tell why we really try to make these shrines more unique.

Anvil Redesigned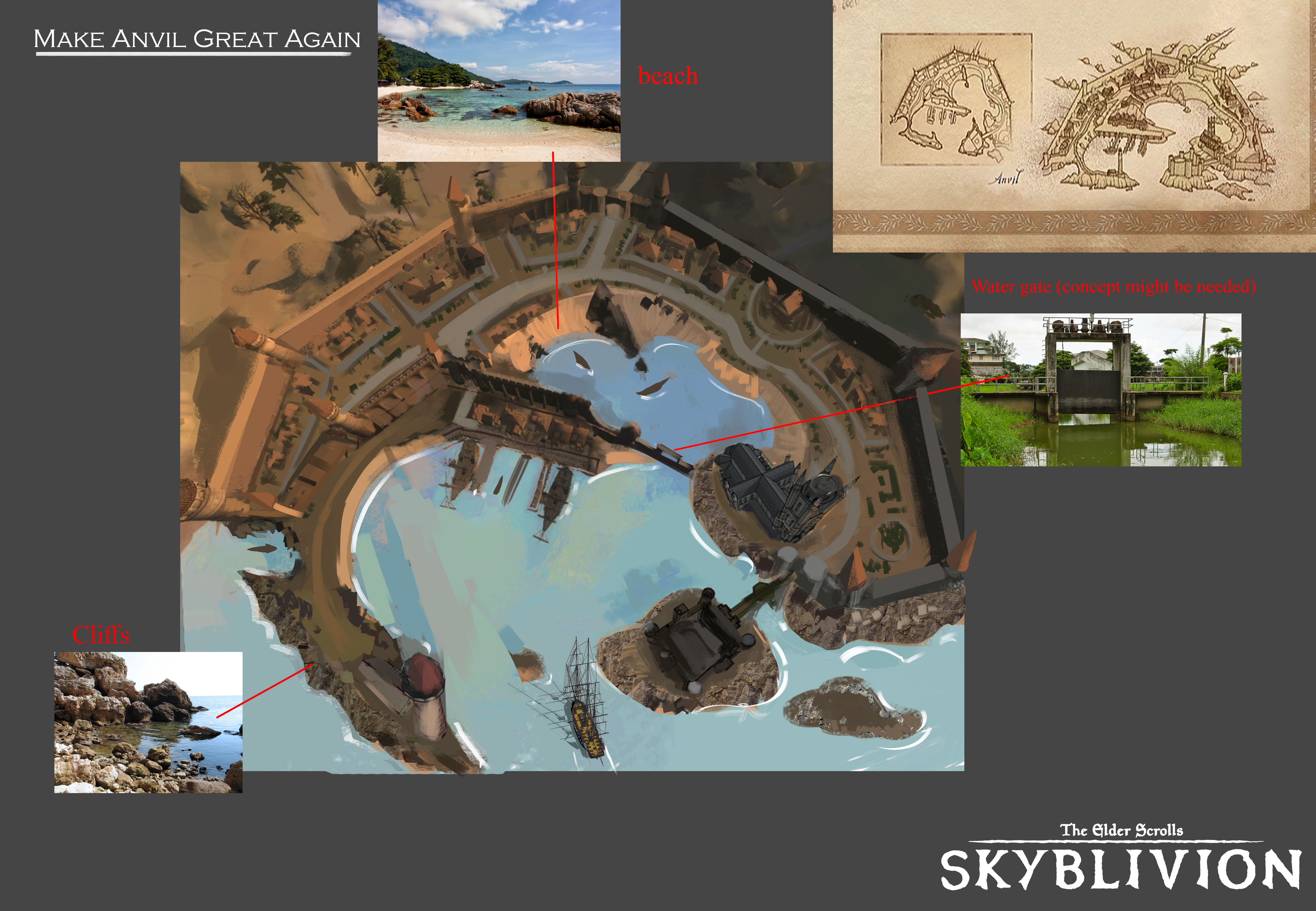 For starters anvil was supposed to be a very cool and obvious harbor themed city with walls located on sandstone cliffs and the big port which would harbor all the trade ships. On the top right is the original concept for Oblivion and in the middle is our vision.
Gold Coast Beaches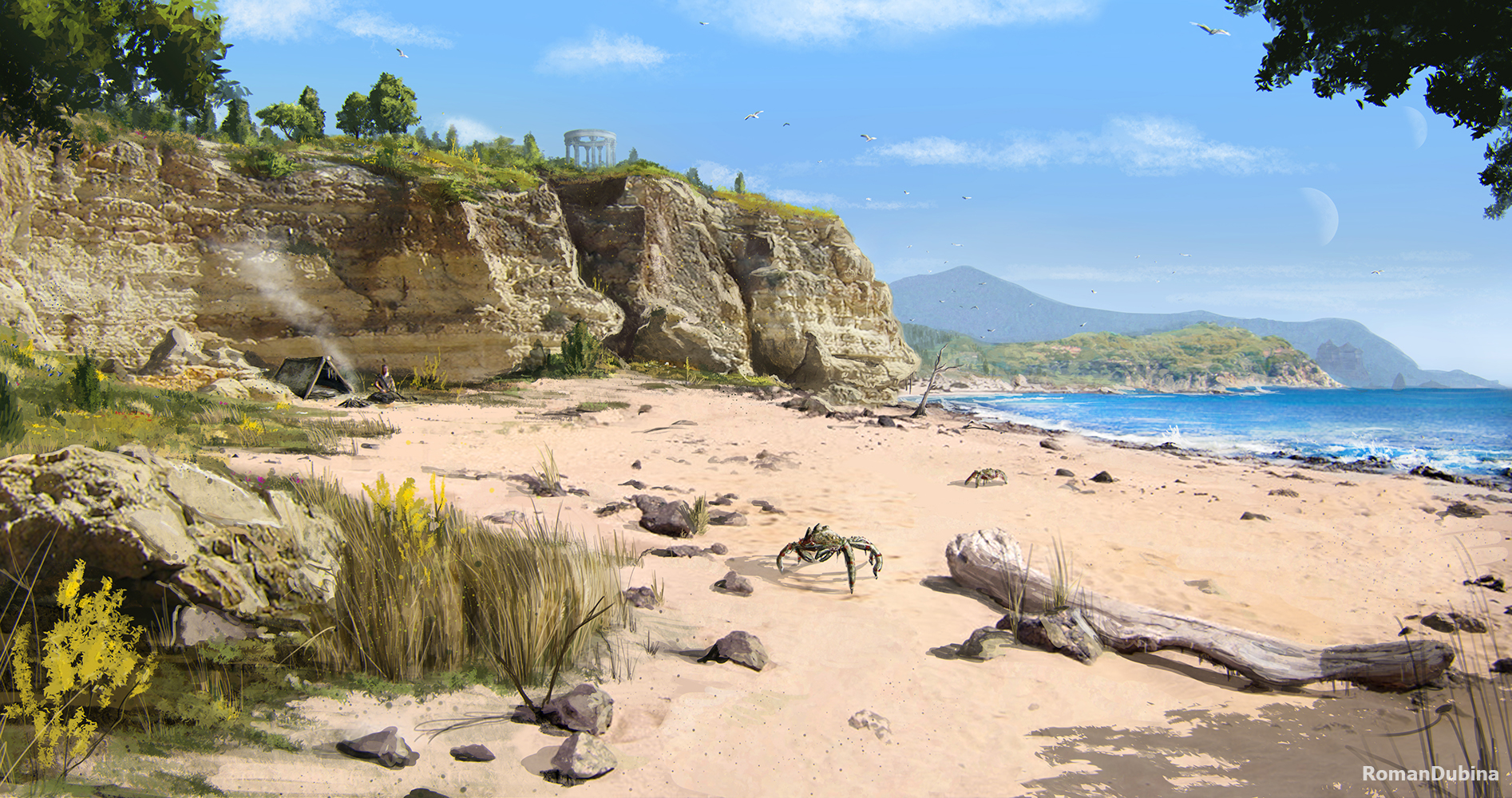 The beaches of the Gold Coast are another great example of an area that we are trying to make more unique. Near the border with Hammerfell we will have sandstone cliffs protecting the land from the sea. Behind this instead of Oblivions endless hills the landscape will be much more calm and flat as one would expect near the sea.
Sutch Is Back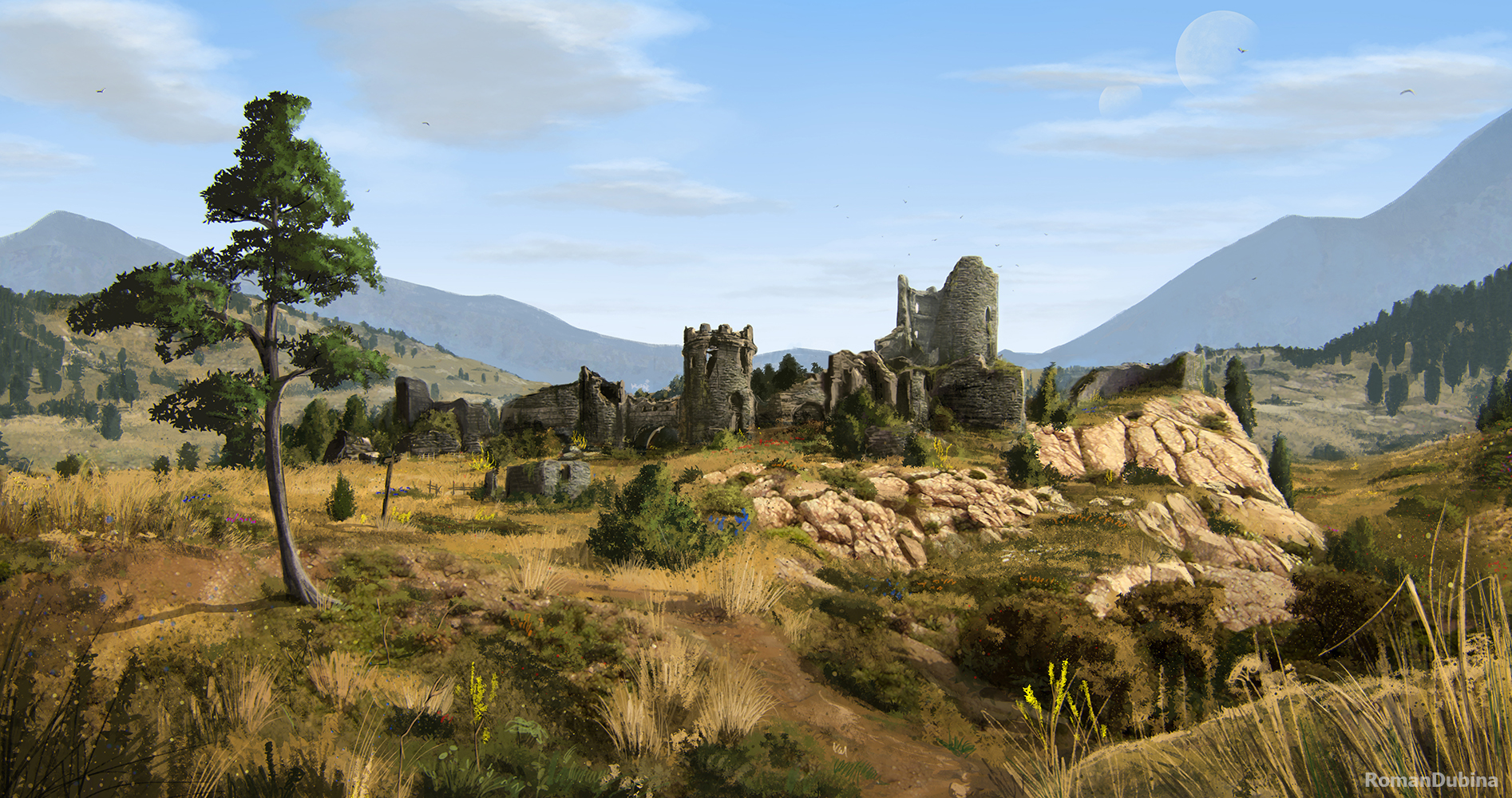 The city of Sutch was cut from Oblivion and re-written lore says that there once stood a great city but nothing remains but some ruins. Yet in Oblivion all you could find is a single tower.
The Swamp Of Blackwood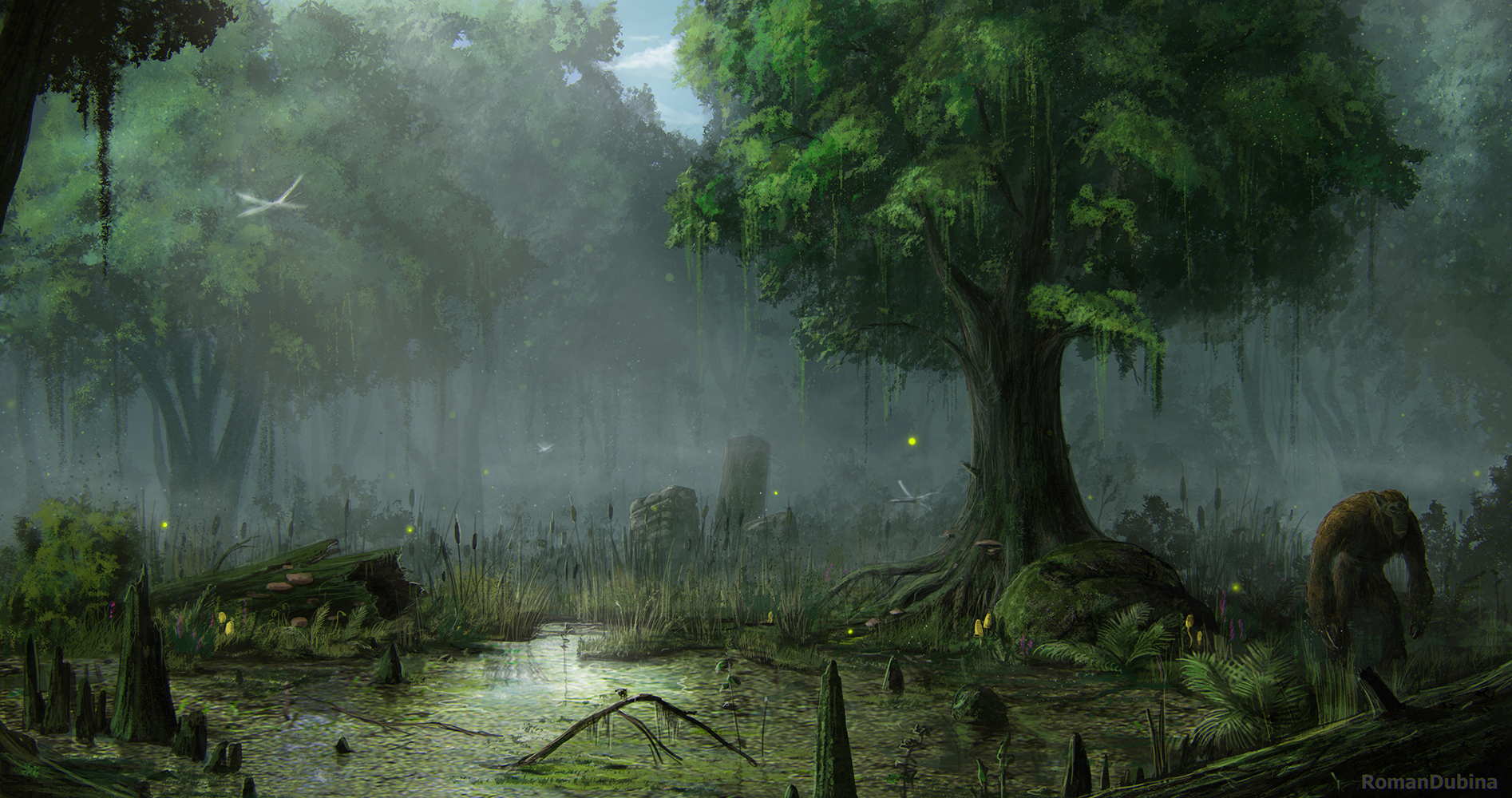 Blackwood is supposed to be a flat swamp/marsh area in Cyrodiil yet in Oblivion it seemed to have been an endless collection of steep hills. Our Blackwood will have a lot more character.
The Farms Of Cyrodiil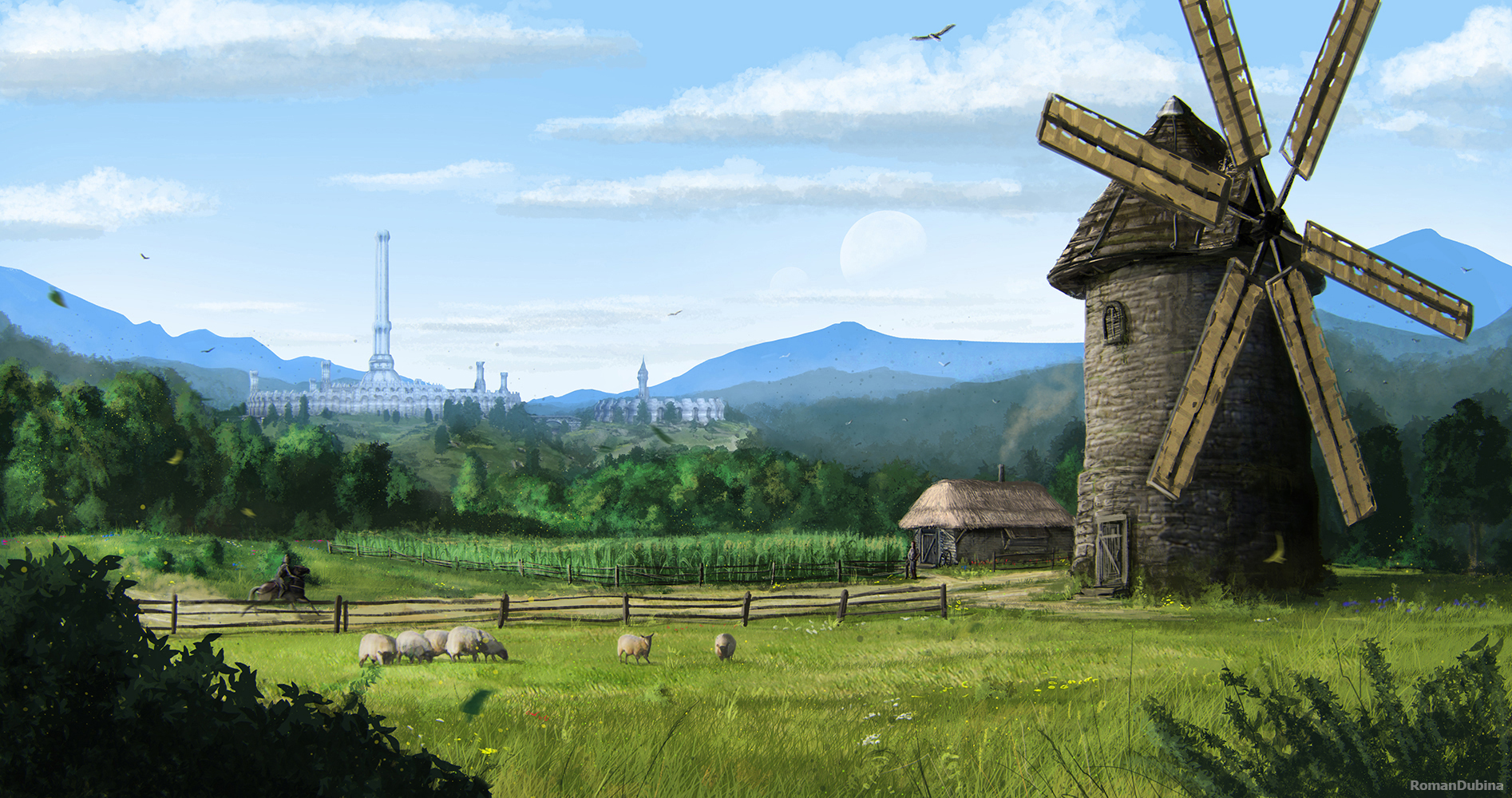 Oblivion originally had a lot of empty space near places like the Imperial City which are perfect locations for massive farms to feed the people inside the city. Yet there was nothing.
Not anymore!
Oblivion!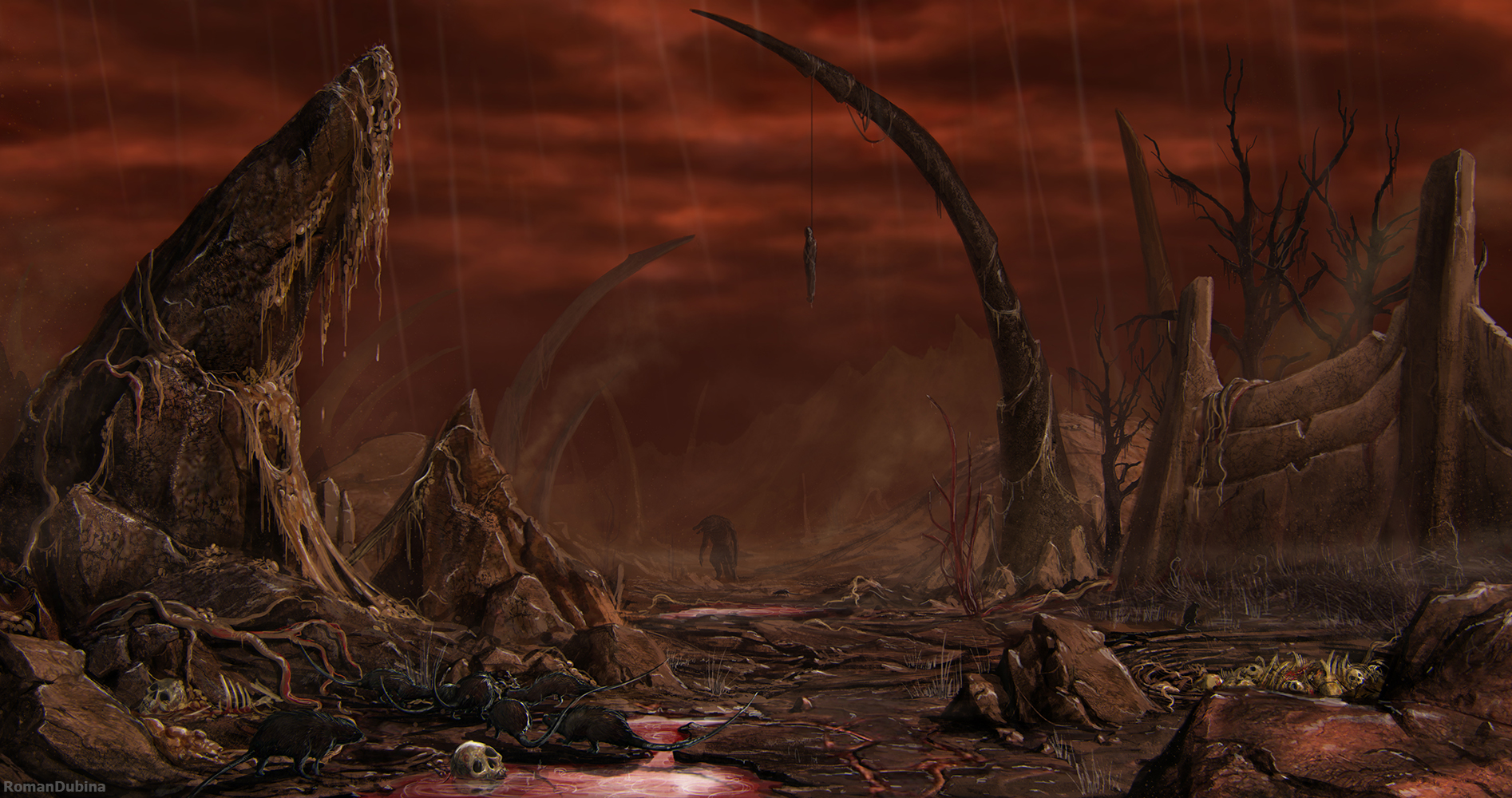 The realms of Oblivion have always been very unique and scary for new players but after you had been to one realm you more or less had seen them all. We will try to make the look more unique with some being nastier than others.
Thats it for todays update.
I hope you enjoyed a little sneak peak and we will soon show how some of these concept turned out in-game ;)
For more information and frequent updates I suggest you have a look at our social media link below:
And finally catch our development streams on Twitch