The moment is finally here: today "The Time of the Two Suns" begins in Skara, and we can't wait to hear your feedback about this Open Alpha build and event (click here to download our Free-To-Play game build from our Steam Page)
This 72 hours event, called "Cataclysm" will define Skara Lore forever and will take place from today at 4:30pm CET (Central European Time) until monday 6th at 4:30pm CET . We arranged two ways for players to be part of this adventure:
First of all, you will be able to earn rewards by reaching the top positions of our rankings. The best ranked players on each culture will be forever registered in Skara Lore as Heroes, Generals and Chiefs of those cultures. Furthermore, the best global ranked player of each day during the event will have an in-game news written by our team and will be featured in our social medias.
Second, we will turn your best plays videos into Skara Stories to be incorporated in the Skara Universe. We will share them as video stories in our Social Media channels and in-game news.
After the event, we will keep adding pieces to Lore based on the result of the event battles.
Now, let's talk about current build, that has been in the making for several months now. We have been working really hard to polish the core features and to implement several things that our community asked for. Here they are!
Social features: Play with your friends
Please try the new social capabilities around Skara, including:
A friends list where you can see your current ones and invite new ones.

A party system to fill with your mates to fight matches.

A chat feature to talk with friends before, during and after matches.
Let us know how this new system works for you.
New Game Mode in the Lava Coliseum
Skara has redesigned the "Free-for-All" in the Lava Coliseum to become faster, more frenetic and more tactical. Now it is called "Last Team Standing".
The new game mode features 3v3 combat in 3 rounds. Players can only die once. The last team standing wins the round and the team that wins the most rounds wins the match.
This new game mode is brand new for our player base. Please provide us with lots of feedback!
The return of the Khärn
"Fear comes from the belly.
So Khärn cut the belly to let it out."
The Khärn return to Skara's battlefields with an improved look and new abilities. The most important changes are a new area attack that combine with other combo-chains and a new aggressive defense ability we call 'Push'. They say attack is the best defense…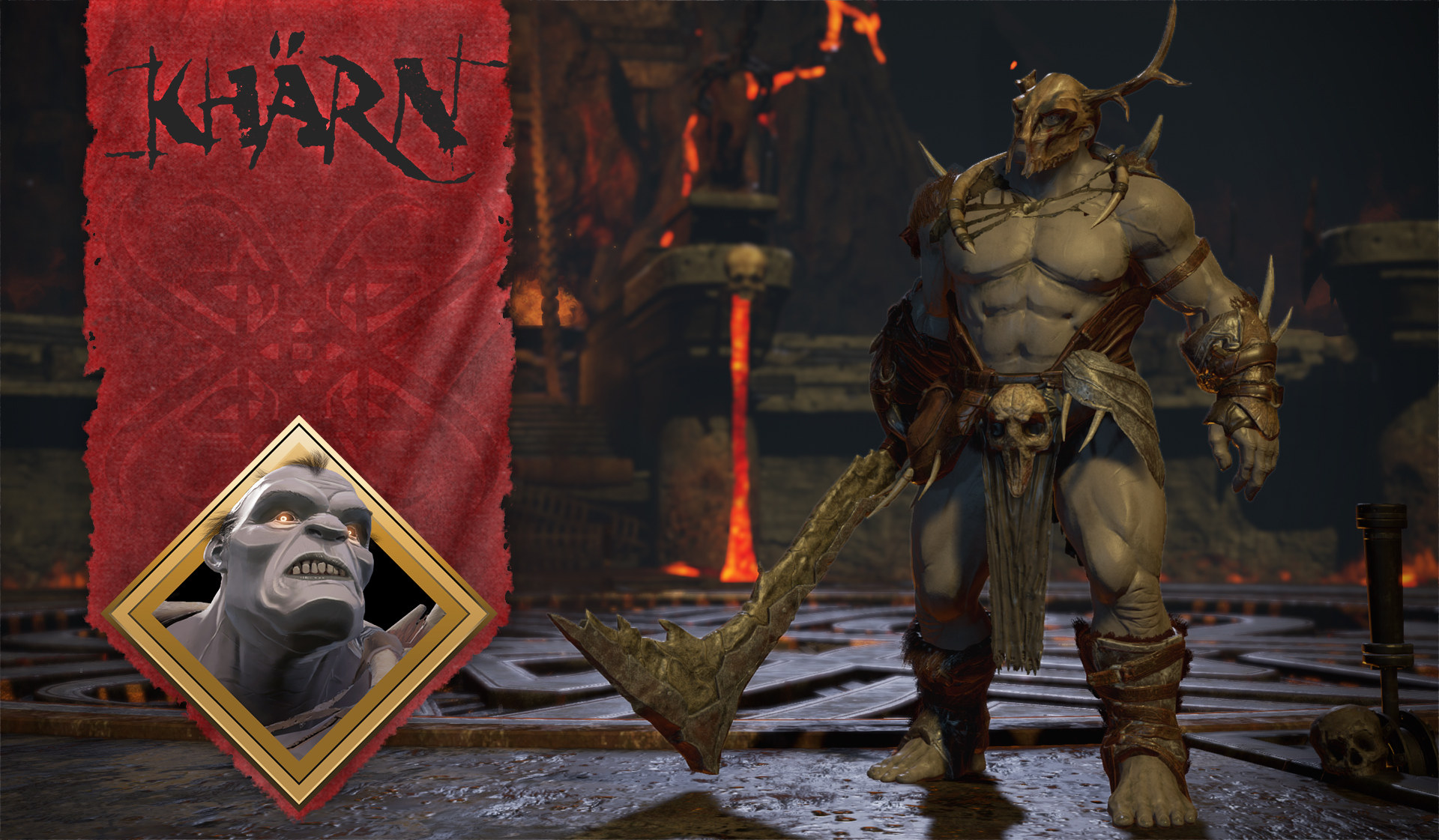 Changes to look out for in the Duel Arena
Fighting in Jaarvi has changed for the better to make duels more competitive.
Now there's a best of five rounds system that are common in other versus fighters, instead of a single round with three lives. No more defending what is left of your remaining life after finishing an enemy off, every round begins fresh!
New Match Flow and Matchmaking
The Create Match process has been streamlined.
You can now play solo or with friends. You can easily create a Party with your friends from the social menu.

Survivor selection is now done before the match. Team tactics now start at the beginning of the match as you can choose the survivor that best suits your team. Team formations are key to winning.

We've also complete redesigned how players enter, leave and earn rewards in a match.

Re-match has been added, so you no longer have to wait long periods of time before finding a match.
Accounts reset
This build comes with major changes in the way we manage the accounts and the characters (now called survivors as you may have read). One of the main points is the fact that in this version you will have access to all the survivors from the beginning. In order to achieve it we needed to reset all the accounts.
Your previously purchased cosmetic items won't be present in your account, but don't worry: we will give you back the Karats you spent with some extra ones for you to repurchase the cosmetic items that you previously had or to purchase some of the new ones available!
We apologize for the inconvenients.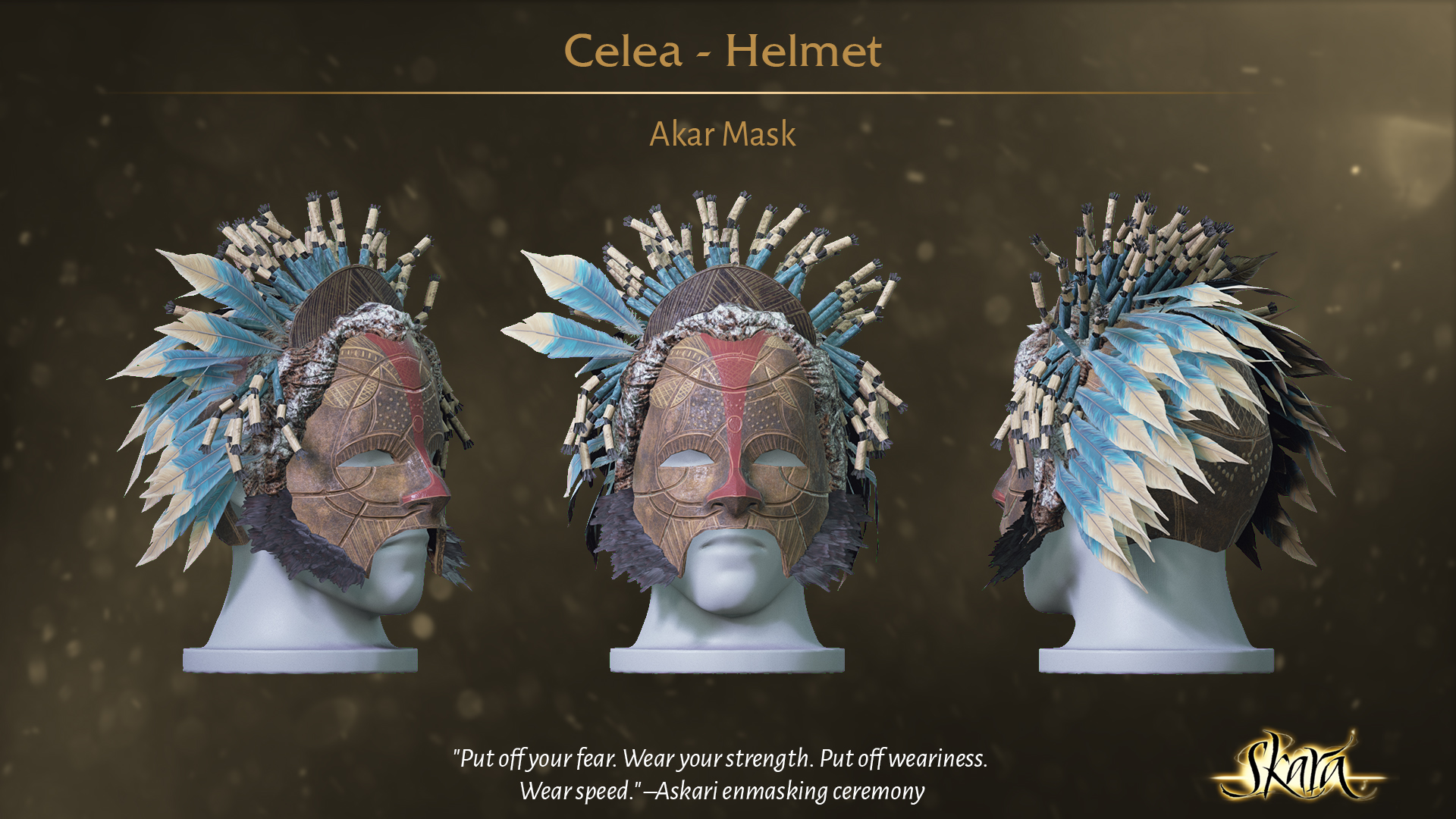 We rely a lot on your feedback and can guarantee we reply to all messages, so don't be shy and write to us on the Steam Forums, Social Media or the new Skara Forum on our website.