Some 13 years after the first release of the Network Addon Mod (NAM), the NAM Team is still hard at work on improving the transportation functionality of the classic city simulator, SimCity 4. One of the main features of the upcoming Version 36 release (yes, that's thirty-six--no decimal point) is the FLEX Turn Lane system, or FTL.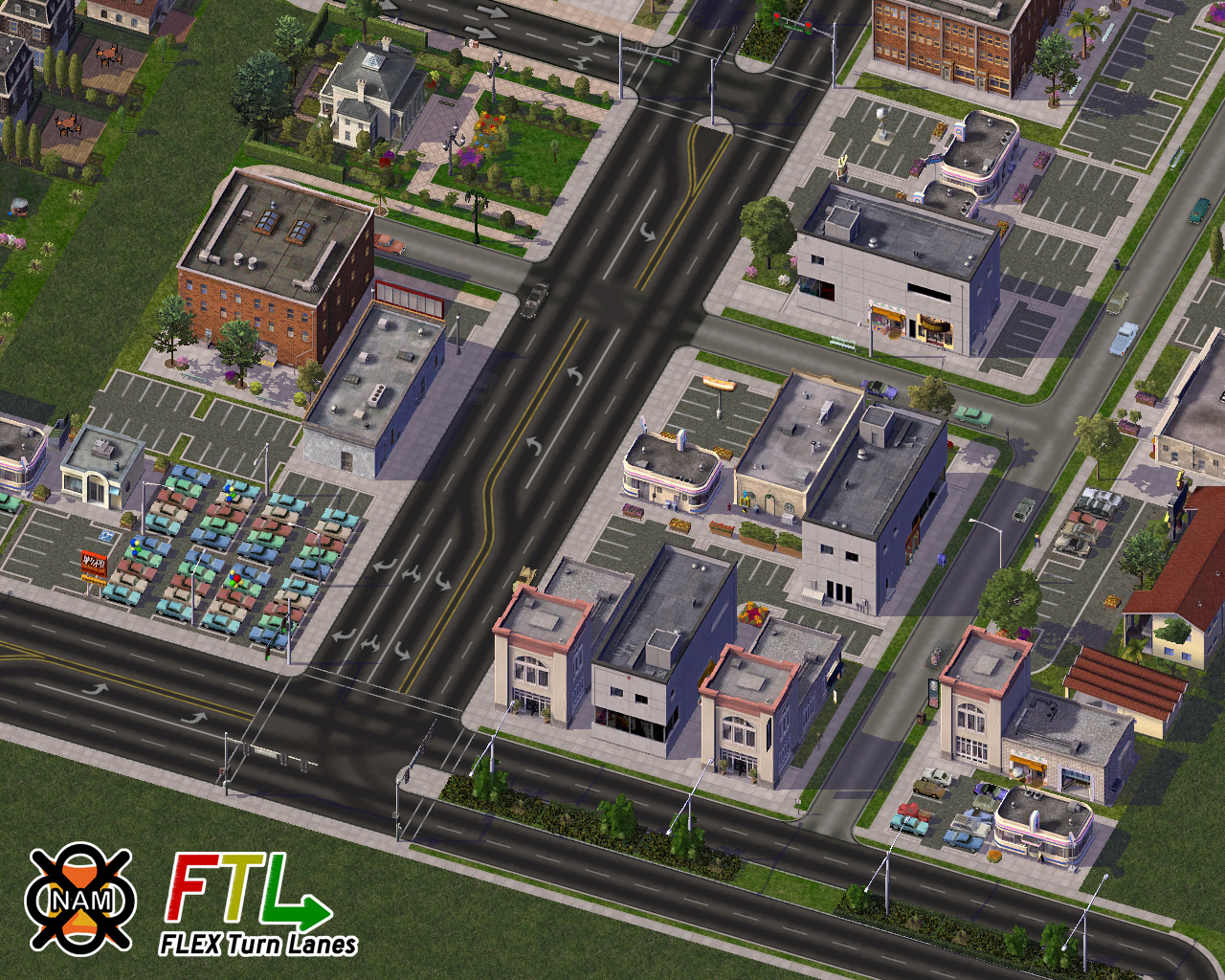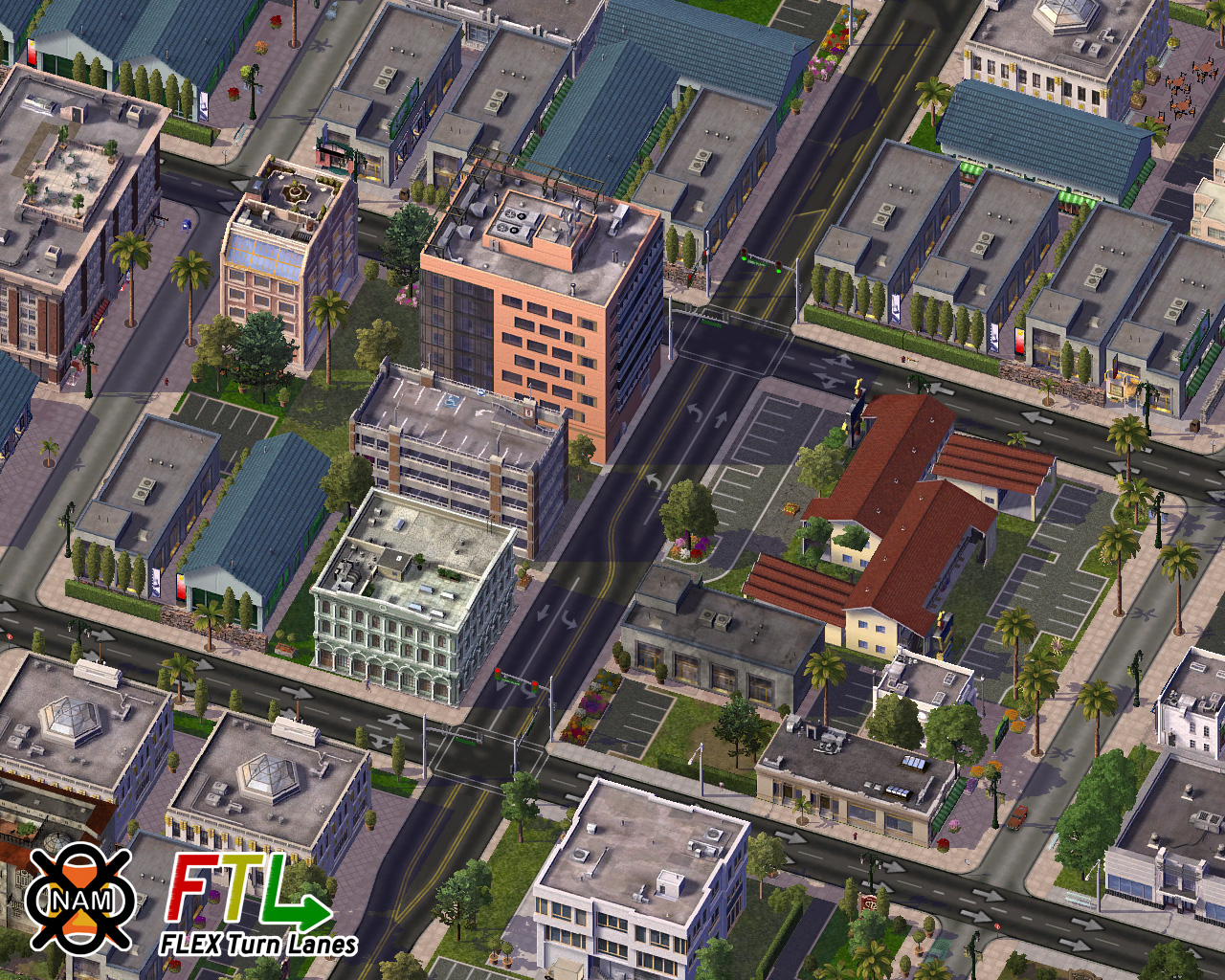 The FTL system is the next evolution in SC4 turn lanes, effectively acting as a replacement for the old Turn Lane Extension Pieces (TuLEPs), bringing with it new functionality and improved usability.
In order to showcase this new feature as we approach the release, and how it operates in-game, here is the first part of a trilogy of preview videos for this new feature.