The team have, as always, been working on the usual optimization and bug fixes - so remember, if you experience any bugs or glitches - file a report to Mantis; It's really helpful as it keeps everything in one place and allows both us and you guys to track them - and we work hard on solving them, while you check the progress. Thank you so much for everyone's support and patience!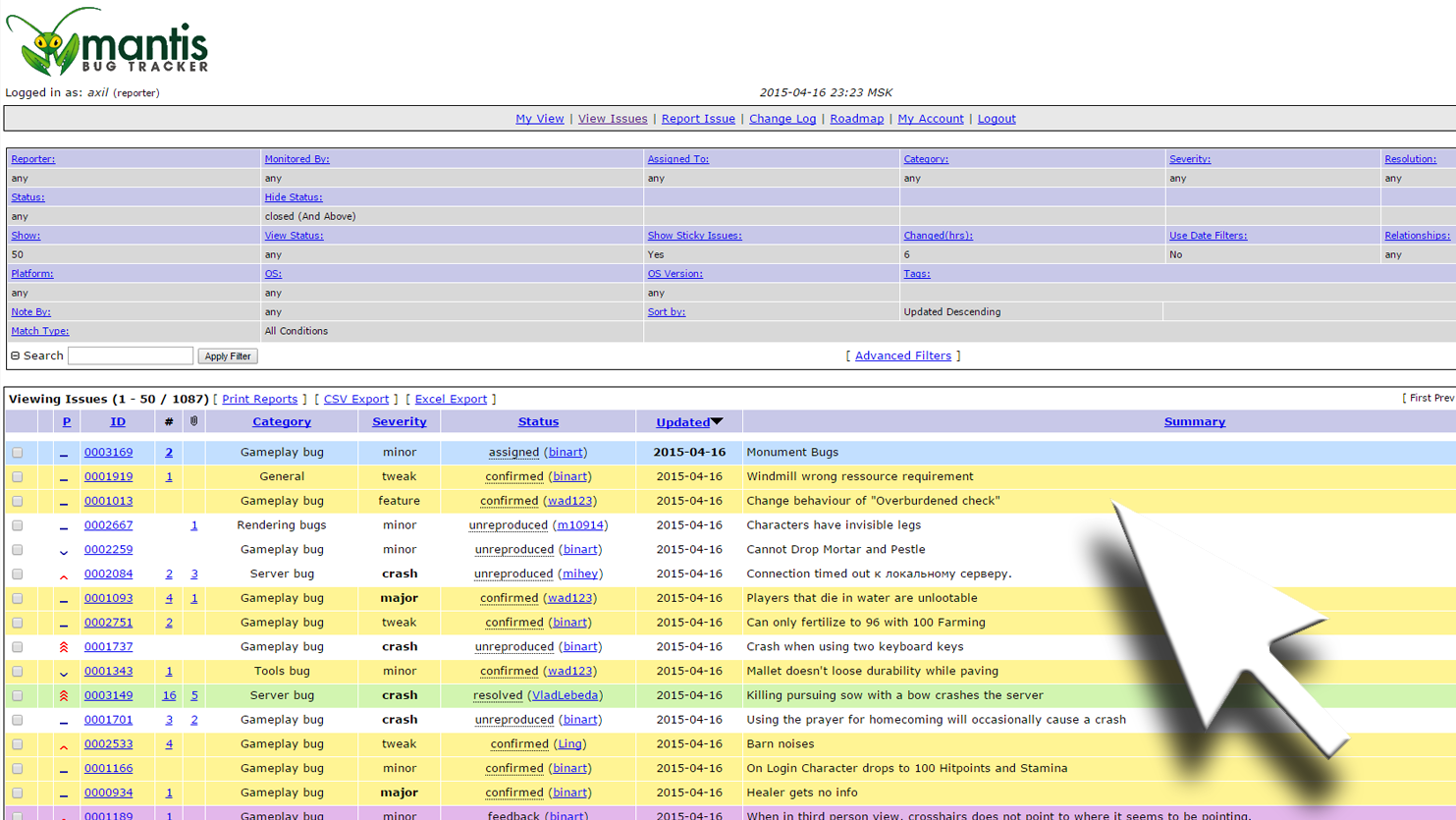 On top of this, in keeping with our end of April/start of May goals, the team have been developing some of the mechanics for siege damage and looking into how siege weapons should work. One word: trebuchet!
That's not all: the guys are working super hard to meet April's second goal: throwing weapons. Prepare yourselves as we are going to provide you with the blueprints for Naphtha grenades by the end of this month.
The art guys have been working on some new character models, which we did share in a post last week, but it's still a WIP!

As well as all of our development, new artwork and optimization, we did hit an obstacle, which was pointed out by our awesome players!
A bug, causing an issue in some circumstances where a server may crash when an animal dies in a trap was reported to us, so immediately we got to work in attempting to recreate the issue - if we can recreate the bug, we can understand it better - and we're really happy to say that, in our latest patch, we fixed the issue, along with increasing server stability by fixing other bugs. Yay!
As you can imagine, bugs and other issues can be expected in alpha games, which is why we are so grateful to have such an awesome community who are on the ball and are happy to report any issues they may face. Together, we're making Life is Feudal an awesome game! We love you guys! Okay, we'll stop being soppy now...
- Stephaxil