Indie publisher Mooneye Studios and developer SomeHumbleOnion proudly announce that their new wholesome game Shumi Come Home will be playable at Gamescom this year.
Shumi Come Home is a wholesome single-player exploration adventure in which you help Shumi, a tiny little mushroom that got lost in the woods, find his way home. While exploring the cozy forest you help out the quirky inhabitants of the woods and find unlikely new allies.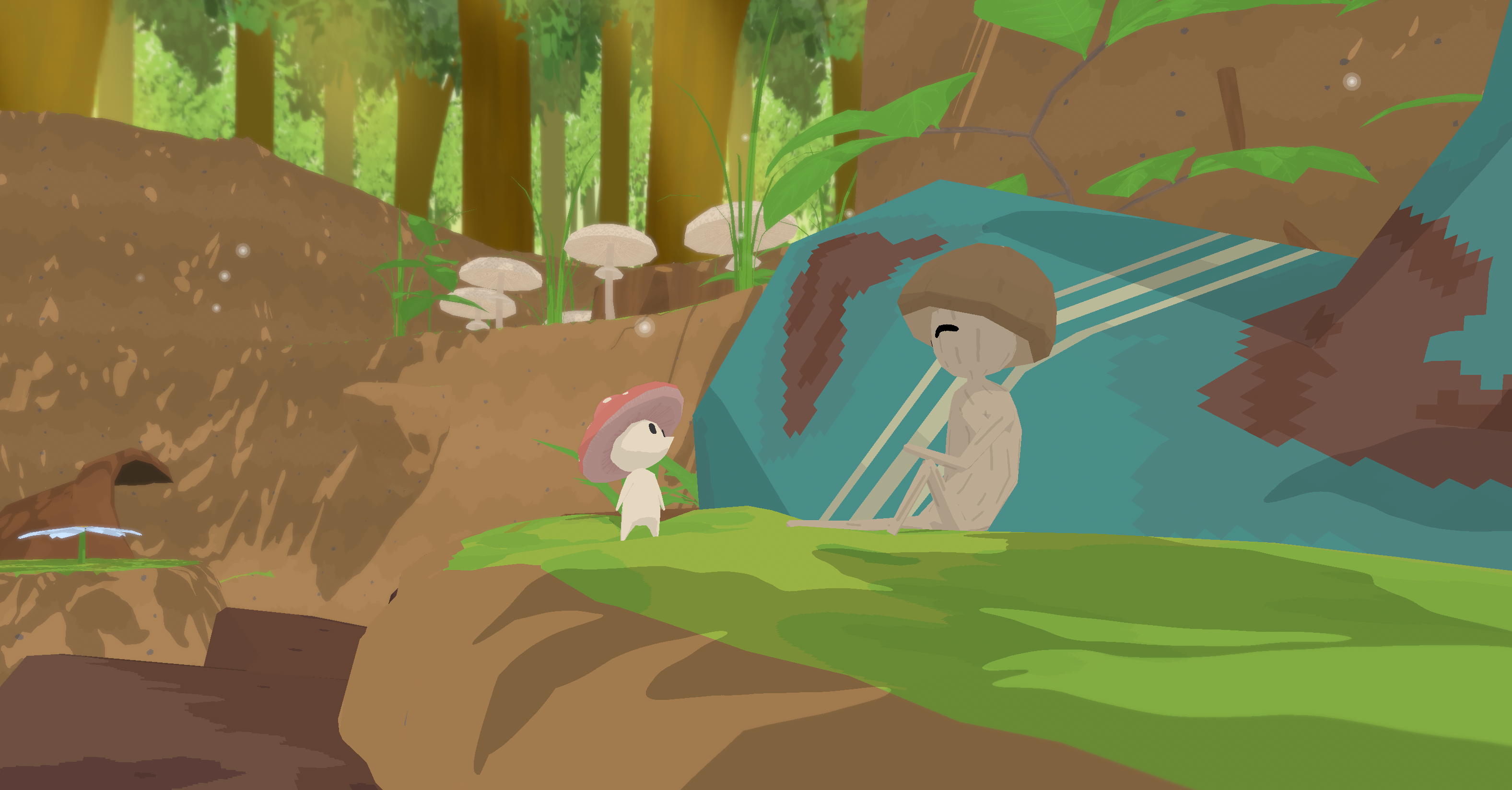 Shumi Come Home is a relaxing and wholesome experience that won't rush you or demand too much and lets you explore at your own pace.
The game has been in development for a while by solo developer Noah Lone and now joins the Mooneye Indies family around the developers of the animal adventure Lost Ember.
"Shumi Come Home is my first game and I'm learning incredibly much while working on every aspect of game development. I am so happy to have the support of Mooneye's team behind me from now on and cannot wait to show our labour of love to the world", says developer Noah Lone.
With about 4 hours of gameplay in the main story and a lot of fun side quests and secrets to explore Shumi Come Home is the perfect little adventure to come home to after a stressful day out in the real world. Shumi Come Home is set to release early 2023.
Find and wishlist Shumi Come Home on Steam here: Store.steampowered.com