Comic Con Portugal
has come and gone leaving behind great memories, new friendships, and valuable feedback.
Never have 3 days been packed with so many awesome people and interactions!
We're really grateful that people took time from their Comic Con experience to play our games. It's really rewarding to connect with our audience at a personal level and accompany them as they experience your game.
A special thanks goes out to those of you who decided they'd like to keep on playing at home and supported the game's development!
By the way, if you'd like to join in on the fun, you can get the game
here.
For 2 months the Shrooms team was hard at work making sure everything would be ready on time for Comic Con.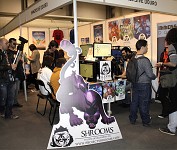 There were three main things that needed doing:
– A fun stable build of Shrooms
– Merchandise/Giveaway items and other Marketing assets
– the game's Website and Forums
While the final product might have lacked polish and suffered from a few bugs, we pulled through and not much was missing when Comic Con came around.
Sometimes it's the little things like having no plastic bags in which to put your game's T-shirts and posters when you sell them. But it all turned out okay thanks to the attendee's great attitude and comprehension.
In the end it was the game's potential and core experience that really shined through and captivated the players. In fact, the four machines we had present were occupied for most of the time. Often, there would even be a crowd watching from the sidelines thanks to the screens we'd prepared for this effect. Then, it was just a matter of intercepting those curious onlookers and informing them about the game.
In regards to the game itself, multiplayer and mutations were certainly the highlight of the small demo. While interacting with other players (including, but not limited to, PvP) kept people playing for longer than anticipated, some would also endeavor to unlock all available mutations based on our previously prepared chart.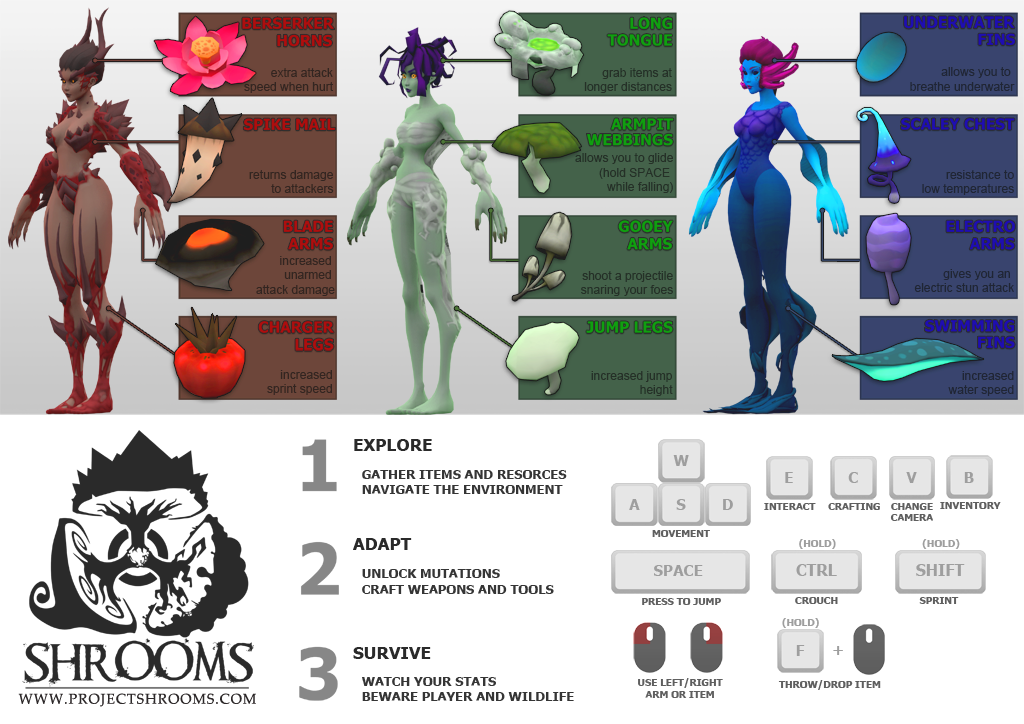 We also had a great deal of success with our Giveaway Item Gimmick, which consisted of going around the event providing free water bottles (branded with our logo) to people in lines, booths, etc. along with the game's "business" card and inviting them to swing on by and test the game.
The Team is currently hard at work planning the game's development, prioritizing tasks and fixing bugs. We've been energized by this event and with feedback coming in from our early adopters there is plenty to do! The Forums are available if you'd like to be part of the discussion.
Maybe start by saying "Hi!" and introducing yourself on our Introductions topic
Thank you once again and stay tuned for more!