Hello Folks!
Thanks for participating in our Idea and Modeling Contest if you did so,
it was sure a great input for us to make a better game!
The idea winners are being selected and will be contacted shortly.
If you havent seen the modeling contest winning entry, find it on the media page!
Indiedb.com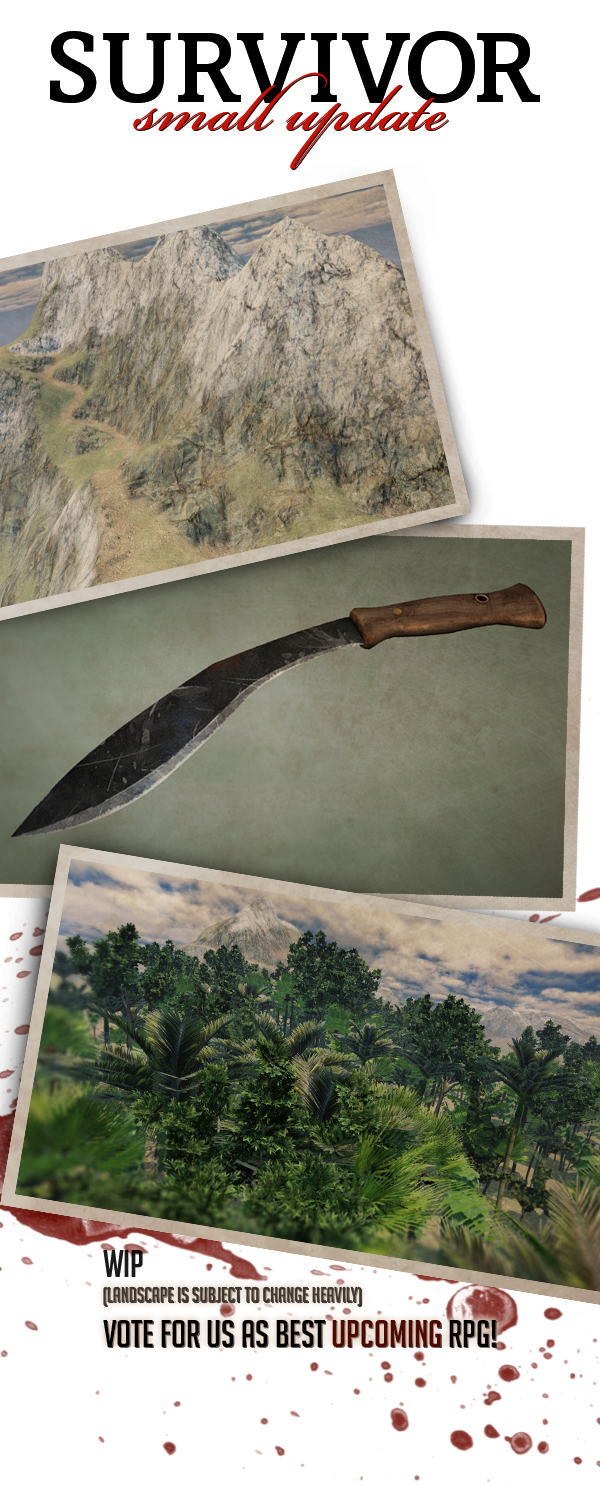 Here some WIP images of the progress on the landscape and vegetation,
we will post more of our world soon, when our rocks and foliage are polished enough
(images here lacking both, dont judge too hard ; )
Ah, and also a Kukri, which will be a findable weapon.
Also a big thanks to everyone voting for us - we got nominated for
best Indie-DB upcoming/unreleased RPG of 2012!
That means a lot to us and please continue voting for Survivor: Forgotten World!
(Click on
Indiedb.com
to vote! Remember:
Upcoming & RPG
)