Welcome back.
---
We are opening our gates to the future now!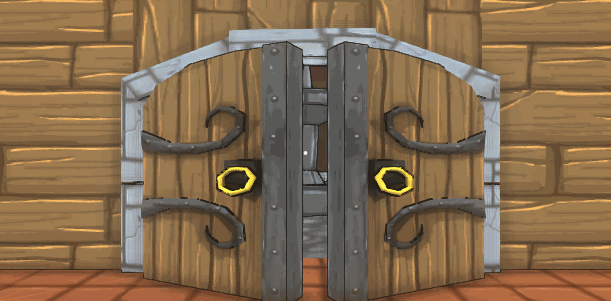 A few weeks has passed since the last news. We threw some gif's and screenshots to you our supporters from day to day, some tweets, but nothing much revealing. Thing is, we were hooked on playing the game we were developing instead of working on it! Not really.. Countless sleep deprived nights were spent on updating the features, catching bugs, all in order to make the game a very enjoyable experience. Let's talk about what's new.
---
Skills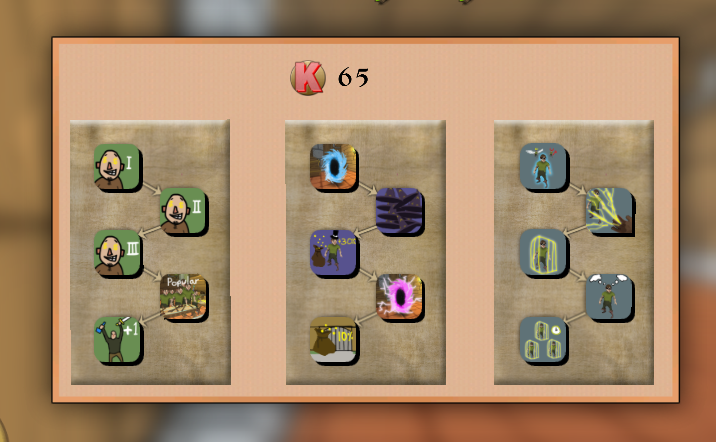 We have hinted on Shop Keep having skills that you can upgrade, there will be 3 different skill trees as a start, first one will handle anti-haggle tactics and popularity, having the full skill tree unlocked will net you +30% gold on each sale, make customers visit your shop 80% more than usual, and given they have enough gold, and you goods, will buy another item instead of just one. The second tree is for the shop, having it fully unlocked will bring out a portal to get you your ordered goods faster, will give you a 10% discount on everything ordered and will introduce a fee for every customer who enters your shop! Now the last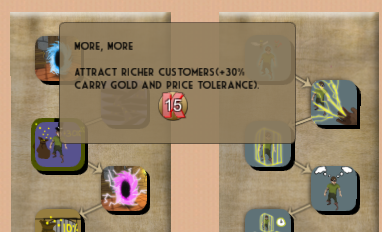 tree handles thieves, fully unlocking it you make thieves think again before stealing, introduce a safety net to catch thieves who you are unable to catch, and a protection

against "Zapping" an innocent customer. This is just a basic write up on skills, it will have a lot more in the future, another whole tree is in the works that will handle taxes.
Getting kP
kP (Keep Point) is our currency for getting skills. At the moment the only way to receive kP is by leveling up (+5kP) or every 150XP you receive one point to spend towards skills. This is a matter of testing for the time being, we should be introducing more ways to receive kP as bonus for completing scenarios or achievements (Which is in the future plans)
---
Statistics
We are introducing a fun little feature, the ability to track some statistics in your Shop Keep games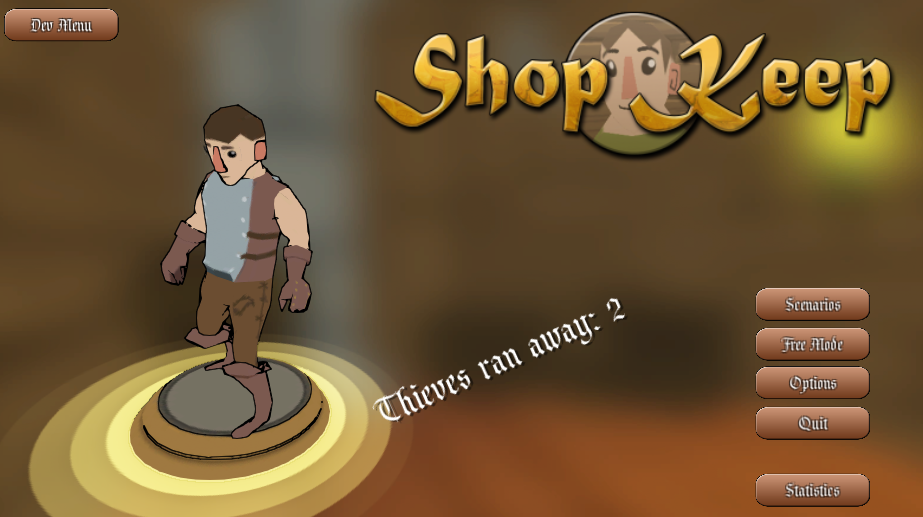 The main menu will have a random statistic shown each time you enter it, It is in the alpha stage at the moment, so not much to show just text. You are able to see how much gold you earned, items sold, thieves caught, thieves ran away, which item was sold for the biggest profit, the experience gained and so on and on.... We think it's a great little feature, and would be fun to share among all Shop Keep players in the future.
---
Scenarios
We promised that the game when shipped will at least have 60 scenarios to play trough, to gain levels,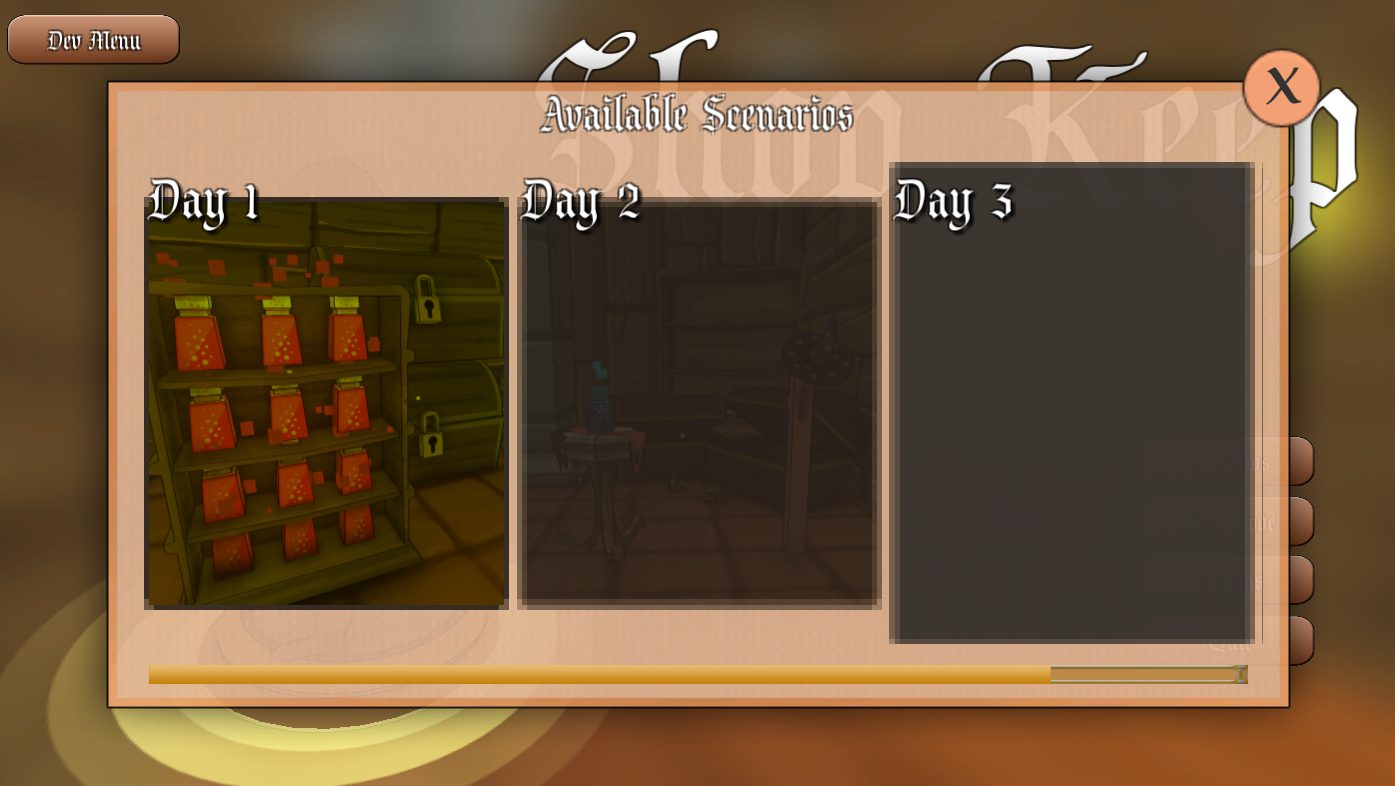 experience, see how the game works, work out best strategies for going against thieves and working with what you have, each scenario will start up with it's own specific setting, how much tax you pay every 5 minutes of game time (When the shop gates are opened) which furniture will be available to display your wares on, and a cropped up order list depending on the setting, as well as what kind of customers will roam outside the shop. Sometimes we will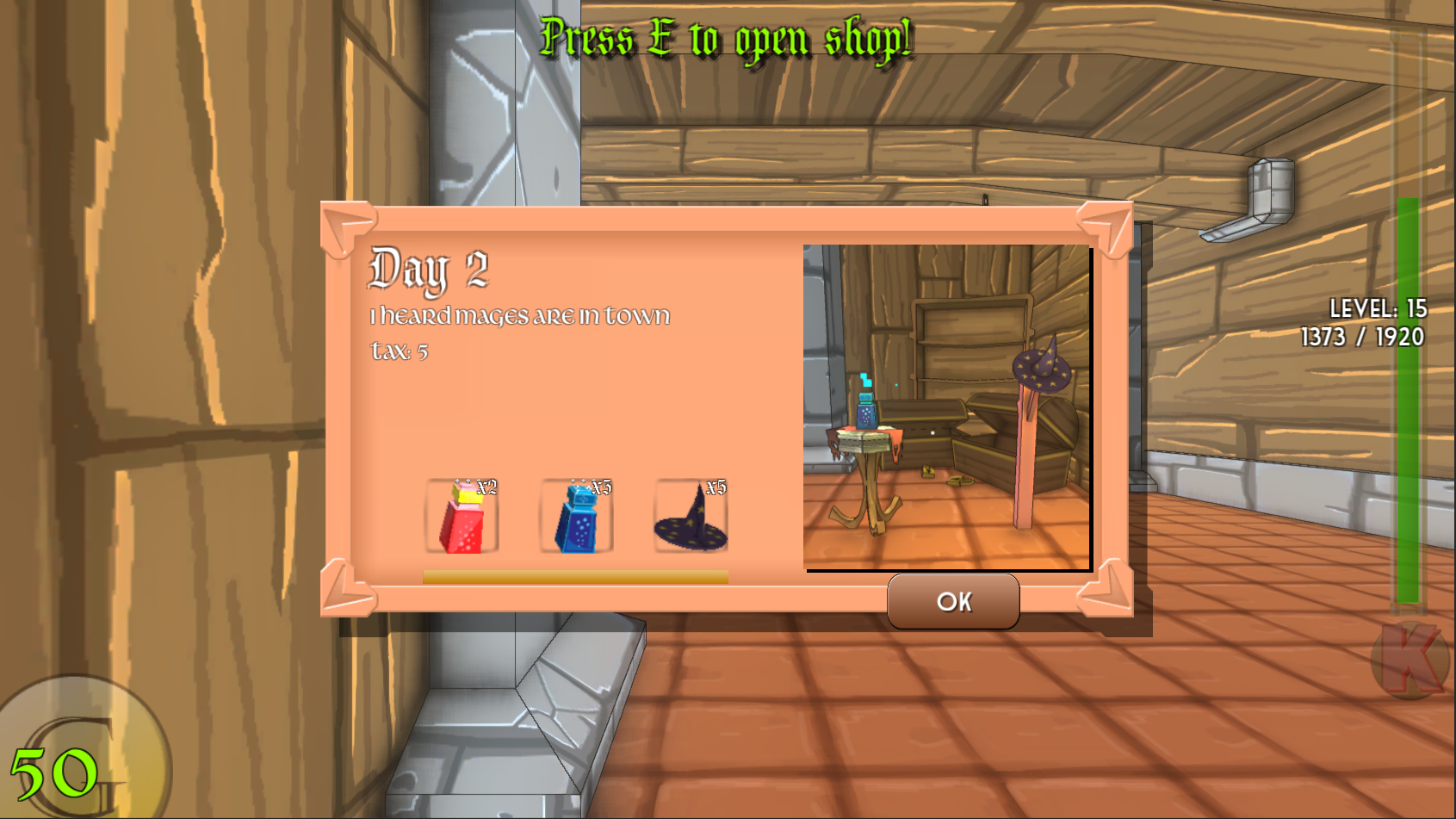 even throw in an item that no customer will want, so keep that in mind! In the example at the right we see the beginning of Day 2 in which we tell you that there are lot's of mages in town, and give you a goal of selling some health, mana potions and wizard hats. We tell you that you will be taxed 5 gold every five minutes, so you will have to conserve the starting 50 gold funds, and juggle the needs of the customers, figuring out how much they can afford, let's just say that one wizard hat will cost you 25 gold, and the mages are not really well payed these days. Sometimes to fulfill a Scenario goal you will have to sell for less than you bought, and making up the difference with other products. this is just one example of something that looks straight forward, but will require some thought in order to win.
---
Object placement
In Free mode you will have a possibility to enter object placement mode and make your own shop layout.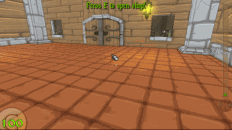 When an object is placed it will instantly start interacting with the game world, such as not letting customers go straight trough it, start showing placement FX if you have an item equipped that can be placed on it. If you remove an object when it has products placed on it, the object will be deleted, but the items will be dropped, and you will have to go pick them up, customers are not interested in dirty items lying on the floor.
---
This is it for now, we are very looking forward to the future of Shop Keep. We are proud of this as it is like our baby, we put all we had into it, and still got more! As always Stay tuned, till next time. For now enjoy our screenshots, gif's and the newest trailer!