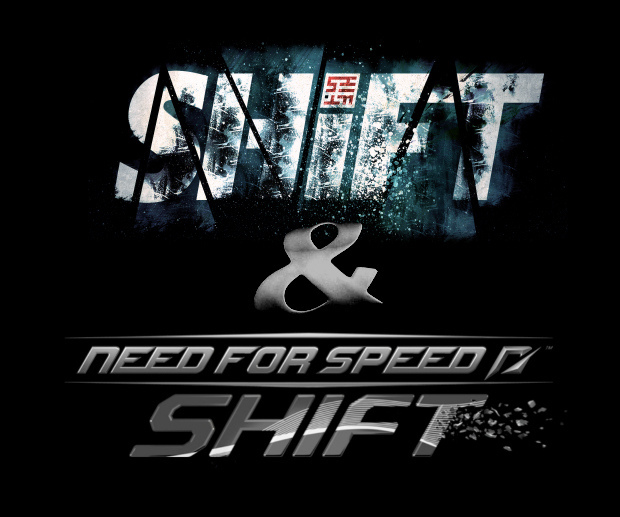 This article turned out to be a walk down memory lane for SHIFT when tracking down the origins of both projects and discovering the coincidence in the projects sharing the same name.
May 18, 2006 Korge hopes to create a racing game and discovers Half-Life 2 modding. He joins Mod DB to become active in the community. Work begins on AfterHours Racing privately with a small team of artists. Moddb.com
Jan 4, 2007 Assets for AfterHours Racing are continually being worked on and production is under way. Moddb.com
Feb, 2008 School friends convince Korge to change name from AfterHours Racing to SHIFT. He informs the SHIFT webmaster and asks him to secure a new web domain to reflect the change when the current one expired.
Mar, 2008 EA's European division privately contracts Slightly Mad to work on an upcoming Need for Speed game with the help of Black Box management. At this time, Slightly Mad was working with Blimey on what can be assumed was Ferrari Project. Gamasutra.com
Oct 22, 2008 The AfterHours Racing development team secures the domain name "theshiftgame.com." Dnsstuff.com
Dec 8, 2008 AfterHours Racing publicly reemerges as SHIFT: AfterHours Racing. The subname is kept for reference (It was the name of the project for 2 years and people still called it this).
Jan 12, 2009 Current Need for Speed developer Slightly Mad Studios buys Blimey (GTR, GTR2) and acquires a majority of the art team as well as all of their assets (including Ferrari Project, which becomes the engine on which Need for Speed: SHIFT is created). Look familiar? Simracingworld.com Mobygames.com Virtualr.net
Jan 30, 2009 Need for Speed: SHIFT development officially announced. SHIFT: AfterHours Racing development team is surprised at the name choice. Slightlymadstudios.com
Feb 18, 2009 Original GTR and GTR2 developers at SimBin/Blimey who were not acquired by Slightly Mad react negatively to Slightly Mad's claims of being the team which worked on the original GTR games. Joystiq.com
Mar 14th, 2009 SHIFT: AfterHours Racing makes its first major news post after overhauling the design for the first time. It gets attention from Podcast17. Korge gets exclusive usage rights to the current SHIFT logo from its artist. Podcast17.com
Jun 3rd, 2009 SHIFT ditches the AfterHours Racing subname after Neo joins the development team full time. Moddb.com
Aug 21, 2009 The official SHIFT (Half-Life 2) logo is created. Moddb.com
Information on Ferrari Project, the SimBin/Blimey purchase, and the exact details of the Slightly Mad Studios/Electronic Arts contract are extremely sparse so the information provided is using the best sources available. This article may have unreliable sources and therefore is subject to change if necessary.