The most noticeable change is volumetric blocks. It looks much better then flat blocks. The ball hits new blocks correct as it should be. Speaking of graphics, players got new sprites. Don't you think they are cute? :3
Charge
The game has a new feature - charging your throw. The longer you hold button pressed, the greater charge the ball will get. It means that you can adjust the force of the throw. The more charge, the higher speed of the ball.
When the ball flies really fast it begins to burn. The higher the speed of the ball, the more it burns.
The ball heats and cools slowly.

Increasing game score
One more improvement. Goal will be counted only when the ball hit the basket from above. Otherwise, the ball just bounces off the basket as from the block.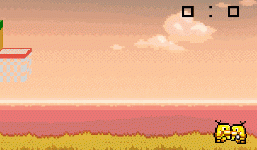 Where is it?
Now you always can see which players has the ball. There are always dynamic battles for the ball.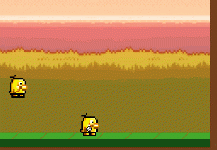 Welcome sounds
Our team now has a sound designer and game now has music in "8 bit" style. WARNING! It's really loud in game :D
Dynamic gameplay
We have prepared for you a video of the gameplay. In video you could see more features like walljump, score of the game, taking away the ball from oppenent and others.
Don't forget that you still can play Shield and Ball with more friends. On your server at the same time can be up to 4 players. We worked hard on client-server part of our game so now it works faster and gives less load on the network. Also you could use a keyboard instead of gamepad. Just select it in settings in launcher.
What's next?
We are planning to add loads of features. The next step is to burn players when they hold hot ball. Also players really needs in opportunity to catch up oppenent. And... there's only ball in Shield and Ball. We think you already guessed what else will be in next updates :3