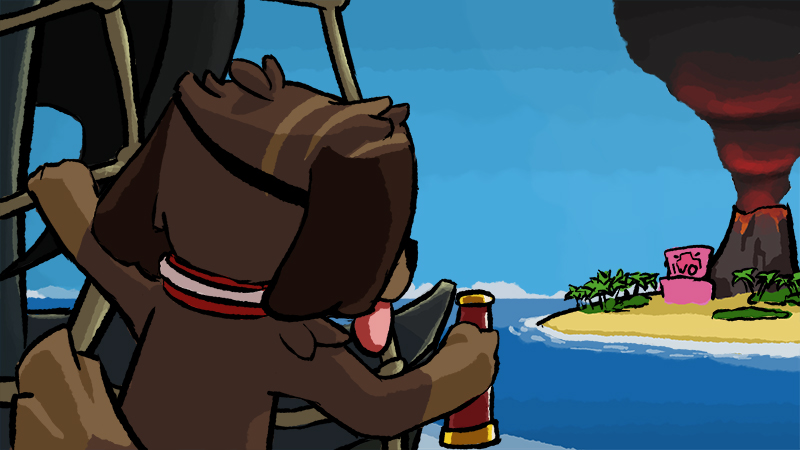 Yaaar me hearties, it's time for a piratical adventure for the Spook Squad as they join the IWOCon digital convention on Steam. Download the IWOCon game and sail around to Gamepad island to find the Fuzz Force: Spook Squad booth.
To celebrate the occassion there is a new demo packed with up to date features. Head over to Steam and download it, then either join in the Early Access game or wishlist for the upcoming full release. For the first time Lix the Lizard will be playable with his Shield focused playstyle...along with his general apathy for paying attention to anything paranormal.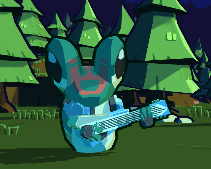 If you've seen the game before we've chopped the battlechips and returned to a 6 dice system which have status effects already built in. Either put dice into the top row of your weapon to gain access to its numbers and 3 faces worth of its status effects, or put it in the bottom row to give your free stat dice 2 of the status effects. Customise your playstyle to exactly how you want it.
There's a new Bonus Roll system for battles, shops and chests. You're offered to roll the two bonus dice for a bit of money to gain some amazing bonus effects such as guaranteeing a rare dice from a chest or a discount at the shops. Unfortunately 2 faces of each dice are pretty bad such as a chest becoming a Mimic or enemies gaining another attack dice for the upcoming battle. Will Fuzzy Lady Luck roll with you?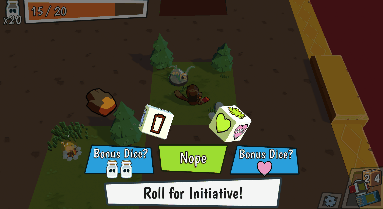 Check out a gameplay video of the Forest Demo area where Dotty gets super lucky with a rare angry dice on her first chest and uses the rage of a dog denied a treat to destroy any ghosts in her way.