Two new rifles and their little friends! Meet the MJ51 and AK-490.

---
In this update we shall get you guys acquainted with the first of the entirely new weapons, the MJ51 + its MOA-C Chaff Rifle Grenades and the AK-490 + its nifty bayonet, the X8 Ballistic Knife.
Check 'em out!
The AK-490 - Never worry again about running out of bullets! Mounted on this gun is the X8 Ballistic Knife, so if you run out of bullets, just shoot them with your bayonet!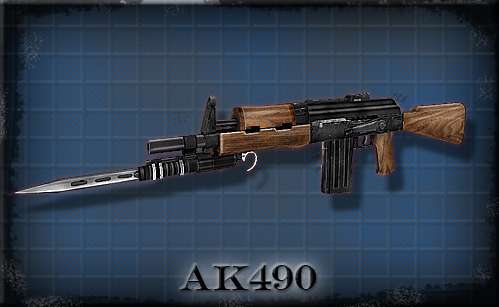 The X8 Ballistic Knife - Its time to embrace the future! No more standing toe-to-toe to fight someone in a knife fight, just stab them in the face from a comfortable location far from the reach of the other guy!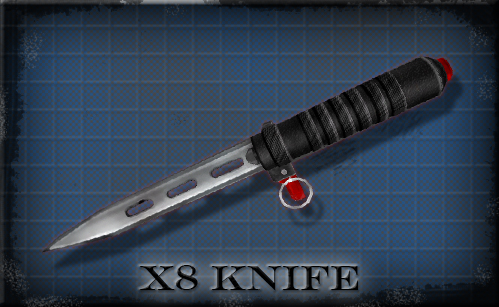 The MJ51 Carbine - With this compact rifle you can load up one of the specially made MOA-C Chaff Grenades to lay down some smoke cover and finish them off before they can react!
The MOA-C Chaff Rifle Grenade - Why bother with using a rifle to launch these when you can just lob them by hand? What's better, these things end up making remarkably great clubs. Hit someone with an impact detonated grenade today!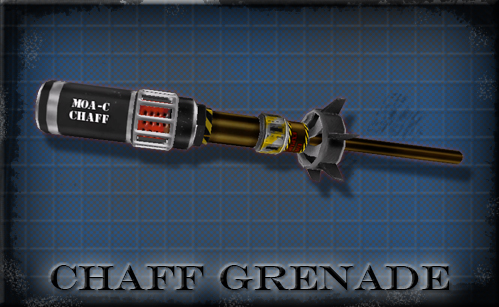 But wait! There's more! Act now and we'll throw in Weapon Drop 3 for free! Contained in Weapon Drop 3 are the devastating .50 cal rifles, the FG50 and its sister the FSSG-50.
The FG50 - Is your machine gun just not providing the kick it needs? Then toss it out and pick this baby up!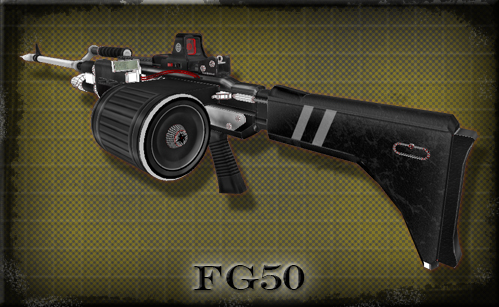 The FSSG-50 - The sister to the FG50, outfitted with high-end optics and recoil suppression systems, this is the rifle of choice for those that just want to reach out and splatter someone.