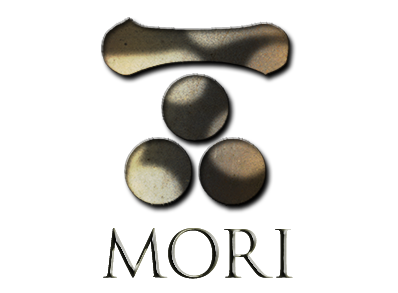 The Mori clan is the decedent of Oe clan of the Kamakura period. The clan's leader, Mori Motonari used to be a local Kokujin serving under the Ouchi clan. By allowing his two sons to be adopted by the Kobayakawa clan and Kiikawa clan, Mori formed good relations with these two families. They're combined power would eventually make Mori the most powerful clan in the Chugoku region.
In 1551, Sue Harukata revolted against the Ouchi Yoshitaka and became the military leader of the Ouchi clan. However, Mori Motonari waged a war against Harukata, and defeated him at the battle of Oshikibata, taking over the lands of the Ouchi clan. In 1555, Motonari started building Miyao castle on Miyajima, with an attempt to lure Harukata's remaining forces into a trap. Convinced that the Miyao castle will fall under an attack, Harukata led an army of 20,000 men and landed on the island of Miyajima. While Harukata's forces surrounded the castle, Motonari's army landed Miyajima in a stormy night, and launched a surprise attack. Harukata attempted to flee from the battle, but Kobayakawa Takakage the Murakami fleet had already blockaded the island, leading him no choice but to commit seppuku.
The Mori clan was destined to lose its power after the Battle of Sekigahara. Although they didn't take part in the battle itself, they were still classed as the head of the Western armies. They were also a potential future threat given their previous alliances and the size of their holdings. Their fief of Aki province was taken by Tokugawa Ieyasu, leaving only Nagato and Souno under their control.
Unique Units:
Kaizoku/Suigin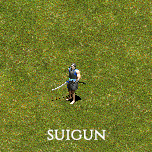 Most of Mori's naval might actually came from their vassal, the Murakami clan, who provided the bulk of Mori's naval forces and expertise. (Though even through their own history, there were battles, and mistrust). Mori's unique unit, the Kaizoku (the pride of the Seto Inland Sea), is a fast raider unit who is trained from the Nihonto Dojo instead of a castle. They have excellent bonuses vs buildings, and fair well in one to one.
Murakami Kobaya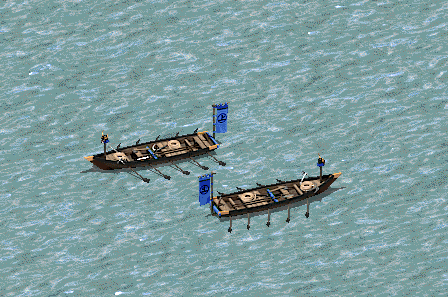 The Murakami Kobaya is a fast moving, small Kobaya which has the special ability of converting enemy ships. Get up close with your enemy ships to board and take their ships. Work best in groups.
Unique Technologies:
Hyakumanisshin (archers and yabasume fire 20% faster)
Team Bonus:
Mori had a history of providing weapons, aid and support to the Ikko Ikki. This is somewhat reflected in their team bonus.
Religious units are 15% cheaper.
Mori's allies may also build the Murakami Kobaya.
Clan Bonuses:
The Mori clan is a naval clan with great ship units which cost less, and gives their allies access to new units (Murakami). Due to the of lack strong buildings, they are weaker on land battles, yet fair very well against archer clans due to their fast moving Kaizoku. Their economy is very strong due to having vast silver deposits and mines (such as the Iwami Ginzan Silver Mine) and an excellent fishing fleet.
Ships are 20% cheaper
Kobaya +25hp
Close combat units +1 pierce armour
Fish traps have +200 food
Silver Mining Camp techs are free
Screenshots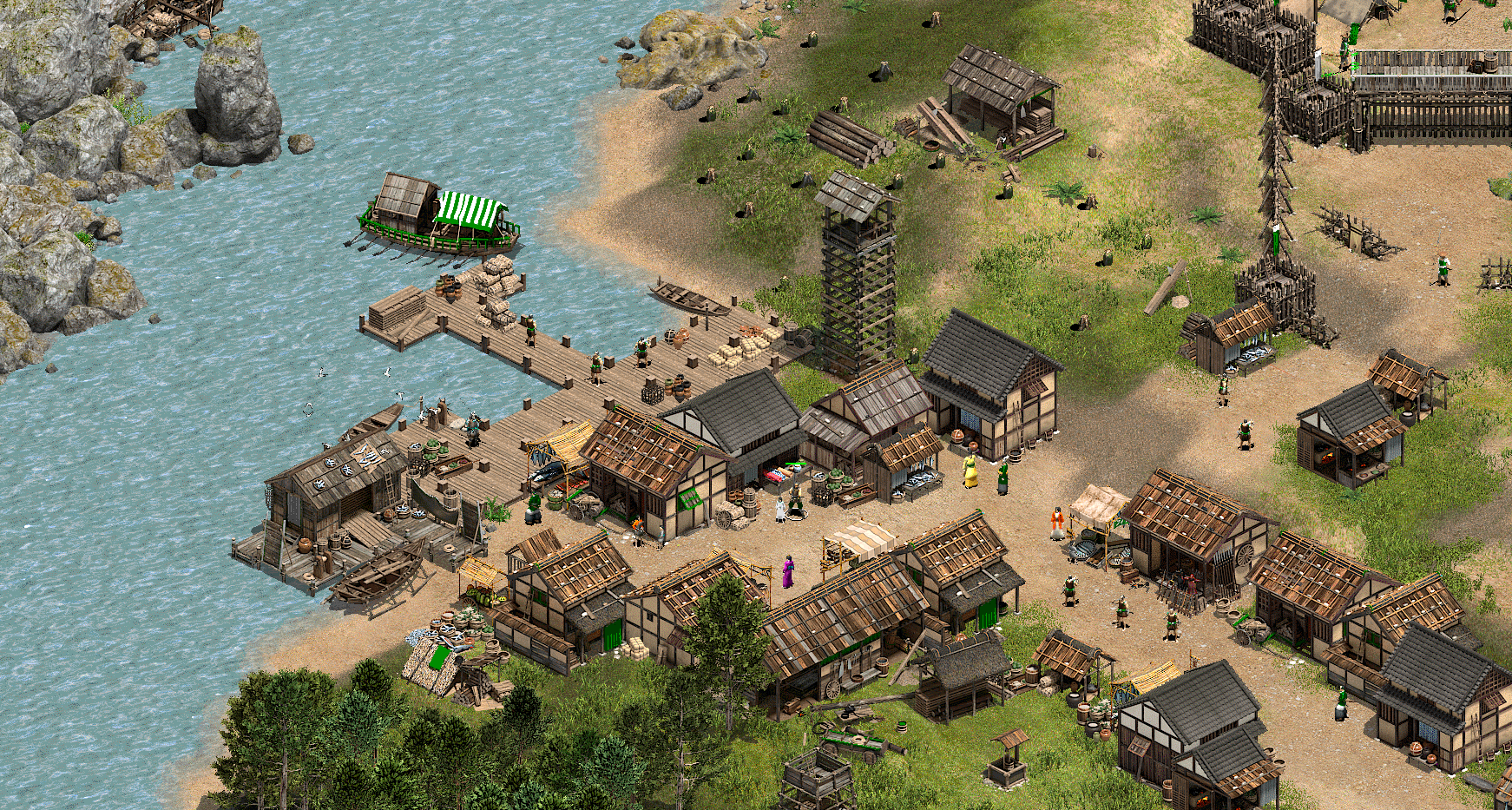 A small dockland in Mori territory, being guarded by the Kaizoku and local samurai fortification.
All information here is subject to change. This is an alpha preview and may not represent the final game version, due to game re-balancing, new ideas or otherwise.