See Skara in 2017
Work continues apace on SKARA - The Blade Remains, and we promise that team-based PvP gaming will never be the same!
We are currently finishing work on the server infrastructure, polishing the combat system, optimizing the graphics and perfecting the match-making system to insure that SKARA is the frenetic close combat multiplayer we have been dreaming about.
Want to know some details? Our team of indiedevs have supplied them below!
1) Improving gameplay
After being mainly focused on perfecting the feeling of the basic combat, we have now worked on how to add back the signs (skills).
One of the big changes we will be working on throughout the coming months is changing the scope of skills. Instead of the primary system players use to attack, they will only be an aid for the combat. Team-collaboration will be needed to make full use of them. This process is in it early stages, so when the beta is released we will look forward to your feedback.
Other changes include:
Removal of any "unstoppability": Skills can now be canceled and countered, so you better watch out for the best moment to use them, and stop them!

Skill cast timings and animations have been adjusted so they match the faster pace of the combat system.

Balance: Major changes to damage, range and cooldowns to fit the previous requirement.

We've also changed how some skills work:

Shinse's Invisibility skill ("Seeming Empty") makes her completely undetectable at long ranges.

Tamvaasa's "Vilkai Song" skill has been completely reworked… you'll see it.

Many others are still being tested… we'll talk more about them soon.
2) Improving Skara's visuals while optimizing the game
Last month we showed off some of the visual improvements. This month we decided to talk about how many assets we have been working on.
Here you have a simple summary table about the status of the development as of the time this post has been published:
Number of cosmetics on the prior build
Number of cosmetics reworked
Number of new cosmetics
Total cosmetics on the new build
How many of them are DONE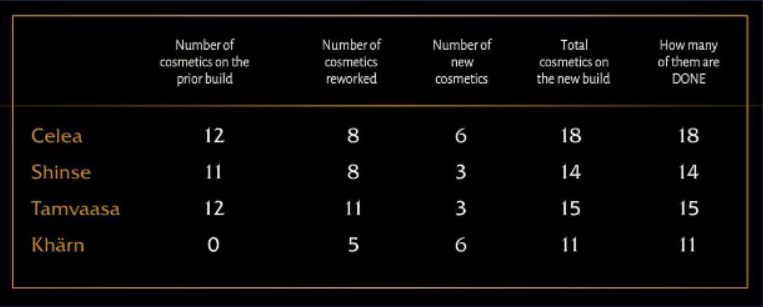 As you can see, we are close to finishing all the assets, finally :)
The ones that have been following us for a while may remember that the Khärn were present in builds prior to the 0.6.0. That's the reason why 5 assets have been reworked for this version, you will see a strong improvement!
Concerning the new cosmetics… here is one of them. We will keep the rest a secret!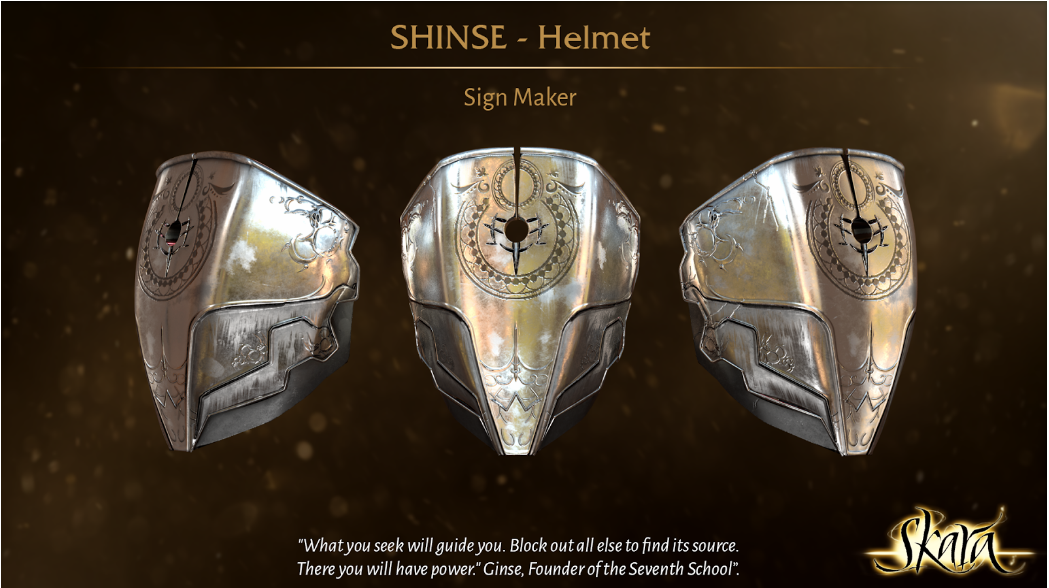 3) New Match Flow and Matchmaking
One of the main focuses right now for the design team is to make the game more "fluent" and easy to play. Menus have always been a big problem and over the coming months we'll plan to make huge changes to them.
The First Time Experience (FTUX) of SKARA is now free (it can be skipped). You can play whatever you want with any character you want, no longer having to wait to unlock slots. Tutorial steps and other progression features are now reward-based and you can decide what to do and when to do it.
The Create Match process has been streamlined.
You can now play solo or with friends. You can easily create a Squad with your friends from the social menu.

Character selection is now done before the match. Team tactics now start at the beginning of the match as you can choose the character that best suits your team. Team formations are key to winning.

We've also complete redesigned how players enter, leave and earn rewards in a match.

Re-match has been added, so you no longer have to wait long periods of time before finding a match.

Match presentation and endings: We are aware that some game events may not be clear, including messages of Victory/Defeat and Match presentations, so we are working hard on this area. We'll comment more on this in future announcements.
Those changes include massive internal alterations to matchmaking, interface, error management, including a new set of rules to penalize quitters and the possibility of rejoining a current match if players have internet problems.
As you can see - we have been very busy! We'll keep up the hard work and let you know the release date… soon!
It has been a fantastic 2016. Can't wait to see you on the battlefield in 2017!
Pablo and the Skara Team