To celebrate NoReload Heroes' Steam lauch on April 27th, the Stupid Stupid Games team will have a launch party Twitch stream! The stream starts at 4 PM EEST - see the Twitch event here: Twitch.tv.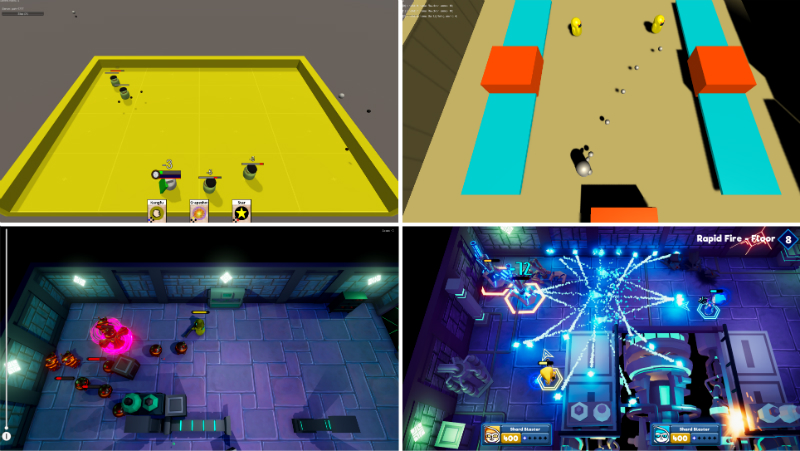 During the stream, the devs will play a bunch of old game builds to show the development cycle of NoReload Heroes. From the earliest programmer art proto to the final, smooth and flashy party dungeon shooter! Join the stream and relish our success with us!
We'll show you how we got from here:
To here:
Nintendo Switch version of NoReload Heroes is expected to be out on the second quarter of 2018. Stupid Stupid Games is also looking to publish NRH on Xbox One and Playstation 4.