S.E.E. - Director's Cut & the BfME 3 Prank
G'day fans of The Special Extended Edition,
Today's news article is a unique one, but late. Many fans across the globe mourn the tricksy April Fool's Joke, announcing the development of The Battle for Middle-earth III, The Battle of the Five Armies. In case you missed it, here is the 'official' press release.
---

WARNER BROS. INTERACTIVE ENTERTAINMENT ANNOUNCES
THE BATTLE FOR MIDDLE-EARTH 3: THE BATTLE OF THE FIVE ARMIES
FOR XBOX ONE™, PLAYSTATION® 4, and WINDOWS™ PC
THE BELOVED MIDDLE-EARTH REAL TIME STRATEGY GAME RETURNS
---
Nazgûl's involvement
What fans of The Special Extended Edition can know, behind the scenes of this prank, is that Nazgûl, creator of S.E.E., as in on the joke! Below you may view the concept art featured on the BfME3 page, created by Nazgûl himself. Despair not for BfME3 but rejoice because S.E.E. – Director's Cut will have these incredible models as part of the Misty Mountains faction. Consider this BfME3 concept art a teaser for what you will see in the coming months. Stay posted for more news.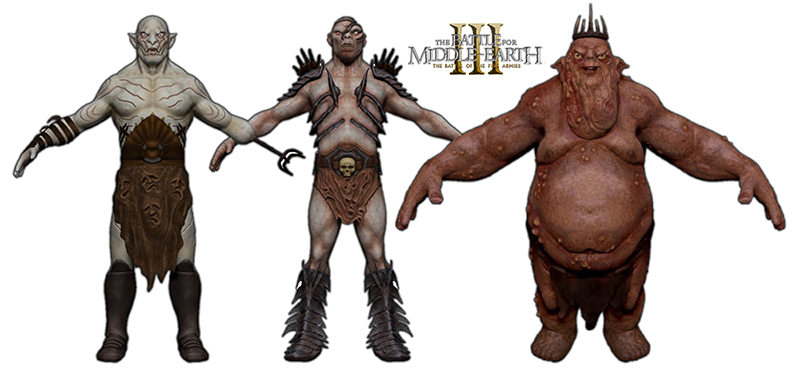 That is all I can tell you of Nazgûl's contribution to the prank. View the rest of the BFME3 concept art on the official website. Is it possible that other mods hosted by The Third Age, Revora Forums have concept art featured there?
- Article by Matt, a S.E.E. Team mapper and artist.

In case you missed it: Introducing S.E.E. - Director's Cut: Misty Mountains & Media