Teaser 2
Hi everyone! We're happy to release our second teaser!
This one is about one of the mechanics of the game, using Cloud to solve situations. In this case, cloud is taking care of an enemy.
Kickstarter on Oct 22nd!
Yeah! That's true! We now have a date for our Kickstarter campaign launch! October 22nd.
We're planning amazing updates for it and we're working hard with the social communities so we get a solid backer troop!
You can check Unluckygnome.com to count down with us!
Below are some images extracted from our Kickstarter trailer! Hope you like them!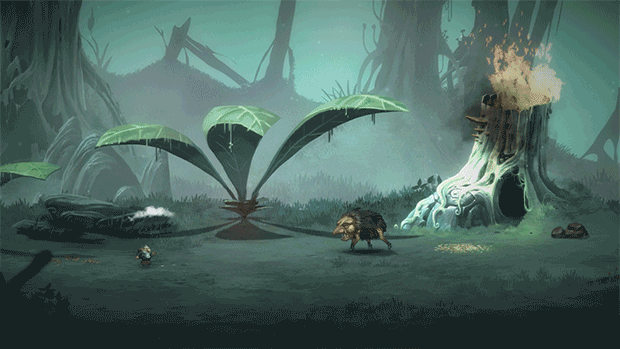 Help!
We want to ask you for your help! Please spread the word about the game if you like what you see!!
We'll need you all to help the project get noticed by people likely to back and enjoy our game.
Feel free to ask any questions!
Thanks a lot!!!
WEB: Unluckygnome.com
TWITTER: Twitter.com
FACEBOOK: Facebook.com
PRESSKIT: Nastycloud.com
----------
"Nubarron" is a puzzle-platformer game about the complex relationship between Gnome, Cloud and bad luck.
Cloud follows Gnome everywhere striking lightnings. Is Cloud a curse? Maybe not.