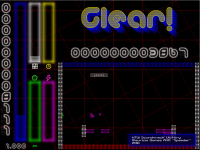 Paddle Wars: Hit The Wall just got his second public release. Among the new things are:
* Options Menu that features a "fullscreen" button, and some gameplay settings
* Improved ball behaviour and graphics
* Music system (and some tracks)
* Some minor graphical improvements
* Chapter titles
* The binary now features an icon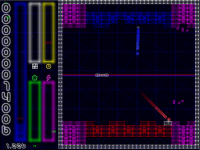 And the most important: The levels got some redesign, including complete level removal for some bad ones, and the gameplay is re-balanced (but not regarding scoring), also there are several minor bugfixes and changes.
Also, we now have a forum (please, click on the forum button and visit it!), and a sound designer jumped on board, we will see what will result from this partnership.
There are still much work to do, bugs to fix, features to add, levels to be made, cats to be killed (oh sorry, not that), and people to find... Please, spread the word, make the game known, and let's build a community, and with that community we will build the most awesome wall tearing game ever!
If you have any suggestions, complaints, comments, please visit our forum!