Season Greetings from Yelltown.
Handyman Harper Pendrell finds a dying women in the street, actually at Yelltown City Center. This is how he gets into a mysterious story. The woman is infected by a virus and asks him to deliver an envelope to a journalist called Helliwell. Helliwell stays in the Yelltown Hotel.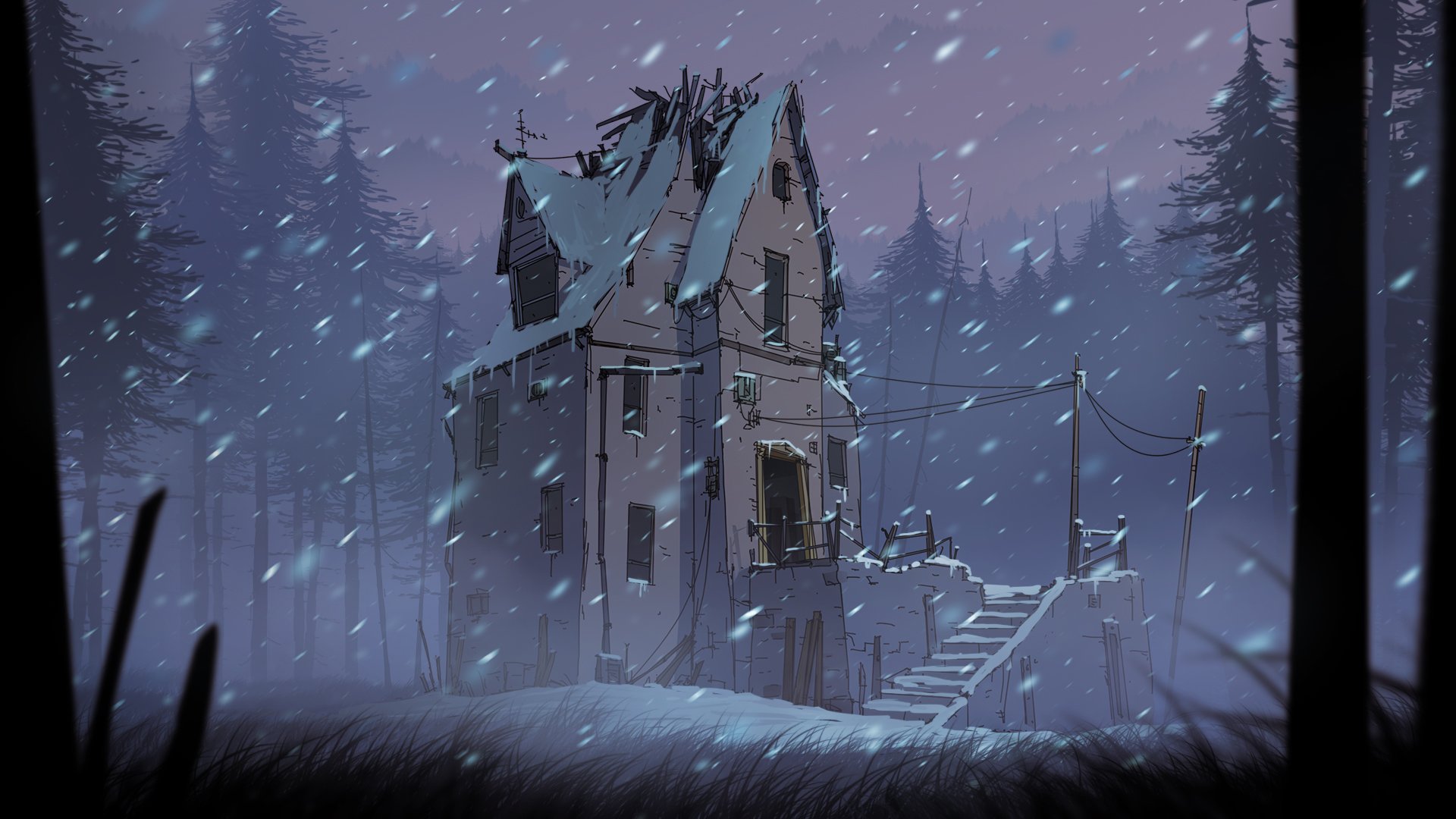 The picture shows that hotel, but the story does not take place in winter, so Matthias changed the artwork to make a nice christmas greeting to the fans.
The game is going to ship on Feb. 1st 2018 for PC, Mac and Linux. You can wish list it on Steam already. Click here if you're interested.