For those of you wondering why you are not already swimming in the abyss, escaping from an ugly monster while trying to find the meaning of life in the dark ocean caves, let me reassure you: Seashine is still on the way and getting closer than ever to a release!
The game, started in July 2014, was expected for the end of 2014 / beginning of 2015. However, after receiving a lot of feedback from testers, Seashine had to see a few important changes.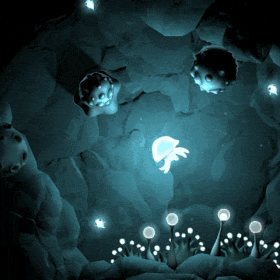 The major one being a new control scheme - which implied creating new animations almost from scratch and modifying some mechanics of the game to accomodate with the fact that you can now swim downwards (see gif below). Yes, our cute ceature could only fall down before that!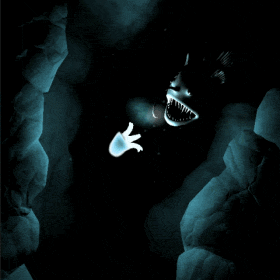 The new control scheme works as a swipe-to-swim type of controls. You simply have to swipe one finger in any direction, anywhere on the screen, to make Mr Jelly swim one time in that direction! How simple, right? Goodbye dizzy accelerometer, nobody likes you anyway!
The second change is the disappearance of the second game mode, which consisted of levels. The old levels are now directly integrated into the survival/exploration main mode as secret caves, containing puzzles allowing you to enhance your jellyfish.
Other smaller changes and visual enhancements had to be done and still have to be done. Seashine is however in its final stage, facing the last fastidious 10%!