This is a basic guide as to how to use the new SCUD Storm commander system. At the moment the first player to join is automatically commander, and will be changed to an elected commander in the future. Before I begin, please report all bugs on our forums (takes time to auth) on Battlefordune.co.uk So starting off you should be presented with this screen (USA):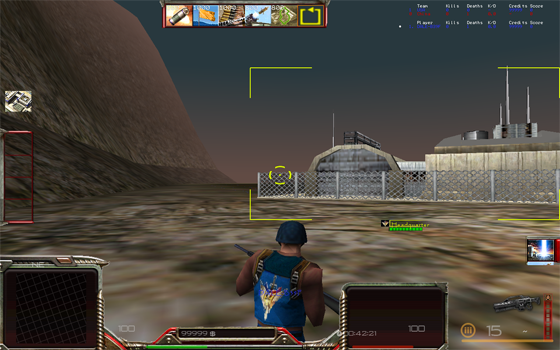 The chat text should confirm you are USA commander (provided first person to join on USA team).
Move into a Purchase Zone. This is market by blue hex rings, similar to that in C&C: Generals.
The difference between a zone and normal terrain can be seen here.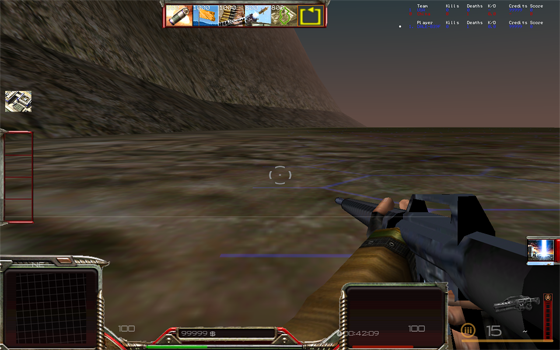 So with that said, make sure you are in a Purchase Zone.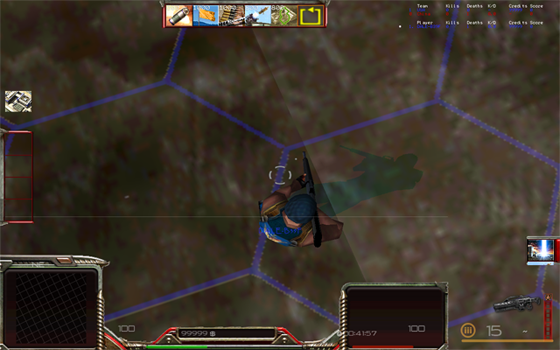 Press 'Q' to enter the Menu. Go into the vehicles menu and purchase a dozer. The dozer will spawn in your Command Center (CC). Standard Renegade/SCUD-Storm controls now apply. Pressing 'E' to enter the Dozer you can use the side menu. 1 to change the selection of buildings, 2,3 and 4 to select the respective buildings.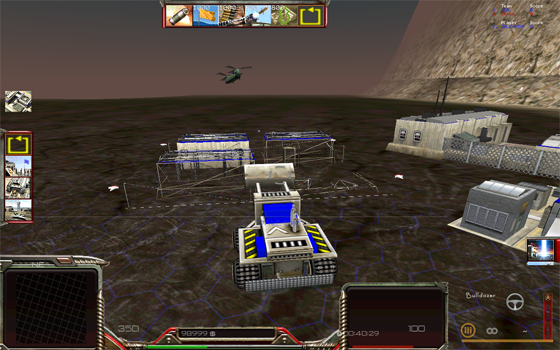 This is an example of the dummy object, showing you where the building will be placed should you choose to build that building. Obviously you cannot build over other objects or outside of the Purchase Zone. When you are ready to build your chosen structure, simply press 'Q' and allow time for the structure to complete building.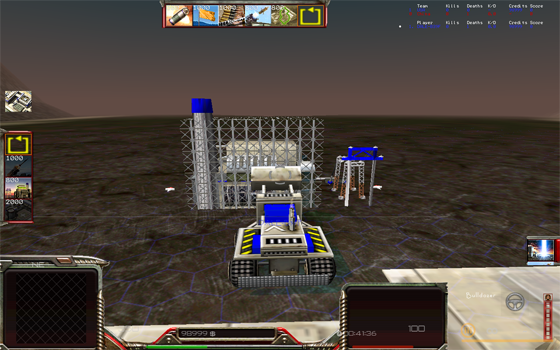 The buildings of a Power Plant.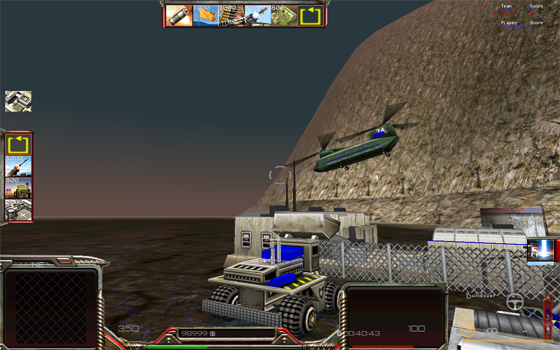 A supply center is essential for your team to get credits and fund their war effort. For the USA, a single chinook will automatically spawn and proceed to the nearest supply area. Extra chinooks can be purchased in the vehicles menu.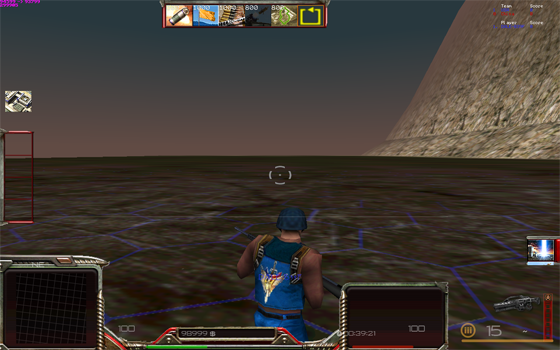 It's advisable to buy upgrades as a team commander for vehicles (see top bar), to gain a team-wide advantage.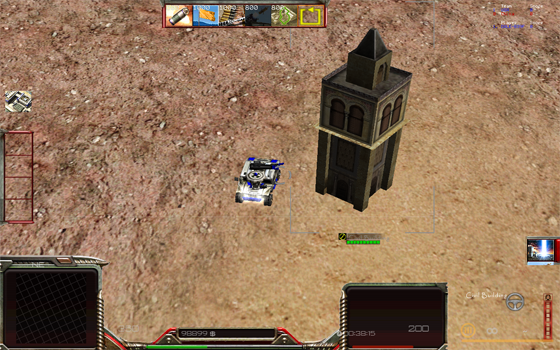 Occupying civilian buildings is a great way to perform ambushes and make good use of the terrain.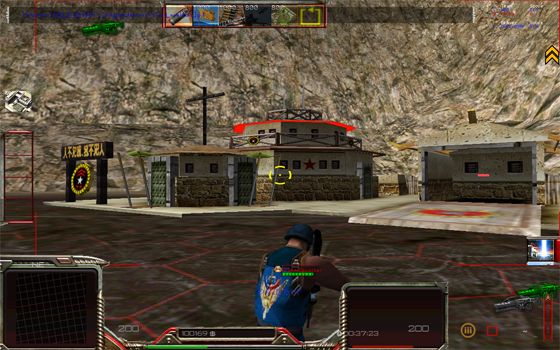 Shoot to kill.