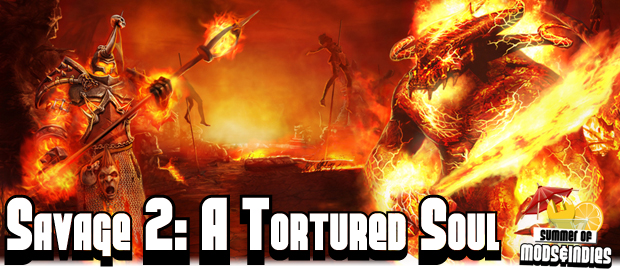 The majority of gamers have their blinders on, always looking towards the next upcoming releases. Coverage across games is the same, the only time a look back seems warranted is when a new update to a franchise is imminent. In the case of indie games however, there's always a boatload of gamers out that have yet to become aware a lot of indie games exist. Savage 2 is one of those titles. Brought to you by the same developers that put together its IGF (among others) award-winning predecessor, the game has received numerous updates. After a tumultuous launch, Savage 2 obtained a small but dedicated following. Thanks to continued developer support though, the game underwent many changes that have resulted in the solid experience people are still discovering over year since its release. Here's the kicker, the game can be enjoyed for free.
ModDB is proud to present this coverage of Savage 2: A Tortured Soul to in hopes of exposing as many players as possible to it. Over the next coming days, we'll dole out features that showcase the depth of strategy and tactics straight from the developers. By the end, we hope you'll try out the game for yourself and discover just how much of a genre-bending, action-packed romp it really is.
To help new players cope with the plethora of units and abilities available to them in-game, we've compiled a video primer guide for both the Legion of Man, the Beast Horde, as well as the demonic Hellbourne units.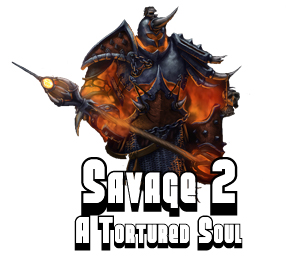 Part 1
Part 2
Part 3