G'day Moddb Community!
We are STOKED to announce what many of you would have known days ago, Star Trek: Continuum has made it into the top 100 mods for 2012! We can't thank you enough for this recognition, and ask again for your help in breaking the tyranny of FPS games that has held the top spots for Mod Of The Year for the past few years!
You all know where to vote ;-)

In recognition of your efforts in putting us into the top 100 we have prepared a special news post for you today.
New Team Member
Budding modeller sr71 has offered his skills to the mod, offering to create ships which until now have only existed in old old old games or as concept art, here is a WIP of his first contribution!
The Phantom fighter is a TMP era Federation fighter that has its design taken from Star Trek: Shattered Universe. I'm sure you will agree that he's done a great job so far!
Isn't that just grand? Unique ships will be a core component of Continuum fleets!
Ship Separation Script
The next item we want to show off is the first application of our ship separation script, the Galaxy class starship was first seen separating for tactical purposes in the very first episode of Star Trek: The Next Generation. While not yet balanced the Stardrive and Saucer will serve different tactical roles to the integrated whole ship, the Stardrive is much more manoeuvrable without the heft of the Saucer to carry and the warp core needs to power far fewer phaser arrays and shield emitters too!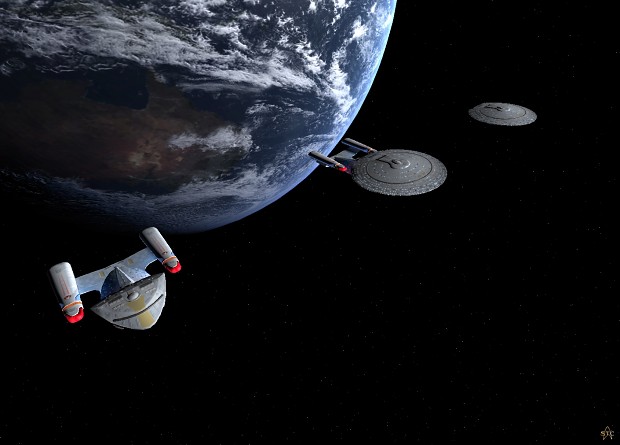 Because Mod Of The Year is a special occasion I have quickly prepared another video, the keen of eye will notice the new Era option in the game setup screen too ;-)
Continuum Corp.