[Update: Salvage Storm will be free]
When I mean by default, the community didn't ask for it and I'm sure Steam wanted to be resourceful with those submissions and see what they could do... but then... with Valve wants mods to be paid for, then I wonder what to do next.
I never always got the idea why projects would be blogged about stating they were going to be released until Steam comes along and folks become like Steam worshippers, they say stuff like 'This game is going to be a Steam exclusive' and all sorts. Deus Ex Revision being the great example of doing that. Other times, I would see online MMO games getting their community to vote for their submissions, maybe a clear poly to get onto the Steam marketplace.
Anyways, I've decided... because I've seen the control panel on Steam and the community feedback there regarding my mod and being Greenlit by default, I've decided Salvage Storm will be a paid mod. Yes, I'm going to slap a price tag on my mod Salvage Storm. I'm doing whatever I can to make it into a state where it would be worth while, like these screenshots here, which vastly improve what I've originally put out there. I feel very comfortable improving my mod in very possible way to make it marketable and worth while, like this screenshot here, so I'm going to put a price tag on my mod.
Moddb will get a demo edition. I will work the mod to release a faction of what Salvage Storm will be and release it here but if people want the full experience, then when I get it onto the marketplace. I've archived the original release but I've labelled them as demos. They've been outdated anyways as I've improved the mod in every way anyways.
If my mod doesn't get onto the marketplace, which Steam could do, I'm never releasing Salvage Storm in it's full state. Just leaving the mod community, with nothing behind and etc. Someone else could do that. Because I've see what the panels look like, which I haven't seen before, well not here when I type articles, it doesn't feels like I should push forward to make quality content. I can't make quality content for free, I mean who does that? It's the reason I want my mod to be paid for. I mean no one could purchase it? The point is to put a mod and market it. I mean Valve wants that and I think it's a good idea. Not many talk about it. Maybe it would sell more copies of Unreal Gold on Steam and that would make the original creators happy and they wouldn't give me a cease and desist order, other then that. I'll see what happened. Please approve my marketpage Valve!
I've retracted the release date and I've labelled the download to demo editions so feel free to check them out but until then, I'm going to get the other editions worked on.
Here's some new screenshots: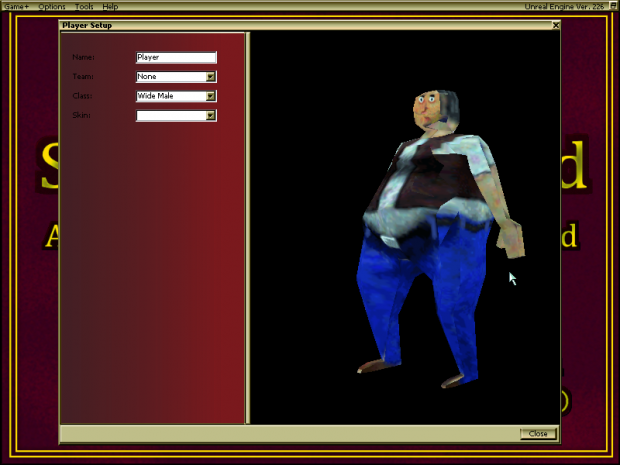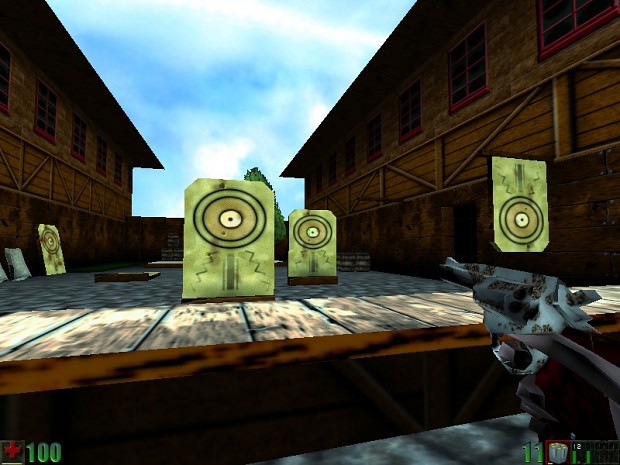 Tweaked the gun alot to make it feel more Unreal like. Added hands and enlarged it on screen like the Automag to make it feel clear. I've also beefed as many parts of the mod as I could, because the original Unreal is rather beefed up, so it should fit towards making it feel more like a mod.