Hello everyone!
It took us quite some time, but here we are with another update! This time we did not only fix a lot of bugs, we also added new features.
A complete Relation system is added to the game! This means students are not just lifeless creatures, but they now like (or hate) other students, or teachers.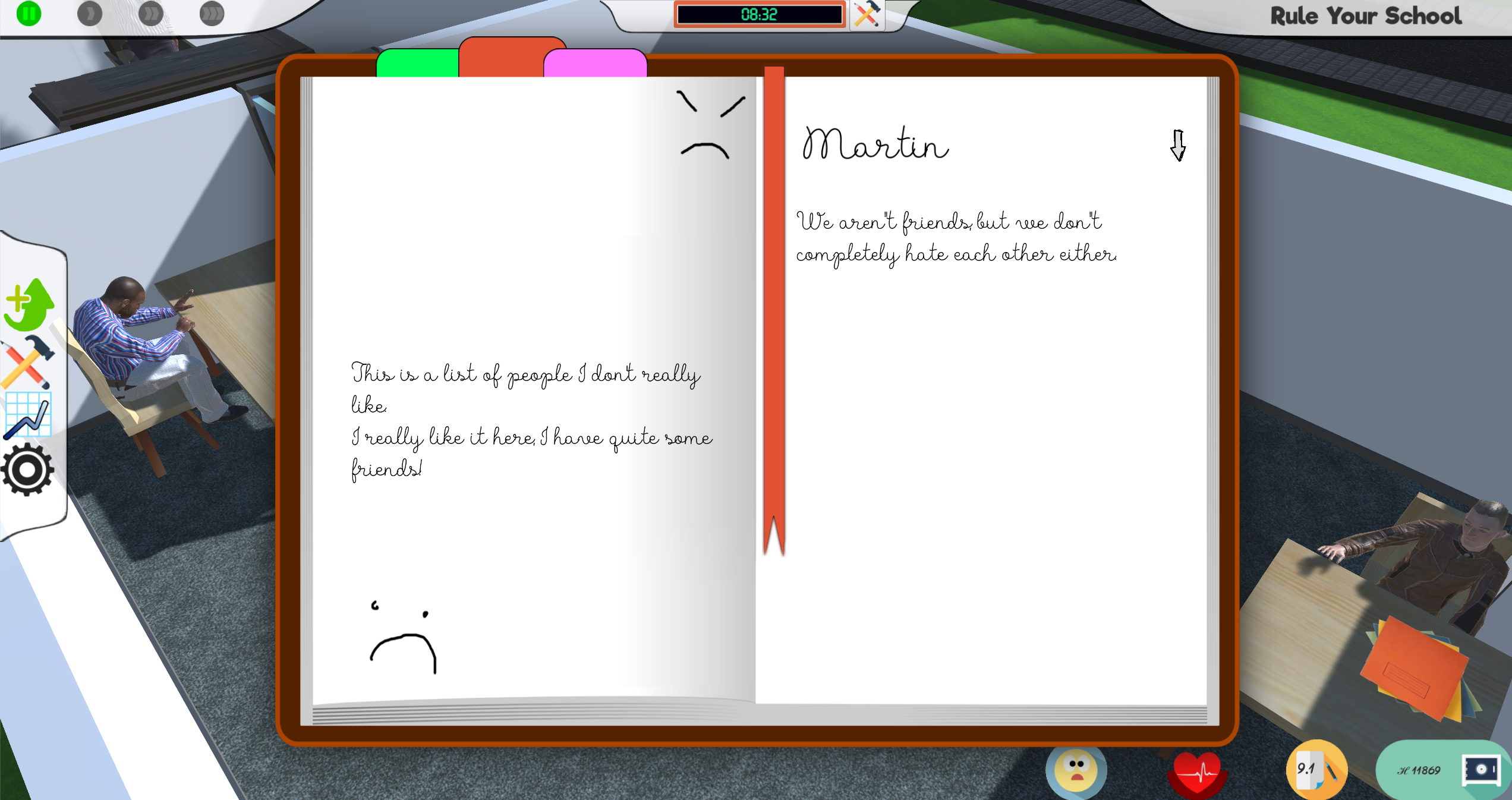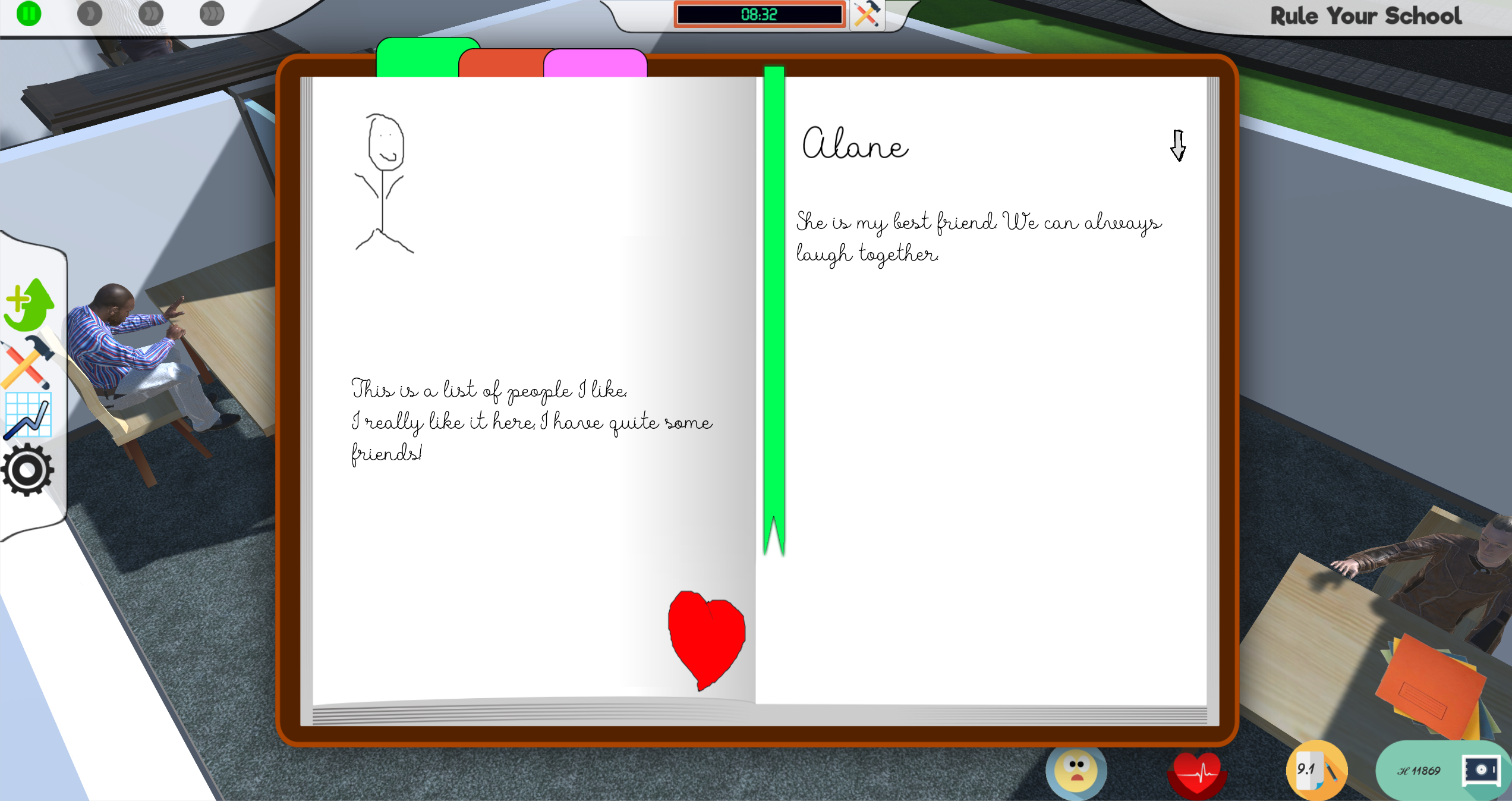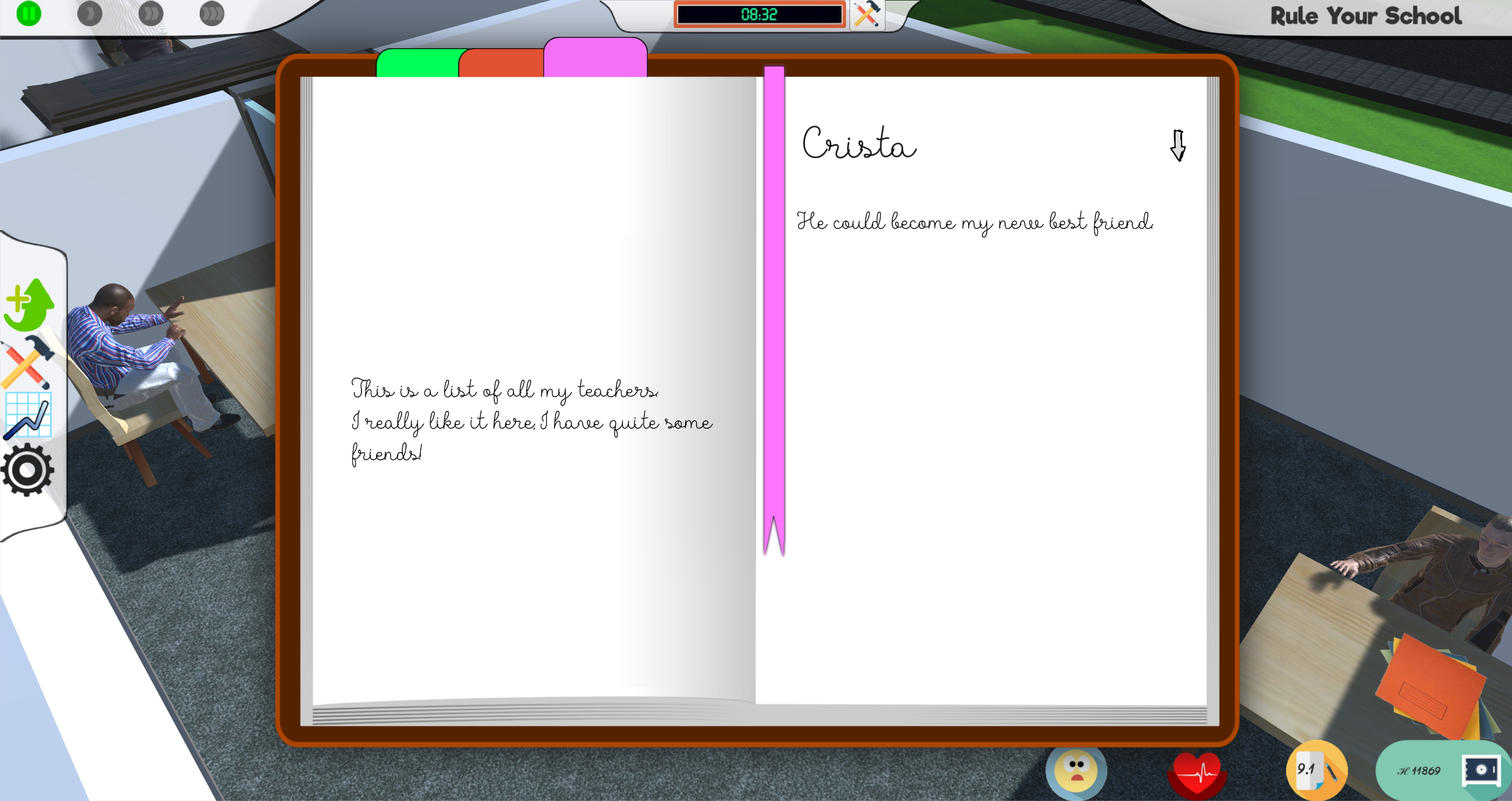 You can read their diary when clicking on a student and then pressing the 'diary' menu item. This new system brings a lot more life to your school.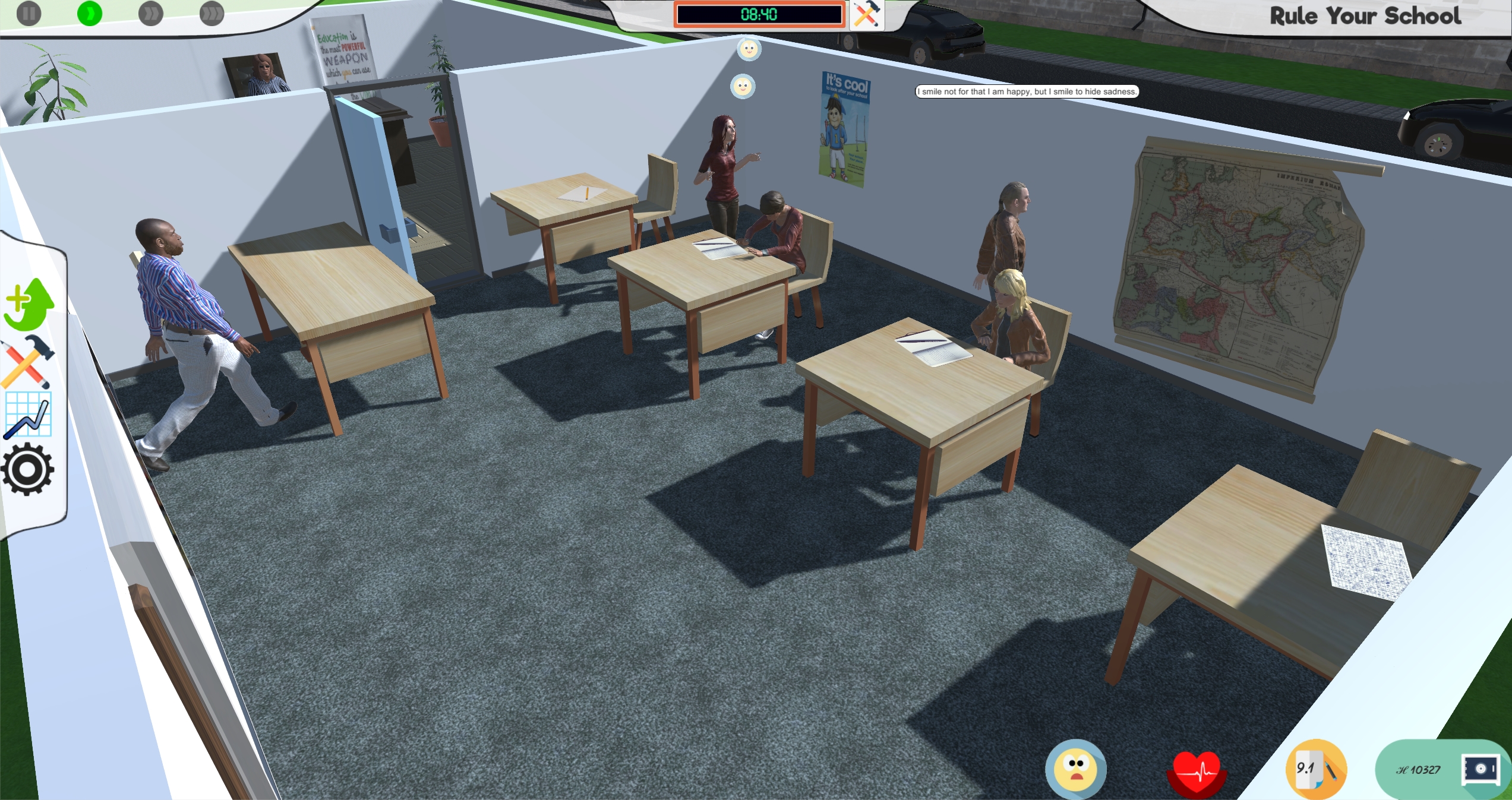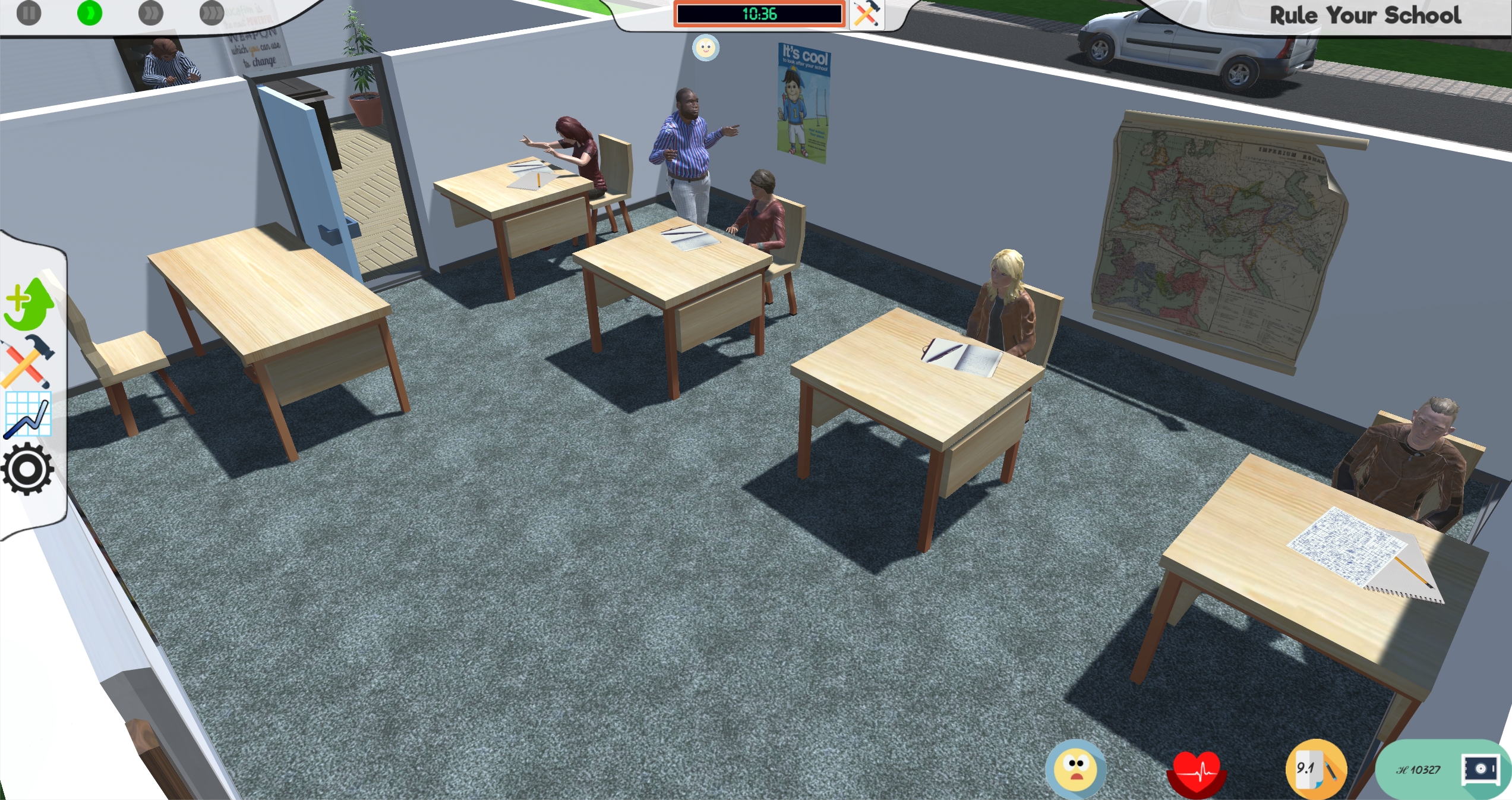 We also got various feedback about the 'view' system. If you did not know already, at the top of the screen a dropdown button was added in the last update.
It allows you to select what you want to see in your school. The default view does not contain anything special, but the 'wifi' view makes sure you can see the range of your routers!
This can be really nice if you are building that new classroom which (obviously) needs super fast internet!
Since it can be a bit hard sometimes to see what tables are unreachable, we added a new view. This view will show unreachable tables in your school!
Another thing we worked on is the design of menus. We remade the 'options' menu and the school paper. Now you can enjoy the schoolpaper even more!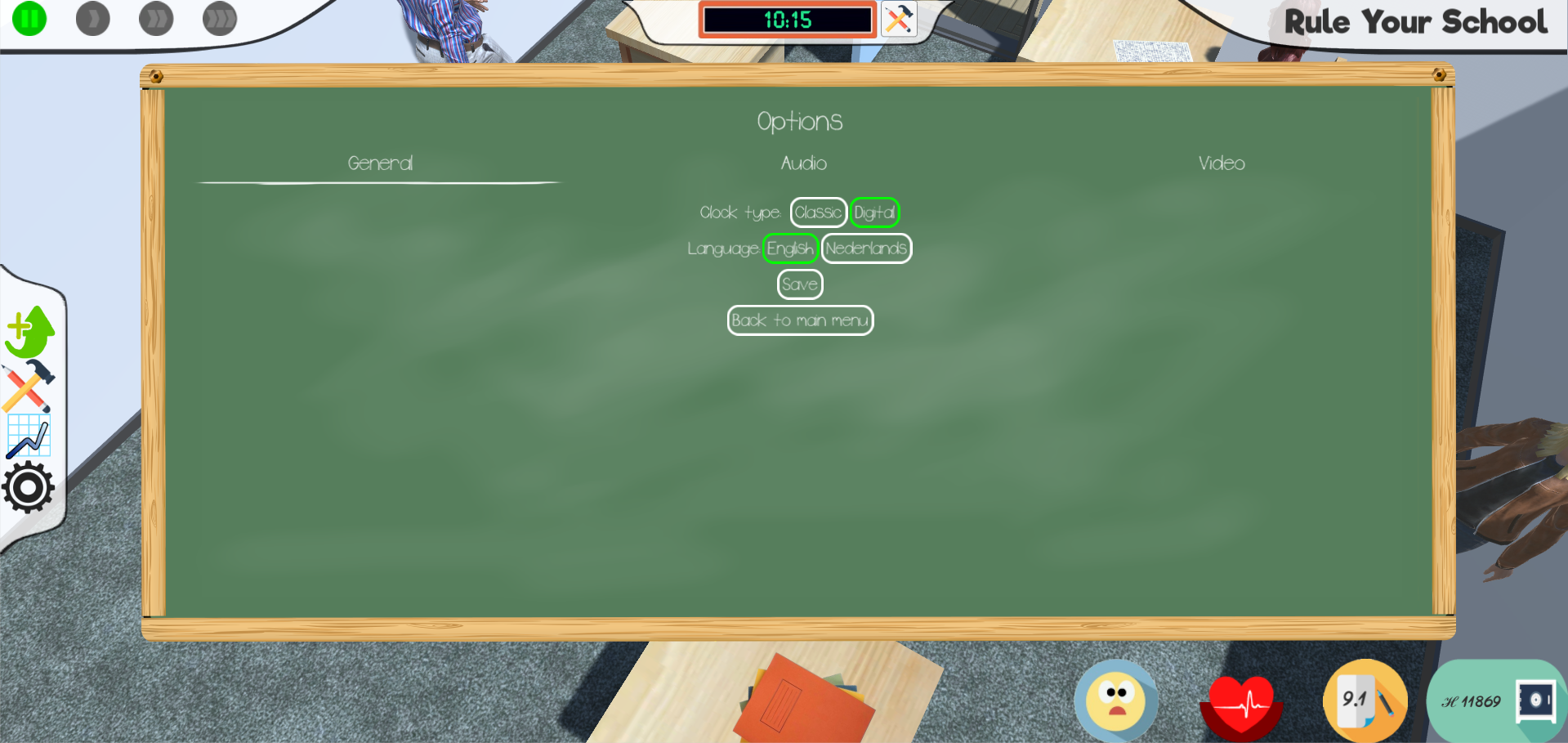 Of course besides these new features, we also fixed bugs and improved the performance of the game. Pathfinding is now a lot faster, which means you will see less students/teachers thinking about how to walk ;).
A new relation system
At least 10 times faster loading of maps
A new view that shows tables that are unreachable
You can now set the starting position of the teachers and students
Easier to edit buildings that are already built, just click and hold your mouse button!
Added two new floors
Redesign of the options and newspaper screens
Improvement of the overall performance
A lot of bug fixes!
If you find any bugs, don't hesitate to contact us! If you have any other suggestions, we would love to hear those as well of course.
Sincerely,
WeersProductions