The past week has been visualization changes within the game. We have spent hours establishing something that will allow our game to stand out and really feel like a true AAA title. Part of that is creating an HDR + Tonemapping system that will integrate some of today's most innovative systems.
Our first addition was that of the grass and how it renders randomly across different blocks/terrain.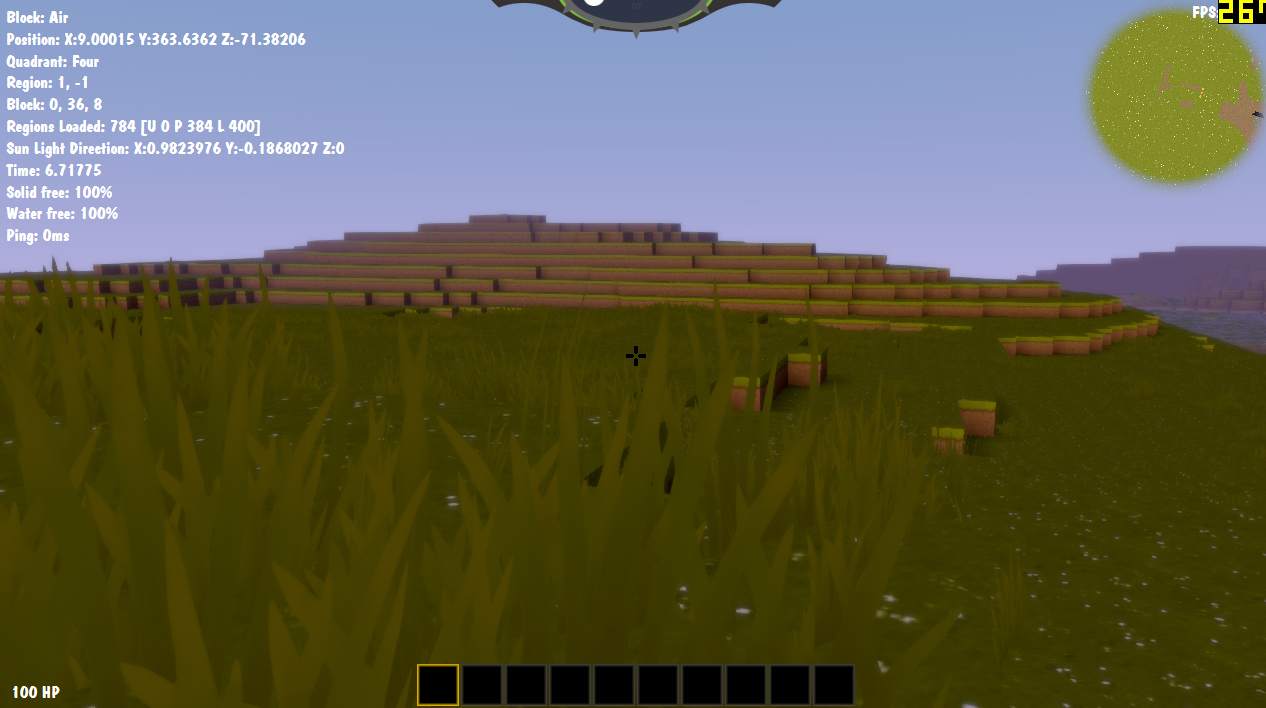 After we finished the grass system we worked towards the lighting of the grass.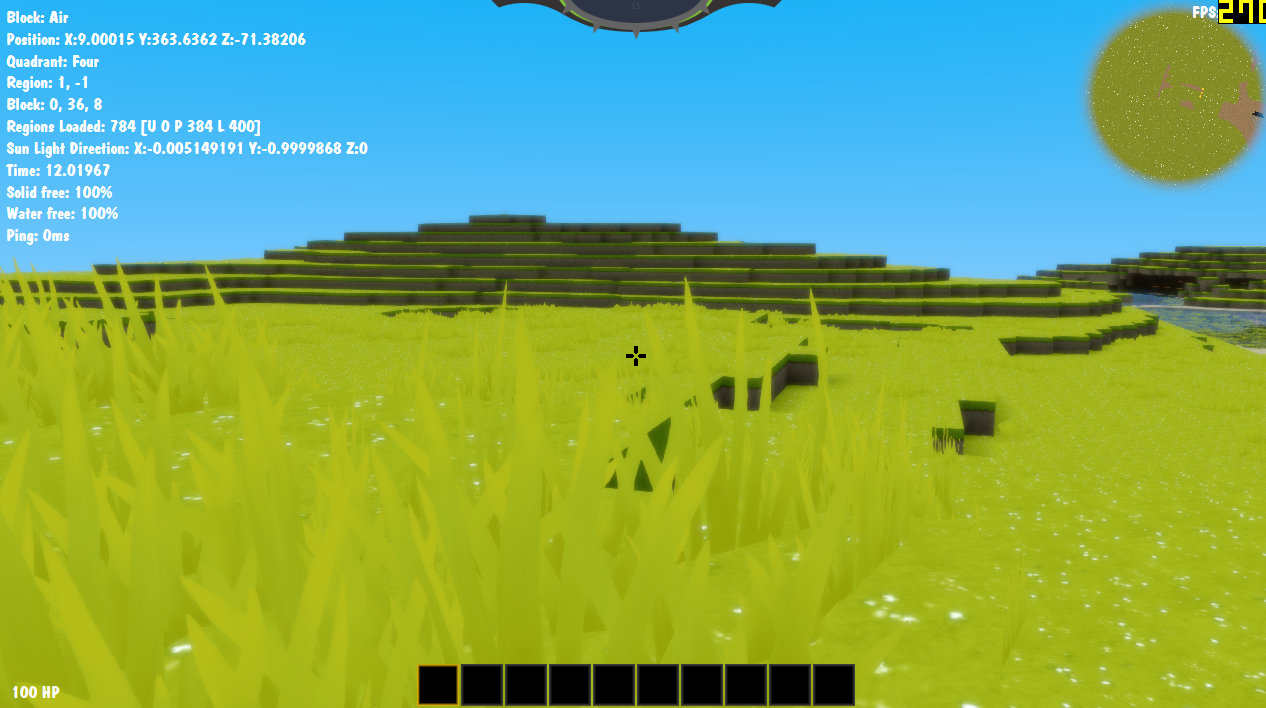 After the lighting was matched with the world lighting we focused on the sky system and the way clouds are created and managed.
The cloud system rotates with two cylinders that are set to different speeds. We have a dome that will allow for star placement and cloud cover ( for storms ) but that has yet to be added to the game. As of right now you can control the color of the clouds via an xml file that is associated with the time of day settings. This means that if you made a blood red sky and wanted dark black clouds you could easily accomplish this with less than 5 lines of editing via an XML file. Lastly, our hope is to add in the ability to change the texture of the cylinders based off of the time of day; thus allowing the server owner to create a truly dynamic setting for their world.
I hope to have some video of this when we have the system fully in place.