Romans Development.
We have have been working on Modern Dead since 2007, but it was only near the end of 2008 that we joined ModDB. As you can imagine over that period of time things change; such as the name, story, game-play, characters, etc. So to show an example we have Roman Sidrov; in his late thirty's, Russian, biker.
Okay first just encase you are unaware of Roman's background here it is:
Roman Sidrov Russian Ex-spetsnaz flees Russia to get away from his violent past life. Roman speaking in his harsh Russian Accent comes to Canada and joins a biker gang called the "Fallen Angels". The idea of drifting from town to town getting drunk ,laid and having no responsibilities sounded pretty good to him. One day him and a few other members of the Fallen Angels stopped in a small town named New Denver of British Columbia. A normal night of drinking in the Shangri la Inn and than later a good screw; Roman manages to make it back to the Inn before collapsing to the floor. In the morning him awakes alone in the Inn; All hes gang companions gone and the town quarantined.
That is the most recent background for Roman to date; and just like most things has kept changing although I'm hoping this will be the final.
Also...
Roman is not the main character he is one of the lead supporting characters so in a sense he is a main character but he is not the character you play.
--
Onto evolution of a biker,
So in 2007 i had an obsession with skinheads, tribal tattoos and beards. So that greatly influenced Roman being he was the character i kind of controlled look wise he was mine, hehe.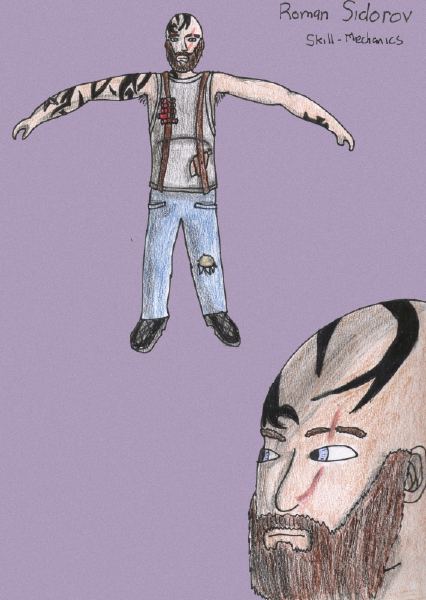 Than in 2008 I was convinced that he looked more like a redneck and not at all like a biker, so I looked for a concept artist a got him to draw Roman, than i gave him the classical double breasted leather jacket. So here are two different concepts by two different artists.
Left Buddha-Fett, Rightwomack90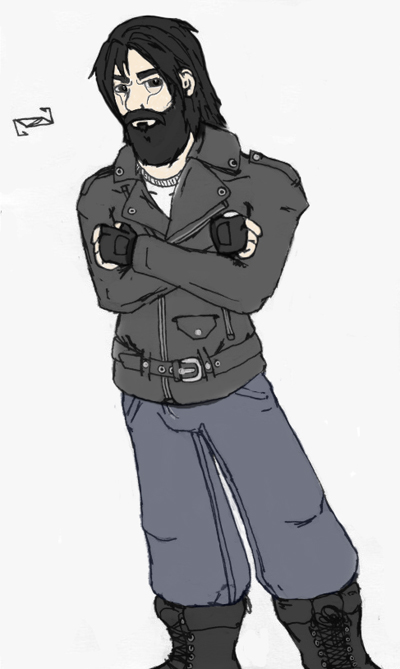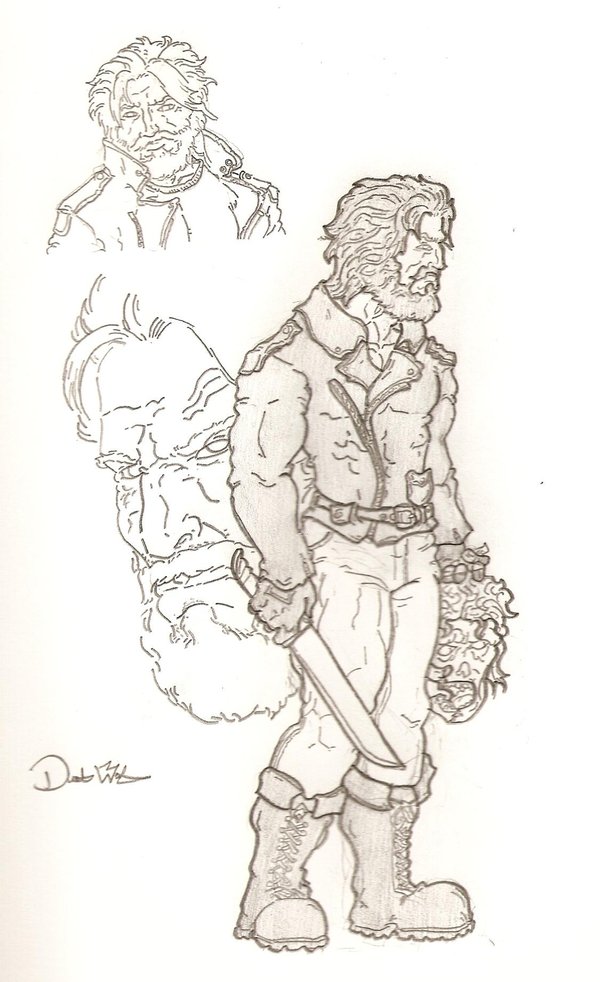 By the way best commet from scarface007 on the Roman by Buddha-Fett "looks like a pirate but still good "
So than recently well not that recent we got Allan-P (Darklord101) to do some concepts of Roman and others but he did two for Roman.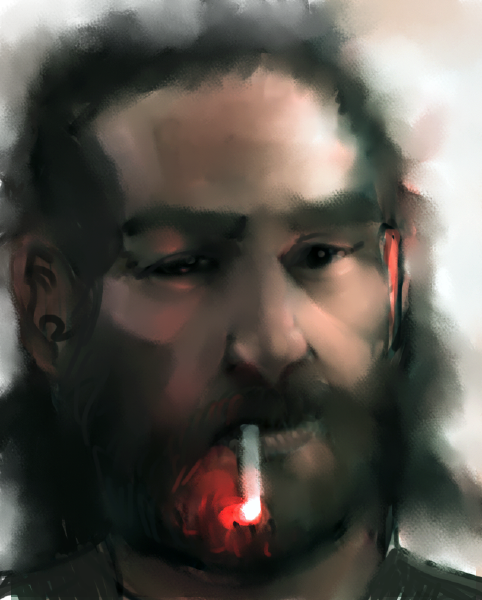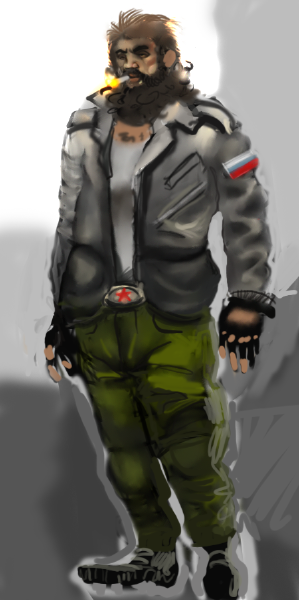 So now recently in the last month or so we have been entering our modeling stage, so we found a fantastic 3dModel, named Ian Smith. And after talking to him and discussing what would look good and what would look Cliche we got started. I was surprised that the next day I received an email with the first image update of Roman in 3D.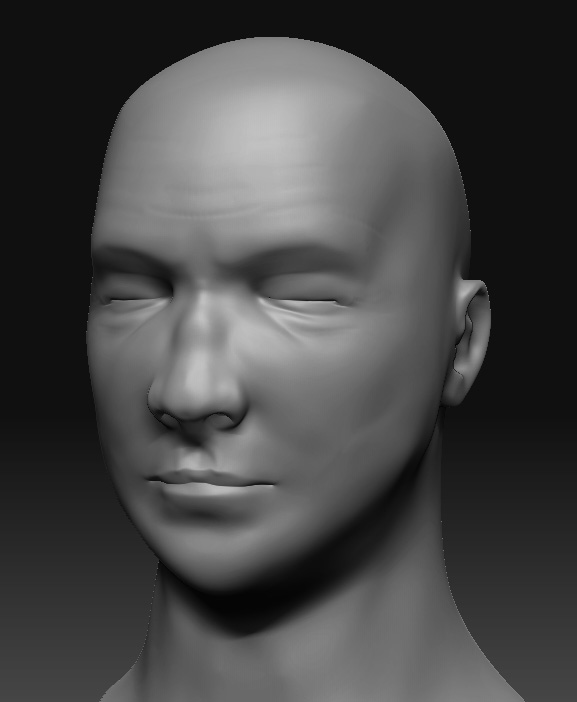 Than two days later...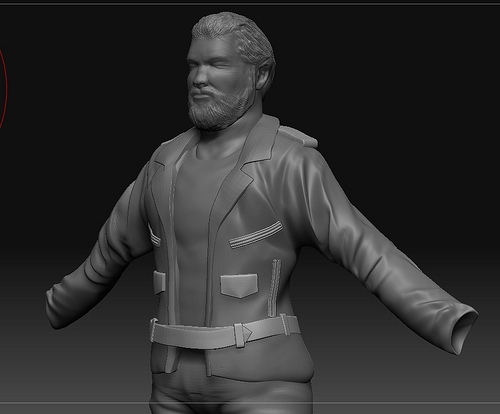 The look slowly being perfected more and more with every image update to the character i had imagined.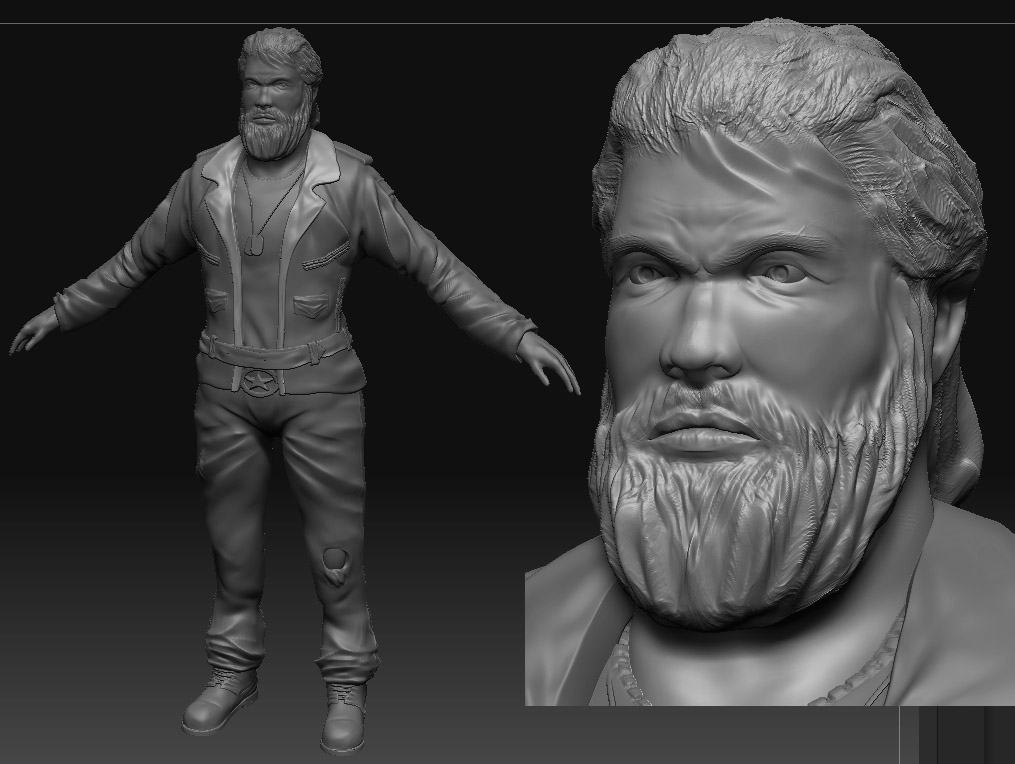 So after he sent me the image above I was like sweet, and i assumed this was a near final model but i was wrong it kept getting better.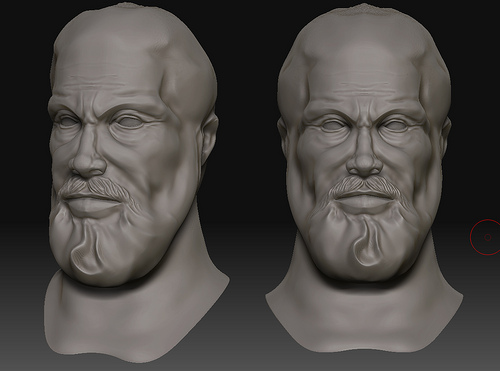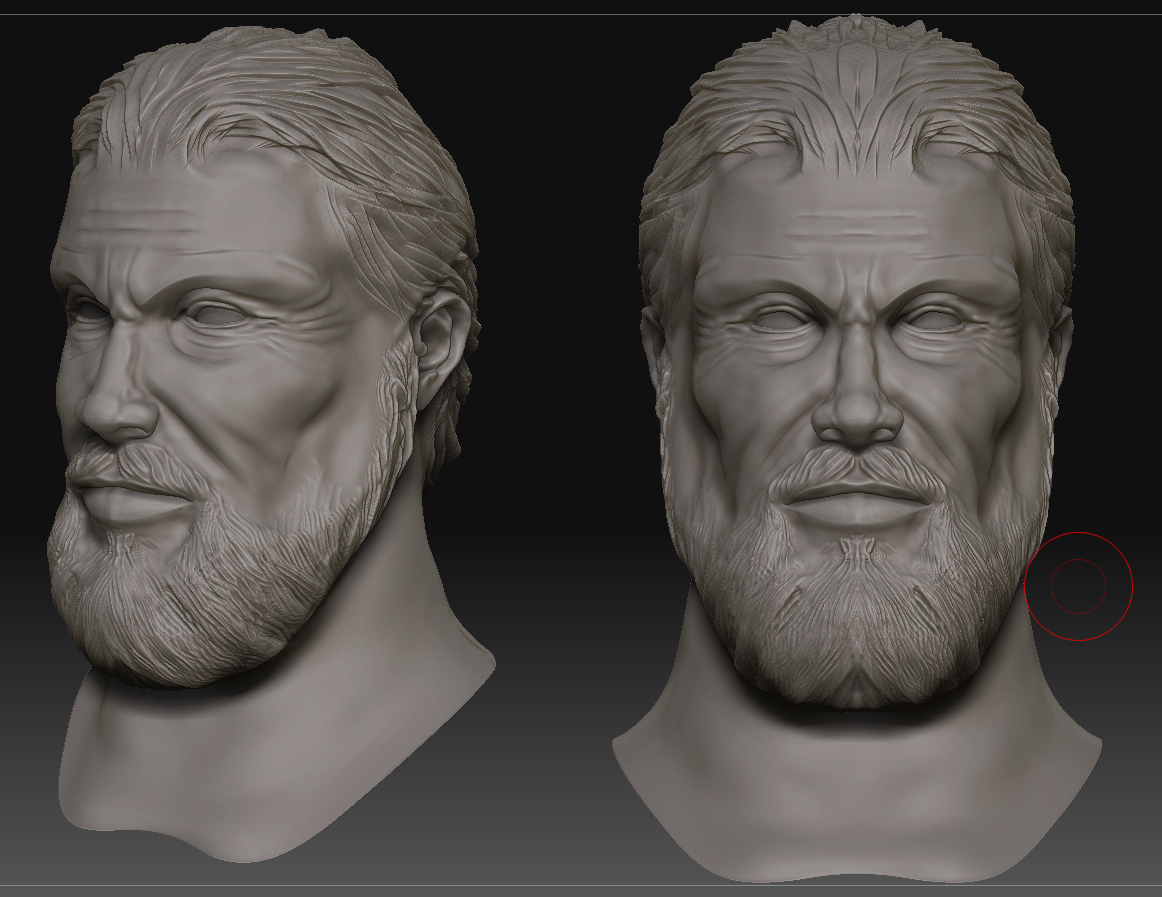 Than we I said wouldn't it be cool if he had a scar across one of his eyes. And Ian replied I though about that but I think its to cliche and of course hes right a scar across the eye is very overused. So than the picture i fell in love with and without the cliche.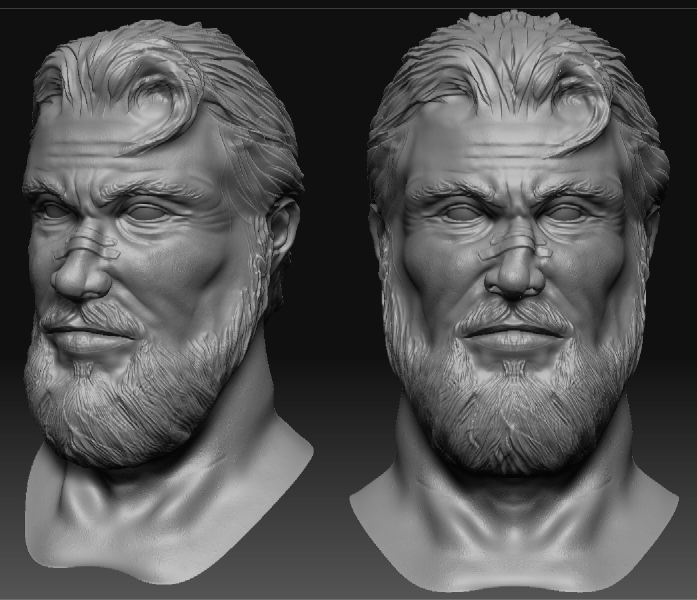 I'm not editing it smaller =P. Than came the Normal and occlusion lighting.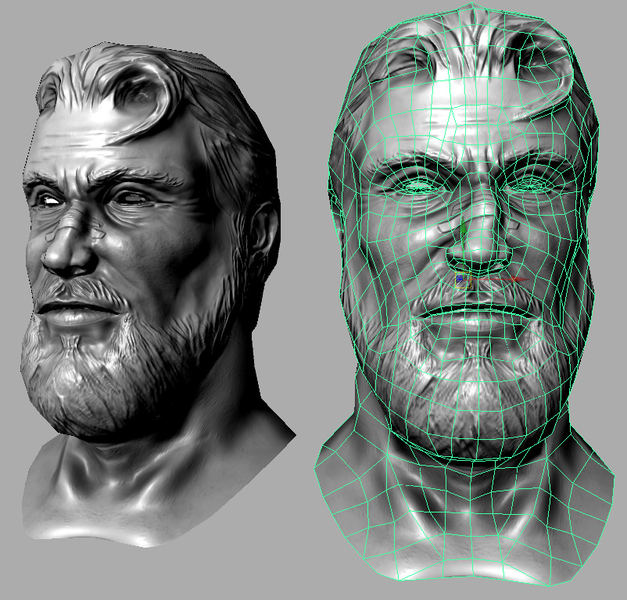 So than came the textures...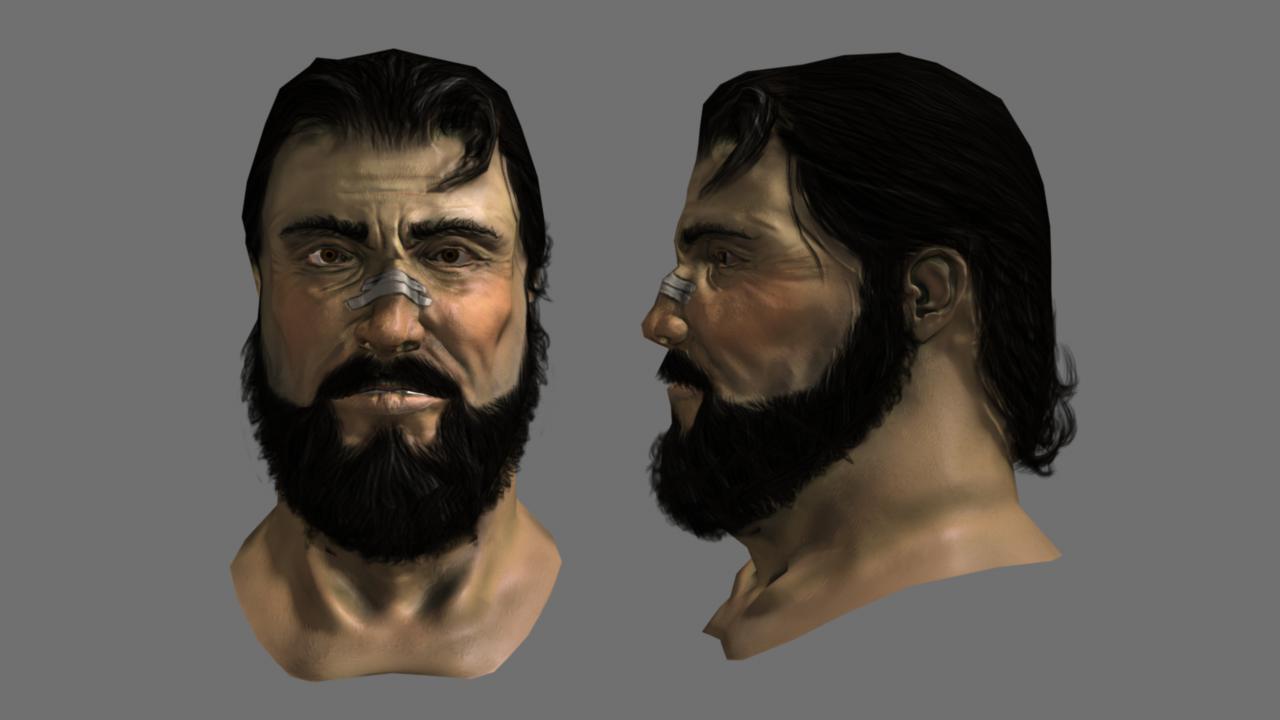 And his stunningly awesome broken nose that replace the scar =P. Than Ian also took the liberty of making me some GIFs so that i could see the Alphas better and all around the head.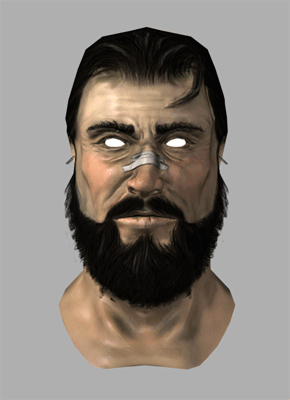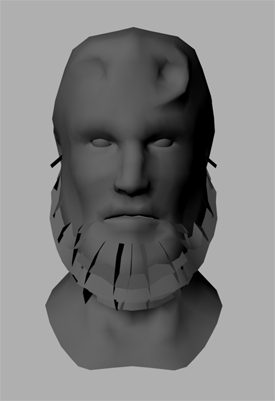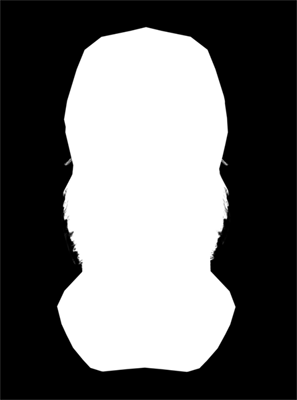 And lets not forget his teeth there important.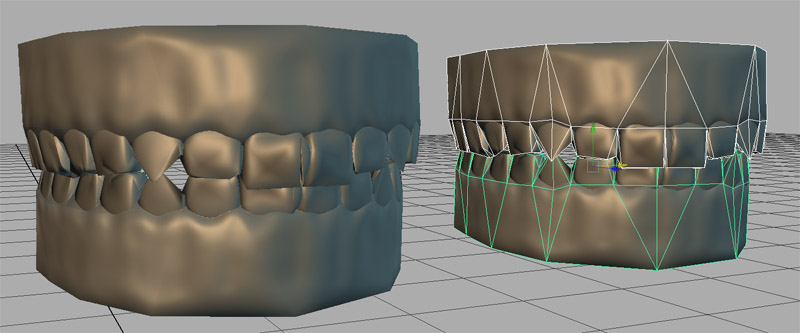 So now for the last pictures that I have of Romans progress, and these are the most recent I got them today January 30, 2010.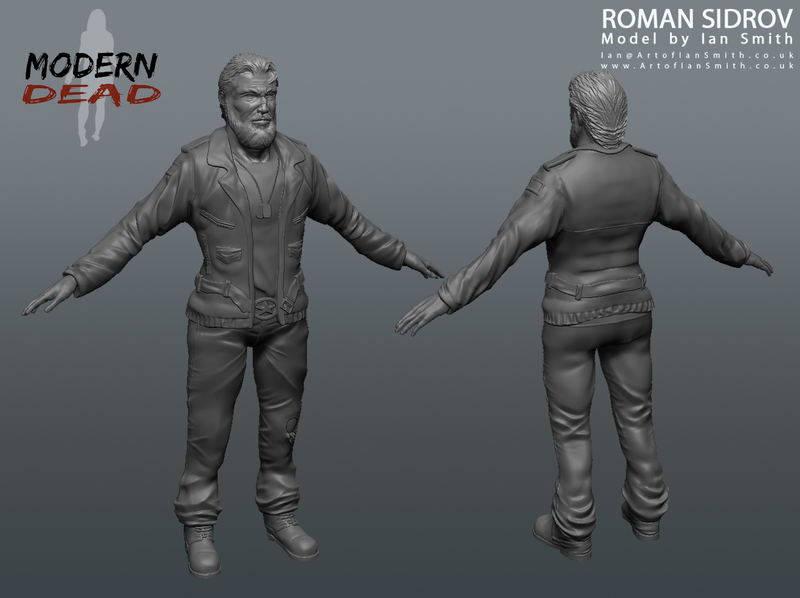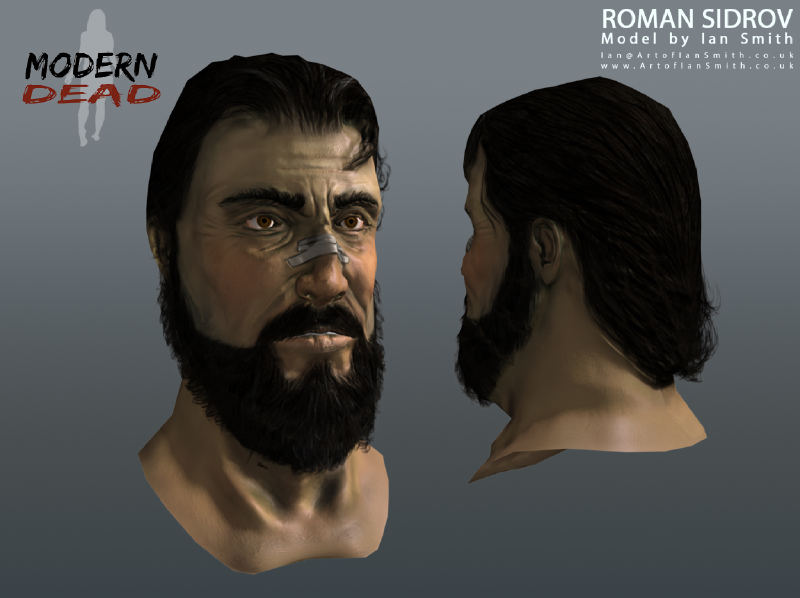 Updated
----
Just to clarify the difference between the high poly model and the lower poly model that will be used in game. The picture right above, the one of Roman Sidrov's head Is low poly and will be used in game. The one above that one of his body and head together is high poly and won't we used in game but may be used in cinematic(s) if we decide on having just in game cinematic or the more glossy cinematic.
Here is a comparison of the low poly and high poly head.
High Poly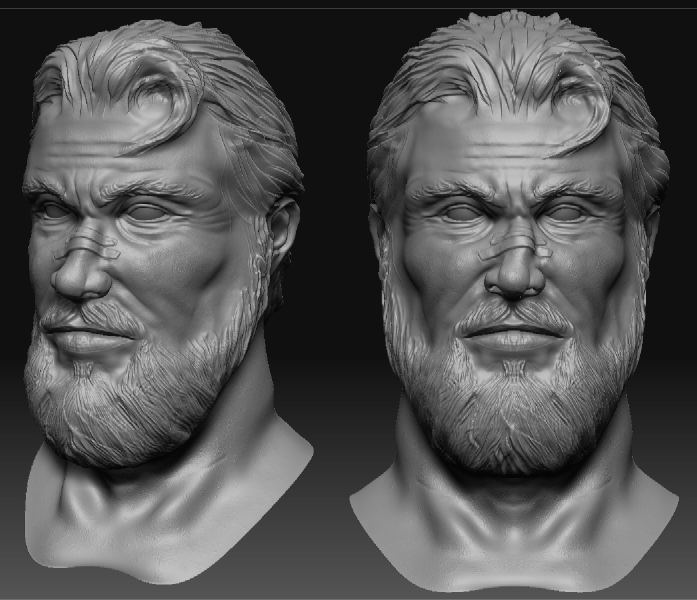 Low poly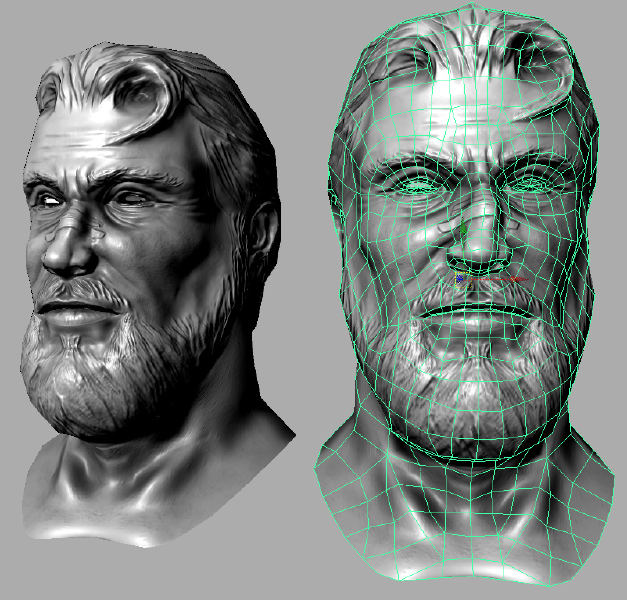 Currently the lower poly body isn't finished but its on his was more on that when its done. Anyway i hope this clears up any questions about Romans poly.
----
So Roman went from a bald redneck to a kickass, leather wearing, drunk of a biker... you gotta love it. Once again this model was made by Ian Smith and you can check out his other work at www.artofiansmith.co.uk or email him at Ian@artofiansmith.co.uk .
Thats all for now keep watching we will have more for you soon...
Next news post on Roman, Moddb.com