If you haven't checked out the Kickstarter page yet, please take a look at it and consider supporting my project!
New Armor Concepts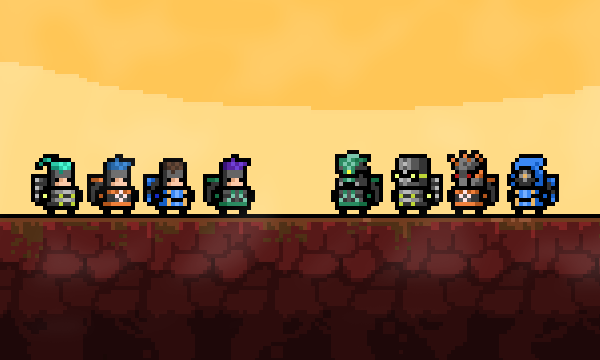 Roguelands v0.3 features upcoming in the August build:
+ Fully functional Multiplayer!
+ 4 or 5 World types
+ Basic towns/cities
+ 6 Weapon types
+ over 60 Weapon variants
+ Combat Chips
+ Inventory System
New Aethersword Concepts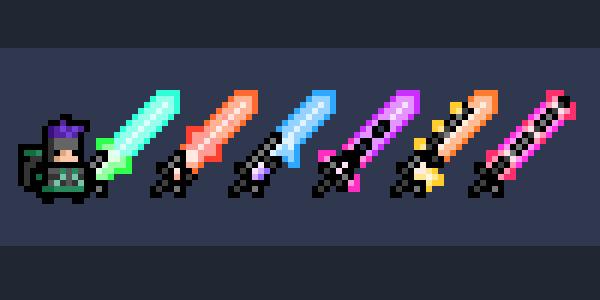 Aethersword are 1 of 6 weapon types currently in Roguelands! There are also lances, guns, gauntlets, staffs, and cannons! I'll be sure to upload concepts of those soon!
New Info on Player Stats:
In Roguelands players will have 6 primary stats: VIT, ATK, DEX, EVA, MAG, and FTH. Different weapons will scale with different stats, allowing for a bunch of unique playstyles. For example, there could be a sword that scales with ATK and DEX, granting bonus physical damage and even movement speed. Or maybe a Gauntlet that scales with FTH and VIT providing bonus health and healing properties. The possibilies are endless!
I haven't decided on a max level yet, but players will have an overall level that increases the more they fight enemies, craft, cook, forge, and complete tasks. Players can allocate points to increase their primary stats, eventually specializing in only two. This will prevent players from being good at everything.
So far I've got Swords, Lances, Guns, Cannons, Gauntlets, and Staffs as weapon types, each with their own variations with randomly generated attributes!
Current Stretch Goals on Kickstarter: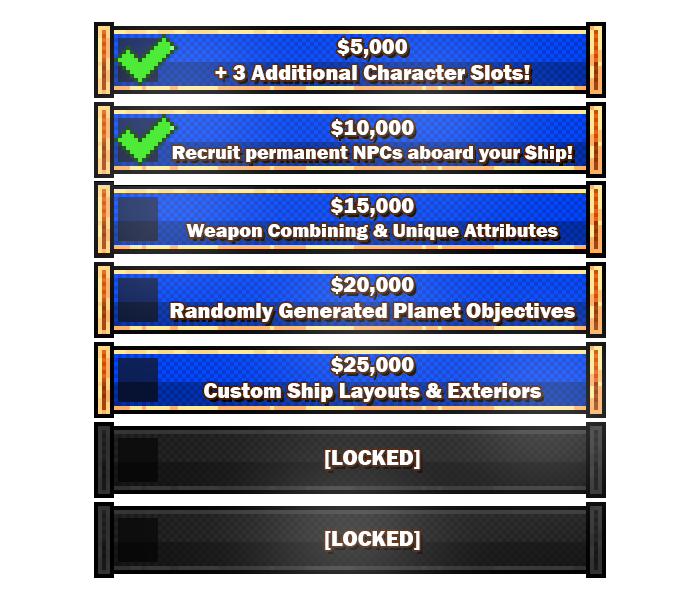 Thanks for checking out my game and I hope you consider backing my project! I'll be posting updates more frequently now that I'm back home, and you can expect a ton of more GIFs, artwork, and neat stuff in the days to come.
Happy developing!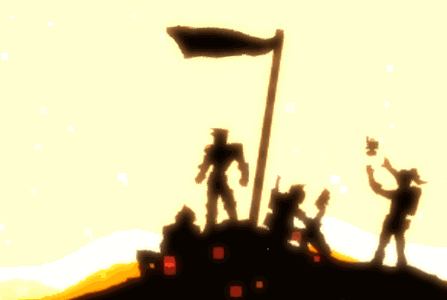 - Sean