Roguelands Kickstarter will be live hopefully before the end of March!
Roguelands is a Multiplayer RPG in which you and your friends can explore procedurally generated worlds, gather rare resources, craft powerful gear, and save the galaxy! Coming to PC, MAC, & LINUX.
In the rush to invent, conquer, and create, the ultimate consequences are sometimes forgotten.
Earth lies in ruin. Our ever advancing Aether technology opened a rift to another time, unleashing an ancient beast upon the Galaxy. Known as the Destroyer, this massive creature travels from world to world devouring the Aether in planet cores, leaving a dead shell in its wake.
The Galactic Council has invoked a peace treaty among the stars, in the hopes that nations from all over the Galaxy will join forces against this ancient monstrosity. But amid this chaos, some organizations have different plans...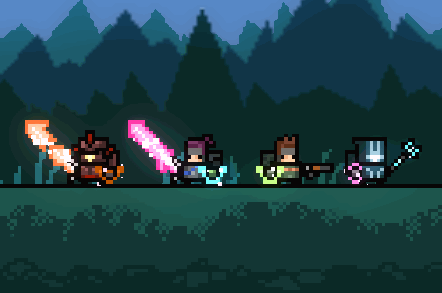 You play as a Galactic Cadet, tasked with traveling to hostile planets in search of precious resources before The Destroyer rips through the planet core. Team up with friends, gather resources, and craft powerful gear on your home planet so you can fight back in the struggle to save the Galaxy!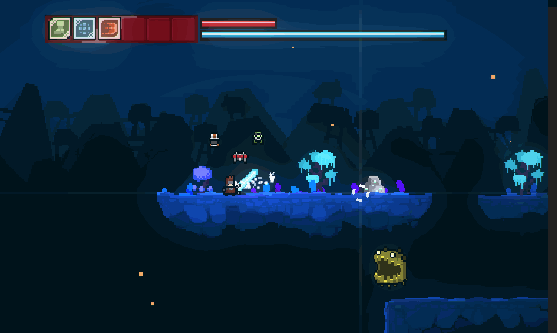 From lush forest worlds to arid wastelands, planets in Roguelands will be filled with exciting moments as you and your Combat Squad explore the most hostile of environments.

Planets will be procedurally generated. Trees, ore deposits, gathering nodes, and enemy types will be generated each time you and your squad beams to the surface. Be sure to watch your step, because every planet will be different.
The deeper into the Galaxy you explore, the more hostile planets you will encounter. Scorching hot volcanic planets require players to have Cold Stimpacks or Droids with the Coolant ability in order to survive. Frozen ice planets and noxious poison planets will also require specific items for survival. But the more hostile a planet is, the greater chance it has of it yielding rare materials!
I'll be posting here and on all of my social media sites when Roguelands' Kickstarter finally goes live. I hope you consider supporting my project and giving me all of your money! This game will be amazing, I promise.